If the Entire Population of the 12th District Was 100 People…
An excerpt from Collective Action for Community Development (Community Investments Volume 26, Issue 1)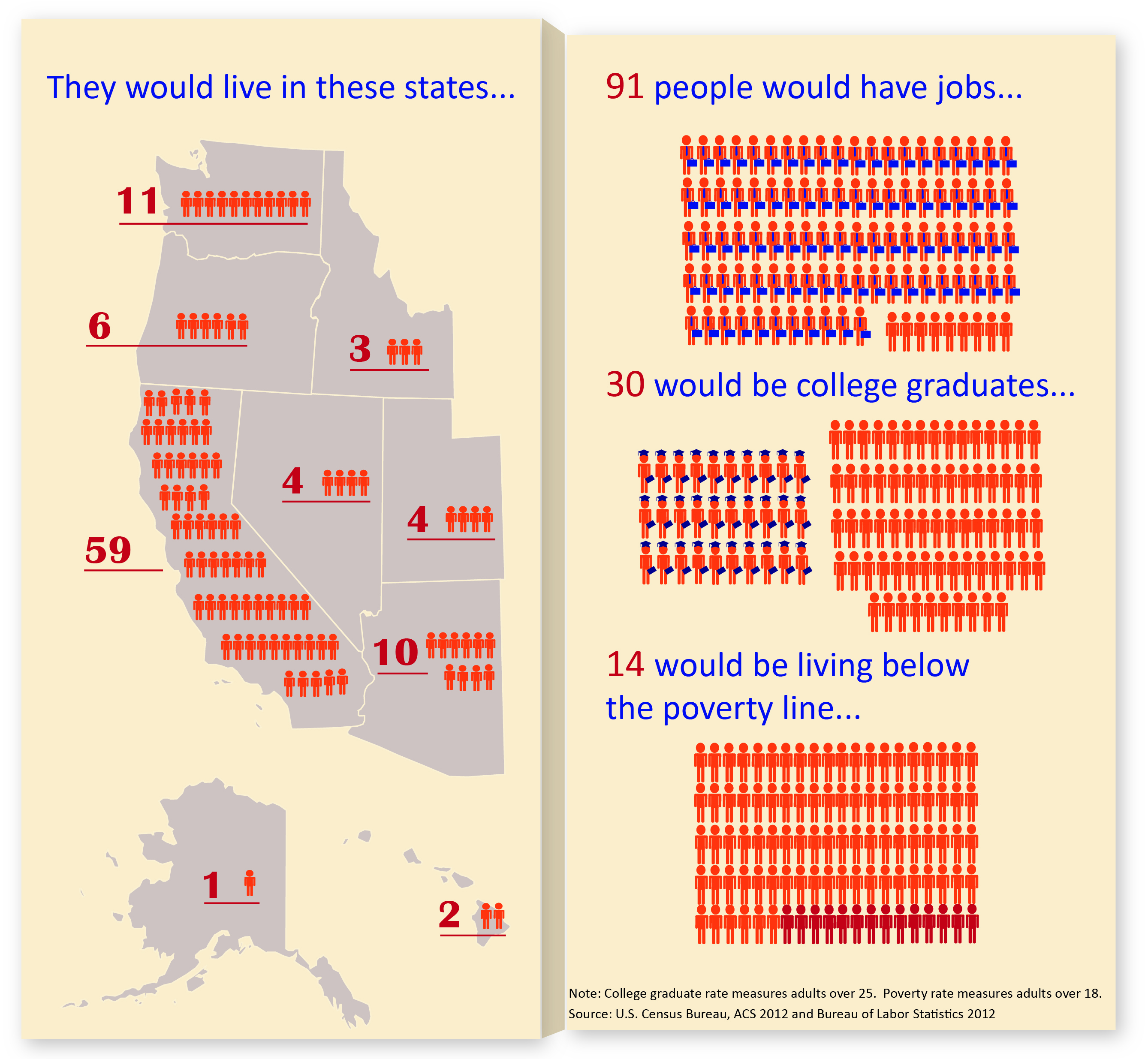 Download the infographic (pdf, 1.46 mb).
For these and other interesting facts about the 12th District, check out the 12th District County Profiles. Questions? Contact William Dowling.
Would you like to be notified as new publications and resources become available? Want to stay in the loop on upcoming conferences and events? Join our mailing list.