Innovations for Communities Working to Address Foreclosure Crisis
This post originally appeared on the blog of the Institute of Urban and Regional Development at the University of California-Berkeley. The original post can be found here.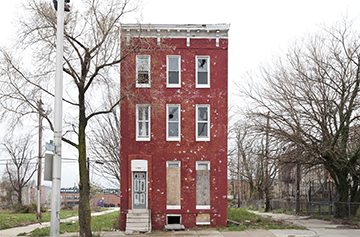 An iconic image of the 21st century recession is a boarded up house with a foreclosure notice pinned to its front door. The nationwide mortgage crisis, which began in 2008, has left behind thousands of evicted families and empty homes across the United States. If a foreclosed property was the image of the recession, now theoretically over, what is the post-recession's photograph?
In reality, while the economy is growing again and home prices are rebounding, many foreclosed properties remain unoccupied, and vacancy and blight continue to plague communities across the country. Beyond the impact of foreclosure on the families themselves, the neighborhood effects of vacant and foreclosed homes are numerous. Blight poses a threat to a neighborhood's social fabric, public safety, and aesthetics, and large numbers of vacant properties can lead to a reduction in city service delivery and infrastructure maintenance. Research also shows that concentrated foreclosures can reduce the property values of surrounding homes, leading to a loss of community wealth as well as stability.
Earlier this year, I edited a volume of the Community Development Investment Review, a publication of the Federal Reserve Bank of San Francisco, which seeks to provide guidance to communities and non-profit organizations eager to tackle this nationwide challenge in their neighborhoods. The volume explores innovative solutions and strategies for neighborhood stabilization and shares lessons learned from the Housing Partnership Network's (HPN) 2011-2013 Innovations in Neighborhood Stabilization and Foreclosure Prevention Initiative.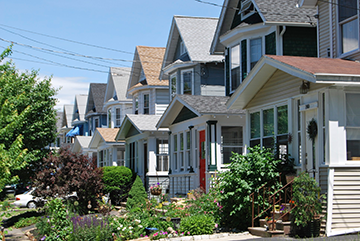 With limited dedicated funds for neighborhood stabilization and a volatile housing market, taking foreclosed properties and putting them back to use is a complex challenge requiring nimble response and creative solutions. The articles in the Review offer important findings for policy and practice, including the critical role that housing counselors play in foreclosure prevention and the value of integrating counseling directly into servicing practices; the need to establish distressed asset disposition approaches that are sensitive to residents and the surrounding communities; and the need to pay more attention to single-family rental housing as a vital part of the nation's affordable housing inventory. The issue also highlights the role of nonprofit organizations in bridging the public and private sectors and ensuring that investments serve the interests of the communities and residents.
As communities and organizations continue to work to address the impacts of the foreclosure crisis on low-income and minority communities, the articles in this volume provide a wealth of insight and information derived from the actual practice of neighborhood stabilization. What will it take to produce an image of post-recession America that shines brighter than that of a boarded up home? One key is learning from nonprofit practitioners who are on the frontlines helping neighborhoods to restore occupancy and use of foreclosed properties.
Would you like to be notified as new publications and resources become available? Want to stay in the loop on upcoming conferences and events? Join our mailing list.