New Community Development Data Reports for the 12th District
The Federal Reserve Bank of San Francisco released a new set of reports on Housing and Labor Market Trends for each of the states in the 12th District (Alaska, Arizona, California, Idaho, Hawaii, Nevada, Oregon, Utah, and Washington). We're seeing overall trends of lower unemployment rates, improving house prices and reductions in foreclosures, but many communities that were hard-hit by the foreclosure crisis continue to struggle. The reports include a series of regional maps which show the incidence of foreclosure and delinquency at the zip code level. As seen in the map of the SF Bay Area below, inland communities such as Pittsburg and Antioch, as well as areas closer to the Bay such as Richmond, Vallejo and Hayward, still have relatively high concentrations of seriously delinquent mortgages.
Areas at Risk of Additional Foreclosures: San Francisco Bay Area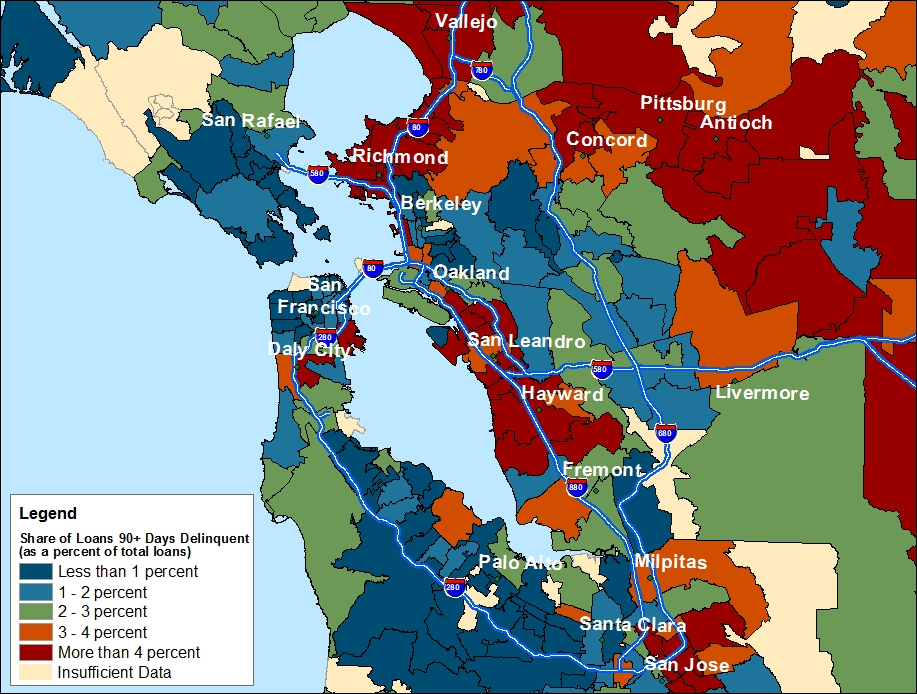 Source: Lender Processing Services Inc. Applied Analytics & FRBSF Calculations. Data from October 2013.
At the same time, rental markets in many metro areas continue to tighten, and low- and moderate-income (LMI) renters are feeling the squeeze. As seen in the figure below, rents have been steadily increasing in San Francisco, with asking rents up to $2,113 for the third quarter of 2013, while vacancies hold steady around three percent. Following the industry standard of affordability (spend no more than 30 percent of household income on housing), a household would need to earn $84,520 a year to afford the asking rent in San Francisco—however, the median income for San Francisco was $73,012 in 2012. A similar story is playing out in many other markets in the 12th District (though not quite as dramatic as San Francisco), which is creating significant challenges for low- and moderate-income renters.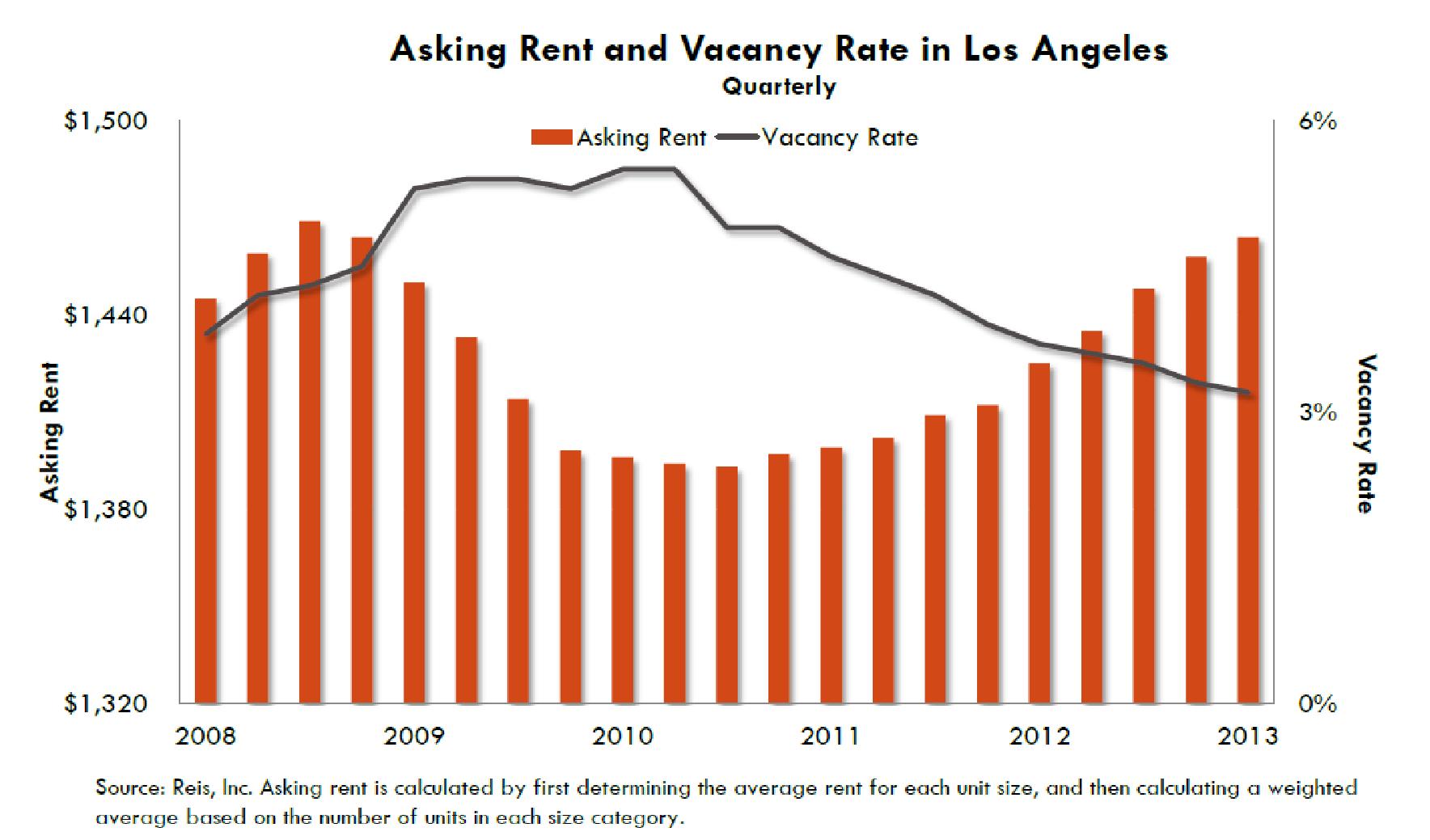 Access the latest Housing and Labor Market Trends reports for your state.
Would you like to be notified as new publications and resources become available? Want to stay in the loop on upcoming conferences and events? Join our mailing list.