New State-Level Data on Housing and Labor Market Trends
Looking for economic data on housing and labor market trends in your state? Want to see zip code level maps of foreclosures in your area? The Federal Reserve Bank of San Francisco just released an updated set of presentations for each state in the 12th District, covering trends on topics including unemployment, house prices, rental markets, and foreclosures. The trends look promising. Unemployment is decreasing across the District and we're seeing house price gains in most major metro areas across the district, even in markets that suffered the most during the recession, such as California's Central Valley, Phoenix, and Las Vegas. However, foreclosures remain an issue; while we're seeing some improvement in California and the southwest, the Pacific Northwest is still struggling with relatively high rates of foreclosure.
One of the biggest concerns for low- and moderate-income (LMI) households is the steady rise in rental housing costs. Across most major metros, we're seeing consistent increases in asking rents and decreasing vacancy rates; given the shortage of affordable housing across the country, the tightening rental markets are likely making it even more difficult for LMI households to secure adequate, affordable housing. For example, in LA, asking rents have steadily increased since the third quarter of 2010 and as of the first quarter of 2013, stood at $1,464 per month. Meanwhile, the vacancy rate in LA fell from a peak of 5.5 percent during 2010 to 3.2 percent as of the most recent quarter.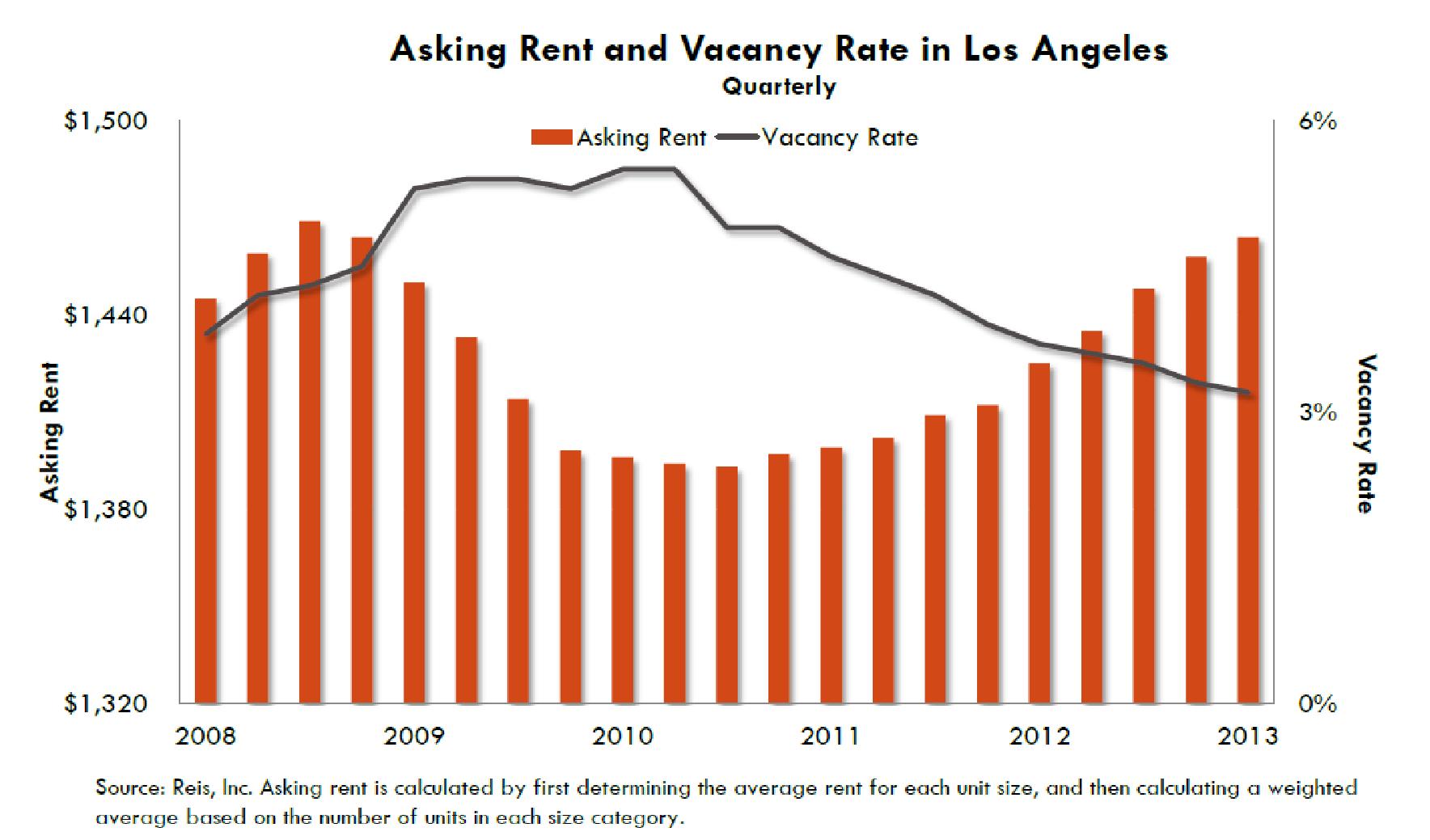 We update these presentations twice a year to provide current data relevant to community development practitioners. Take a look and see how things are trending in your state!
Would you like to be notified as new publications and resources become available? Want to stay in the loop on upcoming conferences and events? Join our mailing list.