American Currency Exhibit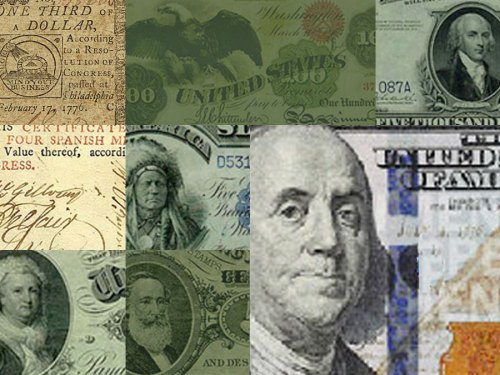 Explore the Federal Reserve Bank of San Francisco's American Currency Exhibit online, a truly priceless collection that brings history alive and shows you how currency actually shaped our country's history. View the Showcase of Bills to examine highlights from the collection. Tour the Exhibit Galleries to follow the historical evolution of U.S. currency and gain a fascinating, colorful, and reflective glimpse into the growth of our nation.
Galleries
Money hasn't always looked like it does today, but evolved over the last few centuries to become the size and shape that we now carry in our wallets. Learn how our country's vibrant history—from times of financial crisis and war, to the demand for a stable monetary system—transformed the appearance of American currency as we know it. Discover the role the Federal Reserve played, and continues to play, in this rich history.
Independence

Westward Expansion

Civil War

Industrial Revolution
Metal Standards

National Stability

World Standard