Building a Better Future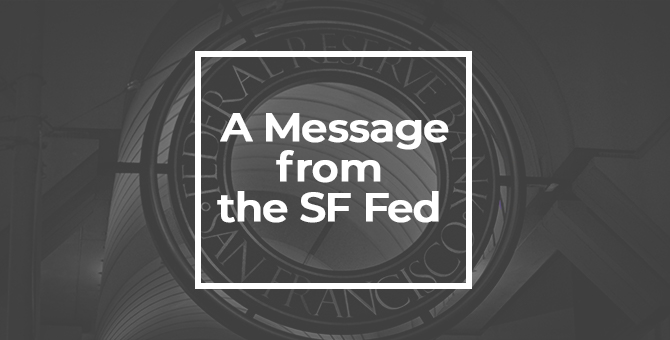 The San Francisco Fed stands united against racism, hate, and violence. We are dedicated to building an economy that works for everyone, and will keep using the tools in our reach—our policy, our community engagement, our culture, and our individual voices—to promote equality, inclusion, and accountability.
No single person or organization can fully resolve systemic racism and other inequities. But we will play our part. And as we've seen throughout history, small actions by everyone can lead to larger change. It takes effort and it isn't easy, but it's the only way we can work towards a more just America, where no one is left behind. Our work is not done until every person has the opportunity to fully realize their potential.
We are in this together, and together we can build a better future.