David Jackson — Life, Career and Poetry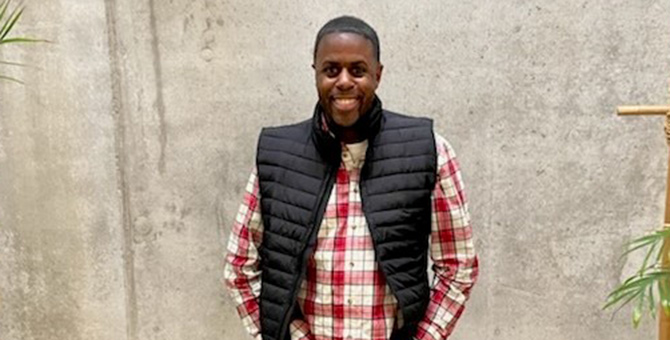 In honor of Black History Month, David Jackson, a Generalist with nearly 17 years at the SF Fed, gives us a brief insight into his life, career, and poetry. He also shares with us prominent Black figures that inspire him.
I grew up in Seattle, born and raised in the Central District, where I remember a strong sense of community. If I needed something, I knew that a friend or family member was nearby, no matter what block I was on. Since then, Black culture has evolved in Seattle, where I am now witnessing the emergence of Black entrepreneurship.
I was raised in a loving home built in the 1930s and cared for by my father, who did the renovation projects, including constructing an additional bedroom. A sound-collage of Motown, 70s soul, 80s pop, blues and hip-hop echoed through the halls where the aroma of seafood gumbo, collard greens, sweet potato pie and fresh vegetables often filled the air. Not to mention, sound advice was freely given to me¬—even if I didn't ask for it. My mother would remind me, "everything isn't for everybody."
A Friendly Face
My job as a Generalist is to help employees fit into a new work environment. That's, of course, after they meet the Bank's requirements for the background screening process. I give warm welcomes with virtual handshakes and hugs. I started my career at the Fed with the now defunct Checks department within the Cash department. I learned a lot from my cash colleagues. The support they showed me then, and now, continues to drive me further. Even though I'm on a different floor, we are still connected by the heart and share an "unbreakable" bond.
I always had an interest in HR and decided it was time for me to experience what a new line of work at the Bank offered. I was fortunate to have mentors who enlightened me on what to expect and what to prepare for with a new position in a new department.
I am also grateful for my colleagues' tolerance with me during training. My supervisors and mentors have expressed that there's no expectation for me to know everything on day one—not even on day 100 because there's always something new to learn at the Fed. One thing my role requires is a lot of patience, but most importantly, it's taught me to have patience with myself.
One of my main goals is to represent the Bank in the best way possible. I believe in showing respect, not being afraid to smile, and that everyone's thoughts and opinions matter regardless of title.
Poetry in Motion
Last year, I contributed a spoken word poem about family to Mosaic's Black History Month celebration. Mosaic is an employee resource group focused on promoting cultural awareness and fostering an environment that is inclusive and supportive to individuals of African descent. The Mosaic family welcomed me with open arms after attending my first meeting. Connecting with coworkers who share my passion for encouraging a supportive ecosystem at the Bank and impacting the community through volunteerism is amazing. Once again, I was inspired to submit a poetic entry in honor of our health and wellness theme for this year's Black History Month.
Taking time to listen to my loved ones and myself
Myself bled this diary; I am the author.
So, in part of my dearly departed Father,
I am aware of my health history.
Conversations with my doctor
Mapping out physical goals.
Arranged needed visits with therapeutical visits
To express what's plaguing me,
What's begging me to release.
I am not alone with my pain and sorrow.
I am not alone with my happiness and optimistic outlook for a better tomorrow.
I am not alone when feeling I don't reach my personal best
I am not alone…
This excerpt reflects the messages I attempt to embody. I take time to honor and care for what matters in life. I believe that health and wealth are linked. My context of health also includes taking time to connect with others while acknowledging my self-care needs. Knowing my family's health history also informs my decision to have routine checkups with physicians.
Furthermore, I don't limit checkups to doctor's visits because we all have times when we don't feel at our best, whether personally or professionally. So, I include phone calls, emails, text messages, and surprise visits to loved ones under the banner of health. Today, people we know are experiencing difficulties and the help they need may come in the form of a therapist, parent, family member, friend, coworker, or pet. I have also learned that sometimes it's okay not to be okay. We are humans and with help, we may be able to get past tough times.
Black is Beautiful
Black culture affects the world; however, often, these contributions are overlooked in school. Therefore, I teach my daughter about prominent Black figures that her textbooks may not highlight to ensure she is educated on why Black lives will always matter. Black culture is beautiful! She's learned about everyone in my repertoire of knowledge, including:
Frederick Douglass was an abolitionist and orator. He escaped from slavery in Maryland and later became a leader in the abolitionist movement–for his antislavery writings.
Shirley Chisholm was an American politician, educator, and author. In 1968, she became the first African American woman elected to the United States Congress, where she represented New York's 12th congressional district.
Tupac Shakur also known as 2Pac, is an American rapper and actor. He is highly regarded as one of the most influential rappers of all time.
Keisha Lance Bottoms is an American lawyer and politician who served as the 60th mayor of Atlanta, GA.
Favorite quotes from prominent Black figures
"I Never lose. I either win or I learn." Nelson Mandela.
"Everything isn't for everybody" and "What did you do to make things better?" Leola Jackson, aka Mrs. Jackson, my mom!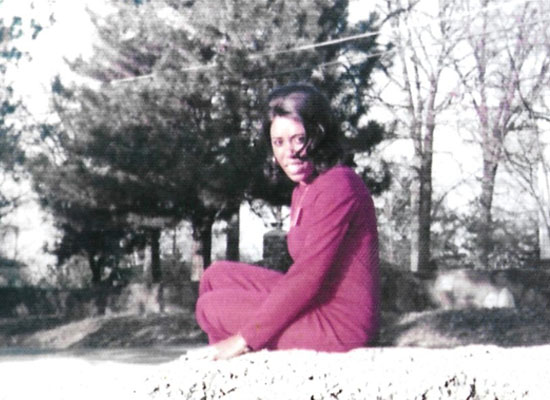 David Jackson is a Generalist for People & Culture at the Federal Reserve Bank of San Francisco.
This essay first appeared on the San Francisco Fed's Medium channel.
Photos courtesy of David Jackson.
You may also be interested in:
The views expressed here do not necessarily reflect the views of the management of the Federal Reserve Bank of San Francisco or of the Board of Governors of the Federal Reserve System.