2019 Engage, Enable, Excel Award Honorees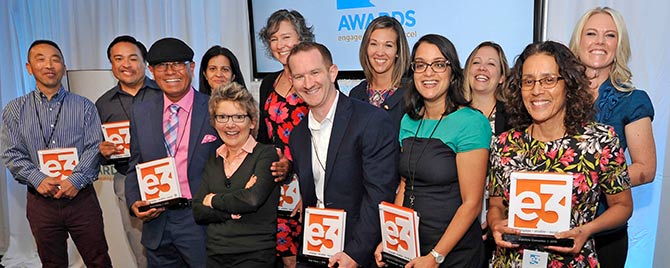 The Federal Reserve Bank of San Francisco's Engage, Enable, Excel (E3) Awards celebrate employees who go above and beyond in supporting the Bank and its mission. Their peers selected honorees for living our organization's values and inspiring others to do the same.
We recognize their excellence in
Engaging others, such as building trust and authentic relationships in the pursuit of an inclusive workspace.
Enabling growth by creating a culture of accountability and learning, setting high standards, and coaching others.
Excelling in their work, often by challenging the status quo and seeking opportunities to improve continuously.
Congratulations to the extraordinary employees recognized this year!
You may also like: