Unlocking Hidden Genius in Oakland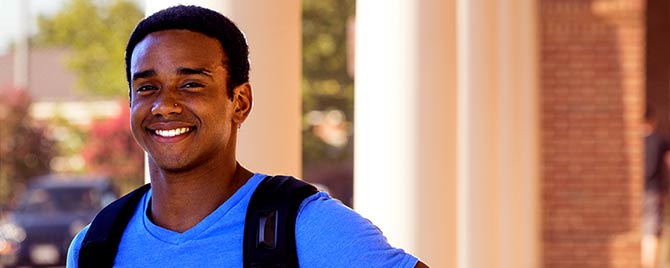 Tech companies abound in the San Francisco Bay Area, fueling much of California's economic activity. With that success comes criticism, particularly for lack of diversity and rising displacement and inequality in local cities. The Hidden Genius Project works to ease both in a real way by training black male youth from Oakland in technology creation, entrepreneurship, and leadership.
"We focus, not just on improving their lives, but on creating career pathways into the technology industry. We also want to improve the lives of other people within their communities. That happens when we empower [young men] to create solutions that will have positive impacts within those communities," explains co-founder Jason Young, also the CEO of MindBlown Labs.
The Hidden Genius Project was born when MindBlown Labs moved to Oakland.
"Three of the five founders of The Hidden Genius Project were working for MindBlown at the time. We were looking around and realized that a lot of the prosperity being generated by the tech industry was not reaching the communities that were already there. We wanted to do something that would change that," says Young.
The structured program spans two summers plus a school year, with support afterward.
"During those summers, we work with them for 40 hours a week for about eight weeks. It's a full-time gig. They bond with each other," explains Young.
Acceptance into the program is based on the drive of the individual rather than academic performance.
"I don't want to come from a deficit standpoint. We bring kids into the program because we see their potential. We see their creativity. We see their problem-solving abilities. We have an extensive interview process, but we don't look at GPAs. We want to make sure we don't just bring in 4.0 students. We're really looking for the students who need this," says Young.
Anecdotally, Young knows success in school is a byproduct of the program.
He shares, "This is the story of many of our students. He wasn't considering technology. It wasn't on his radar. When he started [at The Hidden Genius Project], he was a 2.0 or below student. He wasn't doing particularly well in school. Probably wasn't thinking about college much. We can't take all the credit, but we saw that student go from a 2.0 to pulling down a 4.0 his last semester. He enrolled in college, choosing computer science as his major. We look at what happens to a 2.0 or sub-2.0 black male high school student coming from an Oakland school versus where he is now, studying computer science and looking forward to a career in the technology industry. That's a huge turnaround."
Mentorship builds emotional connections and creates a comfortable environment.
"It's staffed by black men, many from the community. They have an ability to connect with the students and to model positive behaviors to build trust. That is the foundation. They see the type of men that they want to be when they grow up and what it's going to take to get there," says Young.
"This world is such an interesting place. It is a place certainly of turmoil in certain respects. We see that just in the U.S., the economy is changing so rapidly. You have a lot of folks who find it challenging to find gainful employment, sometimes through no fault of their own," he says. "The flip-side is that the opportunity is huge. For some of us, it's way more challenging to access those opportunities than others. But that does not mean it's not there. It is there. Every day, in my own life and looking at other folks, I see how that opportunity can be unlocked."
Tune into the Does College Matter? podcast for our full interview with Jason Young, available on iTunes, Stitcher, and TuneIn.
Does College Matter? is produced by the San Francisco Fed Education & Outreach team and hosted by Director Jody Hoff as part of its college and career readiness initiative.
You may also be interested in:
The views expressed here do not necessarily reflect the views of the management of the Federal Reserve Bank of San Francisco or of the Board of Governors of the Federal Reserve System.