San Francisco Fed Celebrates Pride 2018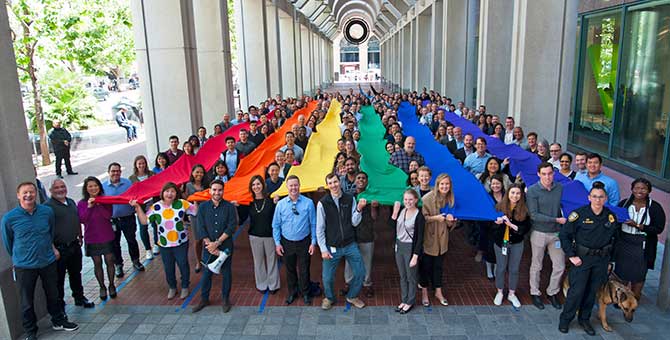 On June 7, Federal Reserve Bank of San Francisco employees gathered in front of SF Fed headquarters to form a Banner of Love, a human LGBTQIA Pride banner.
The yearly event, organized by the 12th District's LGBT Employee Resource Group, gives lesbian, gay, bisexual, transgender, and allied employees the opportunity to come together in solidarity during Pride Month. The event also reaffirms the Bank's commitment to a welcoming workplace for all employees.
The rainbow Pride flag, raised June 1, will fly atop Federal Reserve Bank of San Francisco headquarters through June.
You may also be interested in: