SF Fed Recognized as Top 10 Company for Working Mothers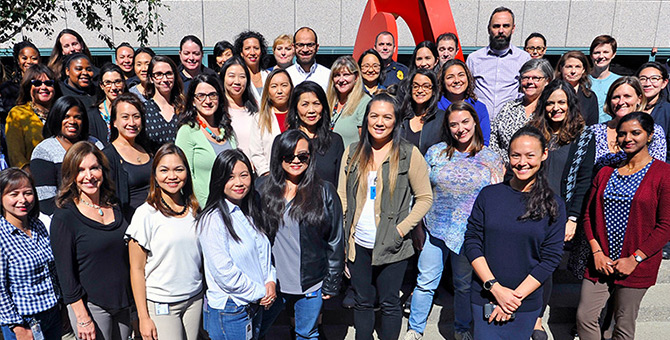 For the third year, Working Mother recognizes the San Francisco Fed on its annual list of 100 Best Companies for working parents. This year, we're proud to say we've also made the top 10 for working mothers!
"These companies were well ahead of the curve when it came to supporting their employees during this time of vast change with their family-friendly policies already in place," said Subha Barry, president of Working Mother Media. "We celebrate their efforts and applaud them for addressing the needs of this important and ever-growing sector of talent."
Back at the start of the pandemic, President Mary Daly told us that parenting is essential work. She set the tone for us and for other working parents at the SF Fed.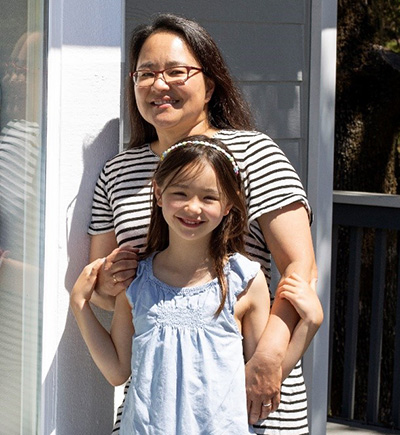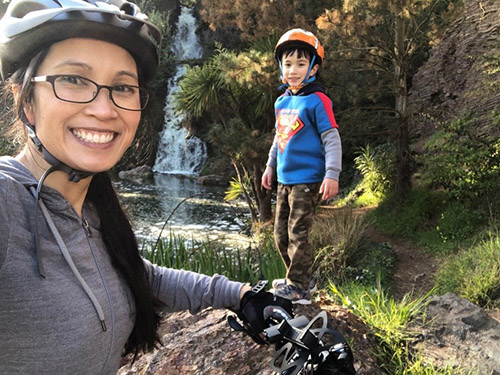 We think of the SF Fed as progressive when it comes to work-life balance and related issues. As parents, it's been important for us to hear these messages:
Take care of yourself.
Flex for your day.
Create routines that work for you.
Have one-to-one conversations with your manager.
Get enough sleep!
Disconnect and take "me" time.
Take vacation, even if it looks different than before the pandemic.
Ask for help from a colleague, your manager, or a friend or family member.
Use Bank benefits and resources.
In addition to providing benefits and leading a culture that values working parents, the SF Fed supports and encourages groups like the Parents Employee Resource Group (ERG). With its mission to spotlight issues and champion initiatives that that affect working parents, the Parents ERG provides a forum for knowledge sharing, resource development, and community building. It enables working families to connect with others who have similar situations and share ways we can help each other.
Marica Chen is a quality assurance specialist in Financial Institution Supervision and Credit and co-leads the Parents ERG.
Stephanie Salazar is a project manager in the Office of the Operating Committee for the Large Institution Supervision Coordinating Committee Credit and co-leads the Parents ERG.
You may also like: