SF Fed Recognized as #2 Company for Working Parents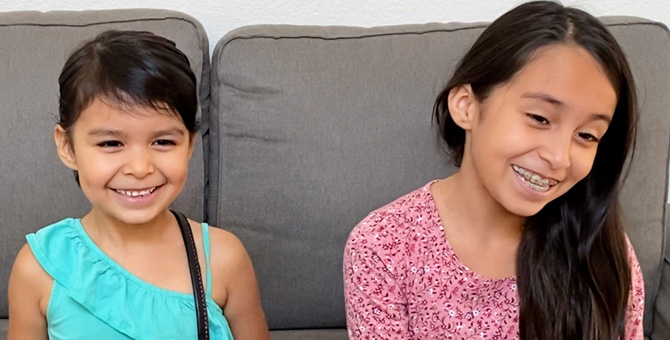 This year, Seramount (formerly Working Mother Media) has recognized the San Francisco Fed as one of the top companies for working parents. This is the second consecutive year we've made Seramount's top 10 for working parents, as well as our fourth appearance in their annual list of 100 Best Companies.
"Working parents and caregivers have had to shoulder so much responsibility throughout the pandemic, and our 100 Best Companies continue to offer support through their generous programs and benefits," said Subha V. Barry, President of Seramount. "These companies have made the needs of their employees a priority, and we celebrate their commitment to creating an inclusive workplace culture where this critical talent pool can thrive."
Unreserved Opportunity
Being named one of the top two places to work—up from Top 10 in 2020—and ranked one of the "Best Companies for Dads" highlights our strides to create opportunity within our own organization and throughout our District. "At the San Francisco Fed, we are working to create unreserved opportunity by living our values and putting our employees first," said SF Fed President and CEO Mary C. Daly. "We are proud to offer benefits that foster a culture that support all types of families and builds a more inclusive, diverse, and collaborative workplace."
For this year's awards, Seramount included specific questions in their survey pertaining to the pandemic to find out how organizations helped parents with time off, flexible hours, child care, and other benefits. The challenges that accompanied the pandemic required overnight adaptations. The SF Fed's response focused on parenting as essential work and included provisions related to child care and opportunities for women's advancement.
"We began our journey to provide modern, diverse, and inclusive benefits about eight years ago," said Lynn Jorgensen, group vice president of People Architecture. "And we've come a long way through the support and encouragement we received from our leadership team."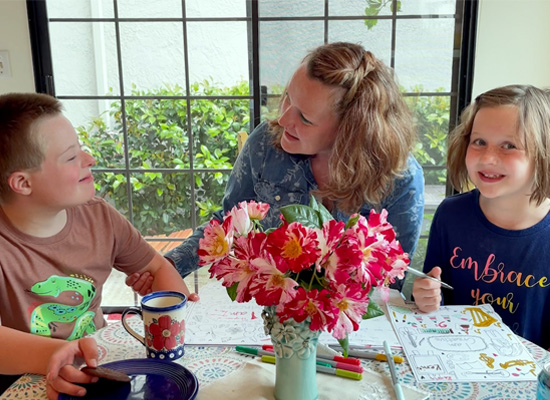 Forward Together
Sara Picollo, vice president of People Success + Inclusion shared, "Providing paid parental leave for all parents is critical to decreasing gender inequities because it breaks unconscious biases about who is most dedicated to career and who is expected to handle caregiving responsibilities."
Paid gender-neutral parental leave is just one of the inclusive benefits that earned the SF Fed recognition. The Bank also provides employees with mental health and wellness coverage, backup child care, a dependent care FSA, flexible schedules, and opportunities for professional development and continuing education. The SF Fed also supports and encourages participation in employee resource groups (ERGs), including one focused on parents. With its mission to spotlight issues and champion initiatives that affect employees with children, the Parents ERG provides a forum for knowledge sharing, resource development, and community building.
In addition to providing benefits and a culture that values working parents, the SF Fed also conducts research related to parents' participation in the workforce. For example, a recent working paper found that gender gaps in labor market outcomes during the COVID-19 pandemic are attributable to differences across parents, with mothers experiencing sharper and longer lasting declines in labor force participation. Knowing the importance of child care for parents' ability to participate in the workforce, our Community Development team has partnered with the Low Income Investment Fund on the Investing in the Future of Child Care initiative to look at the challenges faced by the child care market and ways to support child care providers.
Through our research and applying findings to our own practices within the San Francisco Fed, we are committed to demonstrating our values of putting people first, building inclusive opportunity, and focusing on the future.
You may also be interested in: