Understanding Climate Risk: What We Learned from Businesses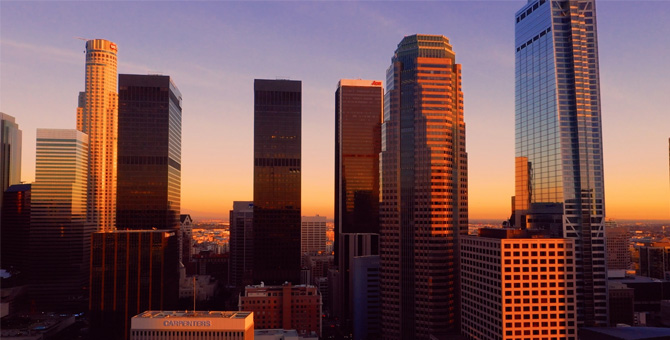 To better understand how businesses are perceiving and adapting to a changing climate, the San Francisco Fed surveyed businesses throughout the nine Western states in our District. The wide range of responses included financial services, retail trade, and real estate businesses.
Overall, respondents agreed that continued gains toward sustainability will require a long-term commitment to learning about climate risk, putting formal mitigation strategies in place, and assessing the results. Still, businesses said they face hurdles to addressing climate risk: limited resources, a lack of proper measurement data, and rapidly changing regulations.
To learn more about the survey findings, read our Economic Letter, How Are Businesses Responding to Climate Risk?
How are businesses responding to climate risk?
The SF Fed surveyed businesses across the nine states in our District. Here's what we learned from approximately 100 responses.
60% say climate change has or is expected to have an impact on their revenue, costs, and investments.
85% consider climate risk an important factor in their decisions about investing, strategy, and public relations.
37% have designed a formal plan to mitigate climate-related risks, or plan to.
63% have built ESG-driven sustainability measures into their operations.
Learn more in our FRBSF Economic Letter, "How Are Businesses Responding to Climate Risk?"
Hishgee Jargalsaikhan is an economic analyst in the Economic Research Department of the Federal Reserve Bank of San Francisco.
Sylvain Leduc is the Executive Vice President and Director of Research; Monetary policy, Business cycles, and International finance at the San Francisco Fed.
Luiz E. Oliveira is a Senior Associate Economist of Macroeconomic forecasting and Regional analysis at the San Francisco Fed.
You may also be interested in: