Unreserved Opportunity: Telling Our Public Service Story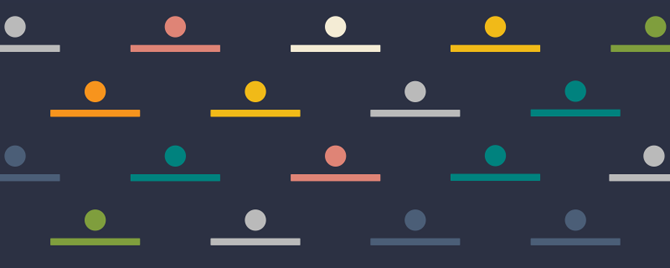 Today the San Francisco Fed is introducing our new brand that conveys one thing: We work for you.
Our decision to rebrand is about something much deeper than colors and fonts. It's about telling our unfiltered story as a public service organization. Who we are. What we stand for. The positive impact we want to have by meeting our mission. Because we want the people we serve to know us—the real us—and understand we are their Fed. That's the only way we can start a dialogue that is crucial to meeting our mission.
In honor of that, you'll see that our new logo includes a dot and a line—an abstract symbol of a person with outstretched arms. This may seem like an atypical logo for a Federal Reserve Bank. But we didn't create it to be different; we created it to communicate why we come to work every day. Our new logo represents our commitment to engaging with the diverse communities we serve so we can understand their economic realities. So we can be in conversation with them, listening and learning about how our policy affects their lives and livelihoods.
That's why our new brand has a touchstone: Unreserved Opportunity. Two words that mean opportunity with no limits. Two words that reflect our belief that opportunity is not a luxury—it is a necessity and needs to be accessible to everyone. Words that convey the San Francisco Fed's dedication to being opportunity builders, helping our economy and every American reach their full potential by achieving our dual mandate of maximum employment and price stability.
Simply said, our new brand is who we are at our core. We're sharing the real us so we can connect more closely with the nearly 70 million Americans we serve across the Twelfth District. Whenever you see our brand going forward, we hope it reminds you that we are here for you. We are your public servants, a diverse group of committed people using our tools and responsibilities to promote an economy that works for you—and for everyone.
You may also be interested in: