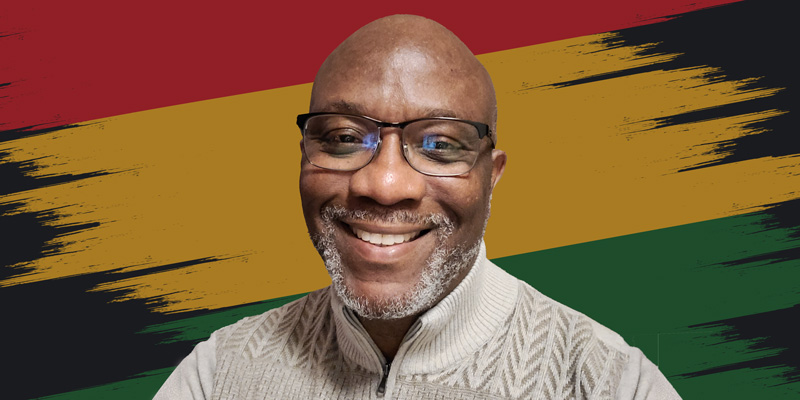 Al Morris
---
My Black Resilience: Fighting Through Challenges to Realize Our Parents' Dreams for Us
When I was growing up, the Morris family had just enough to survive to make it to the next month. But we were rich in love. My parents raised eight children in Memphis, Tenn., and worked hard to give us opportunities they never had. Like all parents, they wanted the best for their children and realized early in their marriage that well-educated children would have greater opportunities in the future than they. Our story is a small part of the African American story—a story of Black resilience.
Faith in Education
My mother, Carlene Elizabeth Sims Morris, a teacher with a high school level education, taught us self-sufficiency: To make our own breakfast, press our clothes, study independently, and—most importantly—to be kind.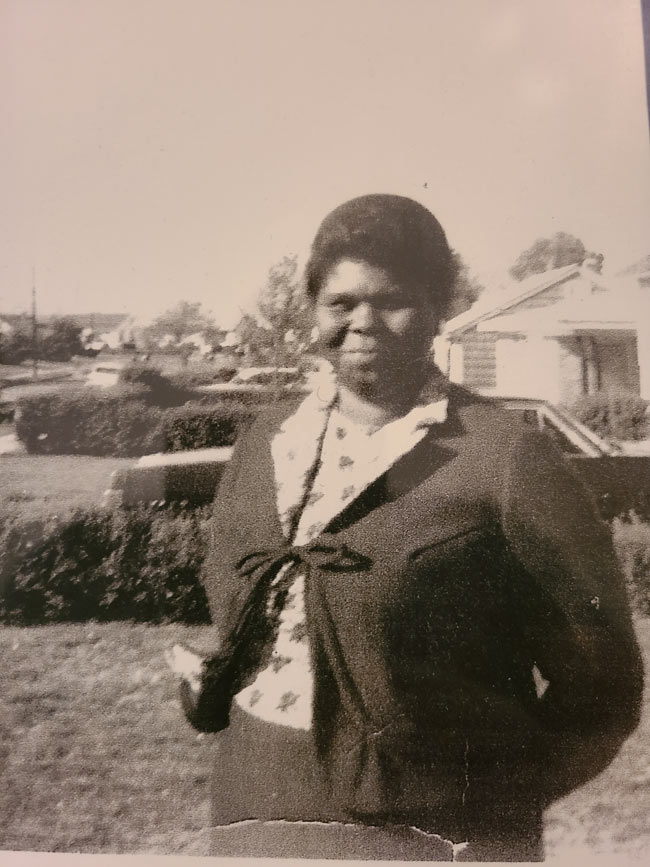 My father, Warren Allison Morris, Sr., a philosopher, with an eighth-grade level of education, taught us to listen, consider, act, and offer grace.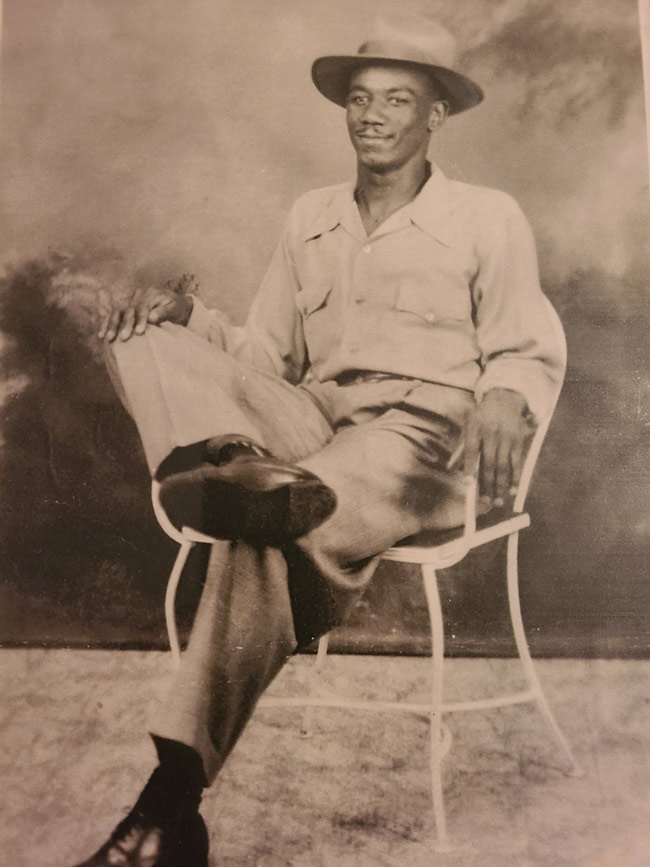 My parents recognized that no matter how hard they worked, their economic prospects were limited. Educated children, they knew, would have more opportunities.
Shortly before I was born, my family suffered a tragedy. My sister Juanita, 11, died from a ruptured appendix. Juanita loved listening to her record player and playing cards with her sister. As the eldest, she was our mother's helper. Juanita's presence was always felt in our home. With my six surviving siblings and me, my parents worked as hard as possible to guide us towards the best education we could receive.
My oldest brother Terry enrolled in Christian Brothers University, a private college in Memphis. My sister Beverly earned a degree in sociology at LeMoyne-Owen College (LOC), a small Memphis historically black college and university (HBCU), then a Master's in urban planning. My brother Larry became a master welder. My sister Patricia earned a journalism degree from Ohio State University and later earned a Master's in education from the University of Memphis. Patricia's twin, Paul, studied government at the University of Tennessee at Knoxville, then earned a Master's in Public Administration from the University of Memphis. And the youngest, Eric, earned an associate degree in architectural design systems.
Then there was me. At 12, I experienced a health crisis. I woke up vomiting, intense pain in my head forcing me to curl up in a ball. A neurosurgeon discovered a cyst the size of a small orange pressing on my brain's parietal lobe. He cut a 2-inch hole in my skull to remove it. The surgery was a success, but I always feared that the cyst would return.
Following a line of successful siblings, I expected a bright future when I enrolled in the University of Notre Dame in 1979. Yet, I struggled. As an engineering major, I was crushed under the academic weight of calculus, chemistry, and programming in FORTRAN. The lone bright spot while at Notre Dame was my literature professor. She helped me to become a more critical thinker and writer. However, even after changing my major to general studies, I couldn't focus following my poor academic performance from the first semester.
The minimum GPA to remain academically eligible at Notre Dame was 1.80. My freshman year GPA was 1.796. I flunked out by a margin of 0.004.
When I went home to attend the HBCU, LeMoyne-Owen College (LOC), my father helped me put my setback in perspective:
"Hey Alley Boy (his nickname for me)! I know you're disappointed about Notre Dame. There are people on this street who believe you should have stayed here and gone to Memphis State or UT–Knoxville. You even have some relatives who doubted you. Now you're going to LeMoyne-Owen, and that wasn't in your plans, but let me tell you: it doesn't matter what college you attend, it's what you do while you're there. It doesn't matter where you go in life, it's what you do while you're there," he told me. Fortified by this wisdom, I never let my academic focus drift again.
My Resilience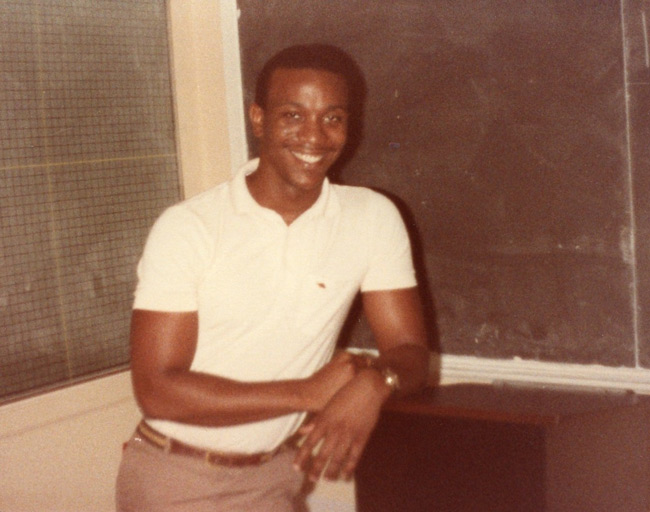 At LOC, under the guidance of some great professors, I thrived academically. I found my calling in economics and finance and graduated with the goal of becoming a fixed income portfolio manager.
The right opportunity didn't come up immediately. In 1984, I worked in a regional bank corporate treasury as an interest rate risk analyst, until a quarterly loss led to my lay-off. Four years later, the same manager who had laid me off—now the asset/liability manager—offered me a position as a fixed income portfolio manager.
My career thrived, but a new problem emerged, a chirping sound in my left ear. And an MRI revealed the news I always feared—the cyst had grown back.
The same surgeon who had saved my life as a child, removed the cyst again and performed a procedure to prevent a new cyst from forming.
Then my surgeon told me something that changed my understanding of my life.
"As an embryo or infant, your brain did not fully develop. You literally have not been playing with a full deck," my surgeon explained.
This may sound like disconcerting news, but for me, it was a gift. The missing portion of my parietal lobe, the left angular gyrus, manages language processing, focus, number processing, memory retrieval, and social cognition. It explained why I'd struggled learning to read and write, with short term memory loss, and difficulties in social interaction.
Once I discovered what could be impacting my thinking process, I had to accept it. I also had to own it. Over the years, my decisions and actions have been positive and negative for me, and those around me. In the years since my second surgery, I have forgiven myself for the negative. And I have made it part of my daily life to correct myself, and give more than I take. As I told my son, Aaron, when he was a little boy, and I now whisper to myself, "Strength and honor, that means be courageous and truthful; always do your best; always do good."
I have a wonderful wife, Lori Johnson, a novelist and essayist who focuses on urban cultures and African American history. I would not be here today if I had not seen her walking around the oval in front of the LOC administration building. Our son, Aaron, has followed his own educational trajectory into medical school.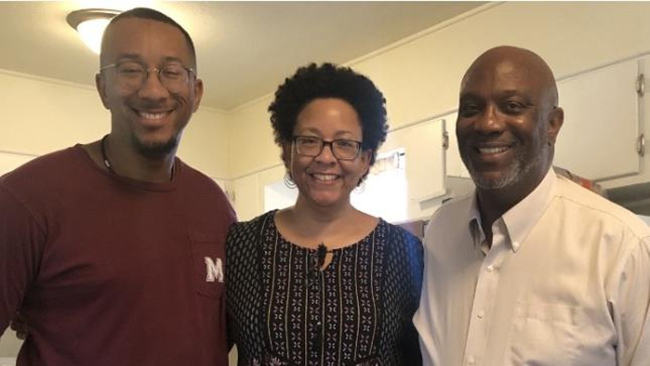 The story of the African in America is 500 years old. Throughout our country's brief history, millions of African Americans have endured violence, enslavement, racism, sexism and systemic discrimination especially in the American South. I am standing here today as a market risk specialist because of my family, and the equitable federal education, and employment policies put into place in the 1960s, and early 1970s for all citizens and residents of the United States. Even though I have achieved the life my parents wanted for me, I cannot rest. Educational policies have not kept up with the financial and societal changes in America. Discrimination and unfairness persist. We still have far to go. What my parents wanted for my siblings and for me, I want for the African American children and young adults of today; what my parents imagined what could be achieved, I want for all children and young adults in America: a better tomorrow.