Adrian Rodriguez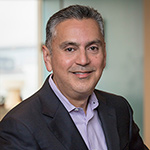 Adrian Rodriguez, Senior Vice President and Chief Communications Officer
Adrian Rodriguez is the chief communications officer, overseeing the Federal Reserve Bank of San Francisco's Communications + Experience group. In this capacity, he provides strategic leadership and direction for the Bank's communications and overall brand, including public relations, employee communications, reputation management, and social and digital communications.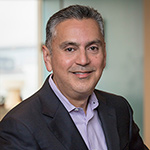 Adrian Rodriguez, Senior Vice President and Chief Communications Officer
Prior to joining the Bank in 2013, Adrian served as the chief communications officer at MetLife, where he directed the company's global communications strategy and served as primary communications counsel to executive management. His career spans over 30 years of broad strategic communications and management experience in the financial services sector.
Adrian holds a bachelor of science degree in public relations and organizational communications from California State Polytechnic University, Pomona.