Azher Abbasi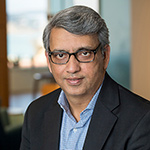 Azher Abbasi, Executive Vice President, Supervision + Credit
Azher Abbasi is executive vice president of the Supervision + Credit (S+C) group at the Federal Reserve Bank of San Francisco. In this capacity, he oversees bank supervision and regulation for bank holding companies, state member banks, and foreign banking organizations throughout the Twelfth Federal Reserve District, as well as the provision of liquidity to the payment system by extending credit through the Federal Reserve's discount window. He is also a member of the Bank's executive leadership team.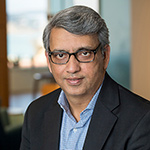 Azher Abbasi, Executive Vice President, Supervision + Credit
Azher joined the San Francisco Fed in 2015 as the Audit group's vice president and general auditor and was promoted to senior vice president in 2016. In this role, he provided executive and strategic leadership to the Audit function and Bank management.
Prior to joining the Bank, Azher held leadership positions at Symantec, KPMG, and GoodGuys. His professional experience ranges from implementing and streamlining risk management frameworks to transforming teams to maximize productivity levels through proactive development and management. Azher has expertise in project management, IT risk management, and information security.
Azher earned a bachelor of science degree in computer information systems from the University of Phoenix.