Gopa Kumar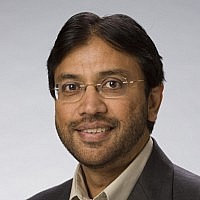 Gopa Kumar, Executive Vice President and Chief Information Officer
Gopa Kumar is an executive vice president and chief information officer at the Federal Reserve Bank of San Francisco. He serves in leadership roles on key Federal Reserve System workgroups, including the Technology Delivery Leadership Council. Gopa is also a member of the Bank's Executive Committee.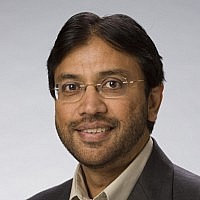 Gopa Kumar, Executive Vice President and Chief Information Officer
Gopa began his career with the Bank in 1994 as an applications manager and was promoted to senior vice president in 2010. In 2016, Gopa was promoted to executive vice president.
Prior to joining the San Francisco Fed, Gopa was the system manager and chief architect at Providian Financial.
Gopa is a governing body member of the San Francisco CIO Executive Summit. He is also on the United Way Bay Area (UWBA) Advisory Council.
Gopa holds a bachelor of science degree in mechanical engineering from The National Institute of Technology, India.