New Chair and Membership Appointments Announced for the Federal Reserve Bank of San Francisco's Community Advisory Council
SAN FRANCISCO – The Federal Reserve Bank of San Francisco announced the newest members of its Community Advisory Council (CAC), effective January 1, 2023.
New CAC members include: Colleen Dushkin, executive director, Association of Alaska Housing Authorities, Anchorage, Alaska; Blossom Johnston, founding director, Idaho Partners for Good, Boise, Idaho; Ryan Kusumoto, president and chief executive officer, Parents And Children Together (PACT), Honolulu, Hawaii; Zahirah Mann, president and chief executive officer, South Los Angeles Transit Empowerment Zone (SLATE-Z), Los Angeles, California; Andrew McGough, executive director, Worksystems, Portland, Oregon; Deeann Puffert, chief executive officer, Child Care Aware of Washington, Tacoma, Washington; and Nic Steele Access Community Capital, Las Vegas, Nevada.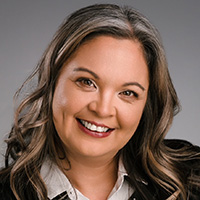 Colleen Dushkin
Colleen Dushkin
Ms. Dushkin is Unangax (Aleut) originally from King Cove, a small fishing community located on the tip of the Alaska Peninsula, and an enrolled tribal member of the Native Village of Belkofski. Her entire career has focused on her passion of serving Tribes and Native Communities in Alaska.
Since 2014, Ms. Dushkin has served as the executive director for the Association of Alaska Housing Authorities (AAHA), leading the work of 14 Regional Housing Authorities that serve 196 Tribes and the Alaska Housing Finance Corporation, the only public housing authority in Alaska.  Prior to AAHA, she spent five years in the Human Services Department at the Aleutian Pribilof Islands Association (APIA), the regional tribal consortium that serves her home region. She assisted in the oversight and administration of the department and programs including Head Start, BIA Social Services, Vocational Rehabilitation, and Child Welfare, to name a few.
Currently, Ms. Dushkin serves as a director and board secretary for The Aleut Corporation, a board member for The Aleut Foundation, and a member of the St. Innocent Sisterhood.  She has a bachelor's degree in business administration and management from Alaska Pacific University.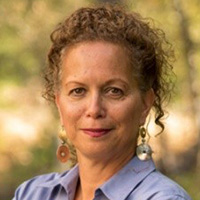 Blossom Johnston
Blossom Johnston
Ms. Johnston is founding director of Idaho Partners for Good, a nonprofit organization in Boise, Idaho, that invests human and financial capital in Idaho nonprofits. In her previous roles, Ms. Johnston directed the Governor's Coordinating Council for Families and Children, the Early Childhood Statewide Systems Plan, Generation of the Child initiatives, and also served as the Idaho liaison for President George W. Bush's White House Office of Community and Faith-Based Initiatives.
Ms. Johnston has worked as the access to recovery support services trainer for Idaho's Department of Health and Welfare, working with churches across the state. As program officer at the J.A. & Kathryn Albertson Foundation, she developed and managed a wide range of initiatives, including Khan Academy Idaho, LearnStorm, Summer of Code, Rural Opportunities Consortium of Idaho, Bluum.org, Go On, Continuous Enrollment, The Ed Sessions and Mission 43. Ms. Johnston holds a bachelor's degree from Boise State University.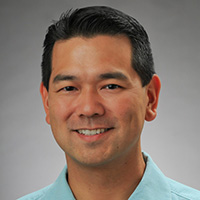 Ryan Kusumoto
Ryan Kusumoto
Mr. Kusumoto is president and chief executive officer of Parents And Children Together (PACT), a statewide not-for-profit family service agency dedicated to creating safe and promising futures for Hawaii's children, individuals, and families. PACT has been in existence for over 50 years and has more than 400 employees. In his current capacity, Mr. Kusumoto oversees innovative and educational social services, including programs related to domestic violence, child abuse, sex trafficking, early childhood education, mental health, community-building, and poverty prevention.
Prior to his role at PACT, Mr. Kusumoto worked for Goodwill Industries of Hawaii. Before that, he operated a small business and held roles at Hawaii Pacific Health and Queen's Medical Center. His service on boards of directors includes Hawaii Employers Mutual Insurance Company, Employer's Protective Insurance Company, Camp Mokuleia, Mental Health Association of Hawaii, Hawaii Appleseed, Hawaii Alliance of Nonprofit Organizations, Move Oahu Forward, the 501(c) Unemployment Insurance Trust, and The Church Pension Fund. Mr. Kusumoto holds a bachelor's degree from the University of Hawaii.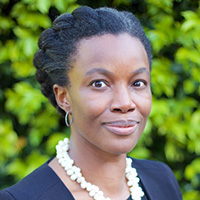 Zahirah Mann
Zahirah Mann
Ms. Mann is president and chief executive officer of the South Los Angeles Transit Empowerment Zone (SLATE-Z), a collective impact partnership organization seeking to revitalize South Los Angeles by moving residents to economic opportunity and preparing South Los Angeles residents, businesses, and students for a climate resilient economy. SLATE-Z works with 100 cross-sector partners, including government, nonprofits, and academic institutions.
Prior to leading SLATE-Z, Ms. Mann's experience includes philanthropy and law. Most recently, she served as a senior program officer at The Ralph M. Parsons Foundation and has also held program staff positions at the Annenberg Foundation and United Way of Greater Los Angeles. Before her work in philanthropy, Ms. Mann was a public interest attorney. Her public service includes alternate commissioner on the California Coastal Commission; chair of the executive committee of the Black Equity Collective; and board member of the Center for Nonprofit Management. Ms. Mann holds a law degree from Tulane University Law School and a bachelor's degree from Vassar College.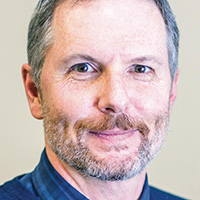 Andrew McGough
Andrew McGough
Mr. McGough is executive director of Worksystems, a nonprofit organization in Portland, Oregon, that pursues and invests resources to improve the quality of the workforce in the City of Portland, and Multnomah and Washington Counties. Prior to joining Worksystems, he founded two nonprofit organizations and also served as executive vice president of the National Association of Workforce Boards in Washington.
Mr. McGough is a regular national speaker as an expert in workforce policy, program development, and performance management. He serves on several boards of directors and is the immediate past president of the U.S. Conference of Mayors Workforce Development Council. Mr. McGough holds a master's degree in public policy from Roosevelt University, a master's degree in six sigma from Villanova University, and a bachelor's degree from Southern Illinois University, Carbondale.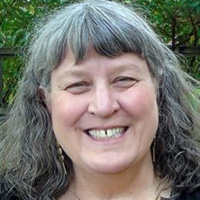 Deeann Puffert
Deeann Puffert
Since 2019, Ms. Puffert has served as the chief executive officer of Child Care Aware of Washington. She has spent her entire career working in the nonprofit sector for organizations focused on improving care for children birth to five. Her work over the past 38 years includes serving as the director of the University of Washington Child Care programs and opening, developing and growing Child Care Resources, the regional Child Care Aware serving King and Pierce Counties.
Ms. Puffert is a native Seattleite and holds a bachelor's degree in sociology from Western Washington University and a master's in public administration from the University of Washington's Evans School of Public Policy and Governance.  She has also served as an instructor at the University of Washington teaching non-profit management.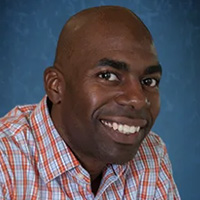 Nic Steele
Nic Steele
Mr. Steele is executive director of Access Community Capital, a nonprofit organization, community loan fund, and community development financial institution in Las Vegas, serving small businesses primarily located in Southern Nevada. Prior to managing Access Community Capital, he was the founder of Eclipse Theaters in Las Vegas, the only Black-owned luxury movie theater in the U.S.
Mr. Steele has also served as chief financial officer of the Downtown Project, an investment group in Las Vegas, and prior to that, worked as an equities derivative trader. He serves as board member of the Henderson Chamber of Commerce and commissioner of the Nevada Commission on Minority Affairs. Mr. Steele holds a master's of business administration and a bachelor's degree from the University of Virginia.
The Bank also announced that Debra Gore-Mann, president and chief executive officer of The Greenlining Institute in Oakland, California, has been designated as Chair of the CAC for 2023.
The remaining CAC members include:
David Castillo, chief executive officer, Native Community Capital, Tempe, Arizona
Silvia Castro, executive director, Suazo Business Center, Salt Lake City, Utah
Daisy Gordon Crompton, city-county reinvestment task force manager, San Diego Housing Commission, San Diego, California
Cecil Plummer, president, Western Regional Minority Supplier Development Council, Oakland, California
Luz Urrutia, chief executive officer, Opportunity Fund, San Jose, California
Established in 2017, the Twelfth District Community Advisory Council (CAC) serves as an important source of information on current and pending developments in the Twelfth District with an emphasis on underserved and lower-income communities. The members provide observations, opinions, and advice to the management of the Federal Reserve Bank of San Francisco on the present state of the economy and on developments in the respective members' communities and areas of interest. The Council also provides input on the Bank's community development activities. The Twelfth District Community Advisory Council members reside within the nine-state District of this Reserve Bank.
Jennifer Chamberlain
Federal Reserve Bank of San Francisco
(415) 974-2383
---
The Federal Reserve Bank of San Francisco (SF Fed) serves the public by promoting a healthy, sustainable economy, and supporting the nation's financial and payment systems. With offices in Los Angeles, Seattle, Salt Lake City, Portland and Phoenix, the Bank serves the Twelfth Federal Reserve District, which includes one-fifth of the nation's population and represents the world's fourth-largest economy. As part of the nation's central bank, the SF Fed informs monetary policy, regulates banks, administers certain consumer protection laws and acts as a financial partner to the U.S. government.