Fintech Navigate Staff
Financial technology (fintech) continues to change the dynamics of banking and how financial products and services are delivered to consumers. At the SF Fed, we're analyzing fintech innovations and their impacts on financial institution supervision, community development, financial stability, payments, and other areas. Our goal is simple: to help facilitate responsible innovations while protecting consumers and ensuring the safety and soundness of banks. SF Fed Navigate fintech analysts are available to help answer questions from fintech companies and banks to build an understanding of the financial regulatory environment so innovative ideas thrive.
We hold public office hours the 1st and 3rd Tuesdays every month from 2:00 p.m.–5:00 p.m. PT. You may request an appointment at those times or another time that is convenient for you.
Our Team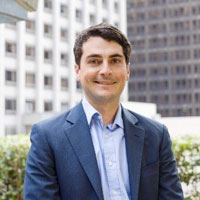 Sean Creehan is lead for financial health, inclusion, and technology. Before joining the Fed, Sean worked as a management consultant to clients investing in Asia. He holds a master's in international economics from Johns Hopkins School of Advanced International Studies and a bachelor's in social studies from Harvard College. He spent a postgraduate year as a Harvard-Yenching Scholar at Peking University, and speaks Mandarin Chinese and Indonesian. In addition, he is a Chartered Financial Analyst (CFA) and a term member of the Council on Foreign Relations.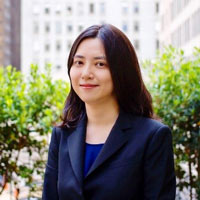 Cindy Li covers digital banking and lending. In addition, she manages the Supervision + Credit Group's country analysis function and Asia Program. Prior to joining the Fed, Cindy was a senior economist at the Milken Institute, where she led research projects on global capital market trends and U.S. banking regulation. Cindy has a PhD in economics from UC Riverside and a BA in international finance from Peking University in China. She also holds the designation of Chartered Financial Analyst (CFA). Cindy is a recipient of the Federal Reserve Bank of San Francisco's Legacy Award for Leadership.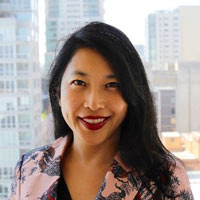 Linda True covers digital banking and lending and is the Asia Program coordinator. Previously, Linda worked on international trade issues and trade remedy cases as a senior analyst at White & Case/Weerawong CP in Bangkok, as an associate at Wachovia Bank on KYC compliance in D.C., and as an assistant auditor at Pricewaterhouse Coopers in Bangkok. She holds a master's degree in international relations from Johns Hopkins University's School of Advanced International Studies, and a bachelor's degree in accounting from Thammasat University. She is also a graduate from the Pacific Coast Banking School.
Program Director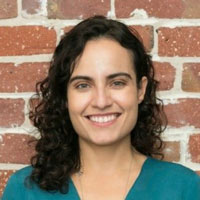 Ana De Sousa is assistant vice president of the Financial Technology Practice. She previously led operations at a global crypto prime brokerage and advised several businesses in the cryptoasset space. Ana holds an MBA from Harvard Business School and a bachelor's in economics from Harvard College.
Program Executive Sponsors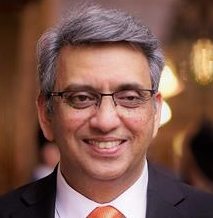 Azher Abbasi
Executive Vice President
Azher Abbasi is an executive vice president and the head of the SF Fed's Supervision + Credit Group. He is responsible for overseeing the SF Fed's financial institutions supervision, discount window, and related functions including the fintech team.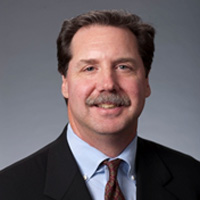 Tom Cunningham
Vice President
Tom Cunningham is a vice president in the SF Fed's Supervision + Credit Group. He oversees Environmental Risk Assessment, which focuses on topics that pose potential structural and transformational changes within the SF Fed's current supervisory programs and activities, as well as the intersection of those topics across Bank functions and within Twelfth District communities.