Financial Inclusion & Beyond Live Event
Tuesday, May 18, 2021
10 a.m. – 12 p.m. PT
Virtual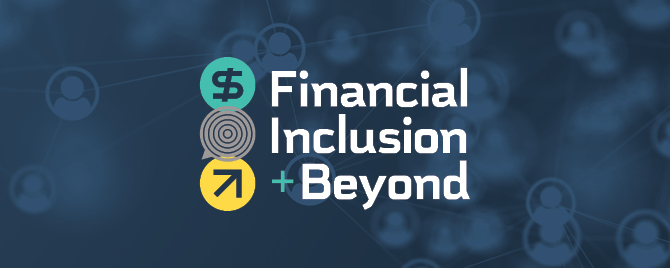 The San Francisco Fed's Fintech team hosted a live virtual event considering insights from around the world in the use of technology and public policy to promote financial health and inclusion. The event marked the release of Financial Inclusion & Beyond, the fourth season of our Pacific Exchanges podcast, with a panel of four experts who appear in the series. We discussed their lessons learned from the COVID-19 crisis and how the pandemic has underscored the importance of building inclusive financial systems that enable everyone's financial health and promote equal opportunities.
Listen to the event recording and read the transcript.
About our speakers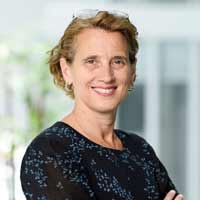 Greta Bull is the CEO of CGAP and a director at the World Bank. She has 20 years of experience in development finance, primarily focused on small and medium enterprise finance, microfinance, and digital financial services. She has worked with both financial services providers and policy makers in Latin America, Central and Eastern Europe, Sub-Saharan Africa, and South Asia. Her clients and partners have included banks, microfinance institutions, mobile network operators, fintechs, and bigtechs.
Previously, she was a manager for Financial Institutions Advisory Services at the International Finance Corporation. She served as director of the Finance, Banking and Enterprise Division at DAI Europe and held senior-level positions at the Eurasia Foundation. Greta has a master's degree in public policy from Harvard University's John F. Kennedy School of Government and an undergraduate degree in international studies from the University of Washington.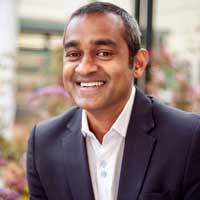 Arjuna Costa is driven by a deep compassion for vulnerable populations across the globe, and partners with entrepreneurs using innovative technologies to enhance their customers' financial well-being. He co-manages Flourish, with a primary focus on venture investing across Asia, Africa, and Latin America. Before Flourish, he was a partner at Omidyar Network, where he built a global portfolio of early-stage, inclusive fintech companies. Prior to that, Arjuna developed worked on mobile money solutions for the Bill & Melinda Gates Foundation. Before that, he invested in consumer finance companies in emerging markets at The Rohatyn Group.
In 2003, Arjuna cofounded a $120-million private equity fund focused on the turnaround of distressed commercial banks in Africa. He began his career at Lehman Brothers. Arjuna earned an MBA from Harvard Business School and a BA in computer science from Columbia University.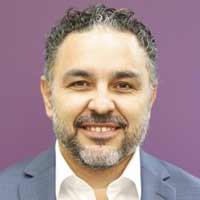 José Quiñonez is Mission Asset Fund's (MAF) founding CEO and a visiting professor at UC Berkeley, Department of City and Regional Planning. He quickly built MAF into an award-winning nonprofit with innovative nationwide models for integrating financially excluded, low-income communities into the financial mainstream. He was awarded the MacArthur Fellowship, the Ashoka Fellowship, and the Aspen Institute Fellowship. He also received the Princeton School of Public and International Affairs' Distinguished Alumni Award and the San Francisco Business Times Most Admired CEO Award, among others.
Currently, José serves in various Consumer Advisory Boards, including for the San Francisco Fed. In 2012, the CFPB director appointed him the inaugural Chair of the Consumer Advisory Board. He is a former Congressional legislative assistant and a nonprofit advocate in Washington, D.C. José graduated from UC Davis and the Princeton School of Public and International Affairs.
Ting Jiang is an expert and thought leader in behavioral change and innovation. She received her PhD degree in Economics and publishes across a broad range of disciplines. For five years, until January 2021, she served as a principal at Dan Ariely's behavioral science lab at Duke University, helping diverse organizations, companies and tech startups improve the behavioral uptake and retention of programs and products.
She is most proud of creating the board game "Happy Money," to help low-income Kenyans form better spending and saving habits. Ting's work bridges science, tech and design in creating holistic behavioral solutions. She coined "Behavioral Tech" and claims it will become the next innovation breakthrough after AI and IOT. She calls for a collective reflection on whether the world is currently in the dark ages of human sciences, despite advancements in tech and natural sciences.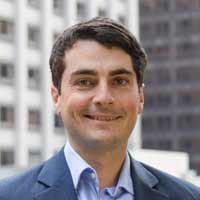 Sean Creehan (Moderator) is the Fintech team lead for financial health and inclusion at the SF Fed. He leads efforts to embed the concept of financial health as a first principle in the Fed's assessment of new technology. During the COVID-19 crisis, he led a team that innovated policy solutions for small businesses. His work connects him to professionals who are committed to supporting technological innovation for the benefit of their communities.
Sean previously worked as an Asia-focused economist within the SF Fed's Country Analysis Unit, where he focused on innovative uses of public policy and technology to build inclusive financials systems and drive financial health in less developed economies. He holds a master's in international economics from Johns Hopkins School of Advanced International Studies and a bachelor's in social studies from Harvard College. He speaks Mandarin Chinese and Indonesian. He holds the designation of Chartered Financial Analyst and is a term member of the Council on Foreign Relations.