Investing in Child Care to Support Economic Recovery in Nevada
Thursday, September 9, 2021
1:00 p.m. - 2:30 p.m. Pacific Time
Virtual Event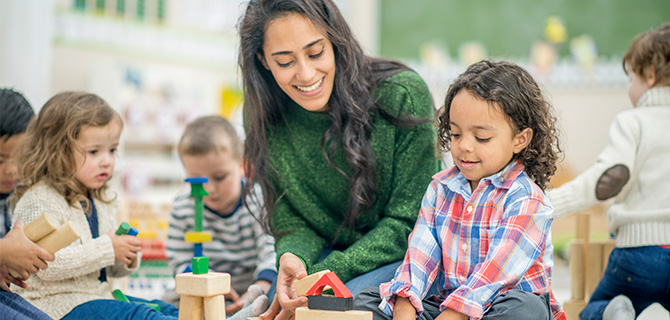 Join us on September 9 to discuss the importance of investing in child care to support economic recovery in Nevada. Following opening remarks from Senator Jacky Rosen, presenters will discuss investment and lending models, including ways to support small business providers. The program will include the presentation of new research on child care from the Federal Reserve Bank of San Francisco.
Access to quality, affordable child care has profound and lasting implications for families. Child care access affects a family's household financial stability, workforce participation, and economic mobility. On average, a minimum wage worker in Nevada spends 61% of their earnings on child care, and only 8% of eligible families in the state receive federal child care subsidies.
Affordable child care for low- and moderate-income households is critical to the economic recovery and to maximizing employment in lower-income communities and communities of color. Participants will learn ways to identify lending, investment, and service opportunities that will help support small businesses, financial institutions, and technical assistance providers working in the child care sector.
Come learn about partnerships and opportunities for collaboration to meet the child care needs of Nevada's working families.
Contact
Joselyn Cousins, Assistant Vice President, Community Development
Federal Reserve Bank of San Francisco
Sponsors
Federal Reserve Bank of San Francisco
The Children's Cabinet