2024 National Interagency Community Reinvestment Conference
Monday, March 4 - Thursday, March 7, 2024
Oregon Convention Center
Portland, Oregon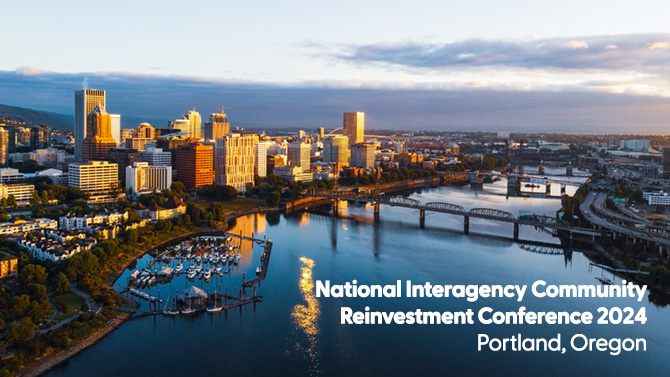 Save the date! The next National Interagency Community Reinvestment Conference (NICRC) is coming to Portland, Oregon on March 4, 2024.
As the premier conference for community development, our program will offer insights, emerging ideas, and best practices in community development shared by experts from around the country. We will also offer regulator-led training on Community Reinvestment Act (CRA) examinations.
NICRC registration opens in Fall 2023. Would you like to be notified? Join our mailing list.
Previous conferences
Sponsors