Beyond the Numbers: Insights from Latina Business Leaders in Southern California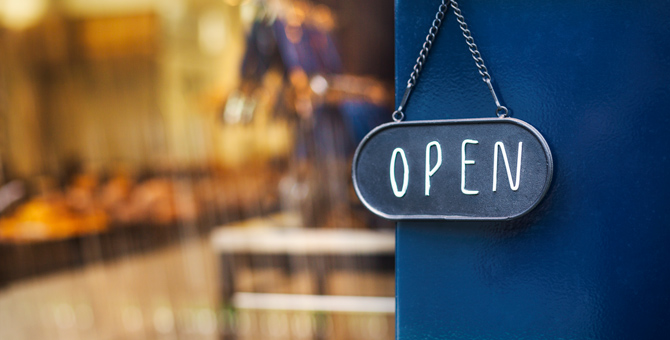 Representing 31% of the Twelfth District population, Latinos are a vital part of our District's economy. In California alone, the economic contributions of Latinos totaled $706.6 billion in 2018. Latinos are also leading on small business growth—according to the 2022 State of Latino Entrepreneurship report, Latinos start businesses at a faster rate than the national average, and the growth of Latino-owned businesses has outpaced that of U.S. businesses overall.
Recently, we convened two roundtables with Latina business owners in Southern California to learn more about how they are experiencing the economy in real time. These leaders represented a wide range of sectors, including real estate and development, construction, food services and hospitality, and professional and business services.
Participants shared challenges and opportunities they face due to current economic conditions, particularly as women of color in business. Common themes included concerns about fluctuating costs due to supply chain issues and the tight labor market—issues similar to what we've heard in previous roundtables with other leaders across the District—and ways these leaders are rising to meet these challenges.
Funding gaps for Latina entrepreneurs
Leaders discussed their economic contributions as women of color to businesses across sectors, from bringing authentic, underrepresented flavors to the packaged foods space to better understanding what's needed for successful commercial developments in communities across southern California.
"If you grew up in the community, and you understand what it's like to be there, you think differently about [real estate] development," said one leader.
At the same time, participants said Latinas are at a disadvantage when it comes to accessing capital, often paying a premium for those dollars. One leader talked about a recent loan they acquired through the support of a guarantor: "What it cost to do that is some of the equity," she said. "Why do we have to give up half of the equity, instead of just giving us the cheaper loan?"
Another leader shared research that showed, on average, Latina-owned businesses earn less revenue than women-owned businesses overall, even as the number of Latina-owned businesses continue to grow. While some pointed to the need for more education on the ins and outs of growing and sustaining a small business, leaders agreed that Latinas face discrimination "not only in accessibility of capital but interest rates, the conversations, how these deals are being made."
Hiring and high prices still pose challenges
Leaders across sectors shared that hiring remains extremely difficult, with high turnover and demands for high wages continuing to increase, particularly among younger workers.
Workers are looking for higher wages, more benefits, and more flexibility, "kind of like Uber-style," said a participant. Across sectors, business leaders said they were finding it difficult to compete with larger companies that offer better compensation. "One company offers $1 more and employees are jumping ship," said a leader. Other leaders wondered if the labor shortage they were experiencing was connected to immigration shifts.
It's difficult to compete on wages when businesses are still facing high prices for materials, according to participants. Those in the restaurant industry reported being particularly affected, with prices for ingredients fluctuating on a week-to-week basis. Leaders from other industries said prices for raw materials have stabilized somewhat, but they're still high: "I just don't think [prices] are going to shift back down," said one leader.
Several small business owners said they have passed small increases on to customers directly. Despite this, they said that consumer demand has remained steady. "If anybody watches the news, they all understand why prices are increasing," said a participant.
Creative thinking and innovation
To cope with uncertain economic outlooks, a tight labor market, and changing regulations that affect business operations, participants said small businesses are thinking creatively to remain competitive in the marketplace.
One leader provided an example of businesses partnering to provide full-time benefits to employees who might be splitting their time as part-time workers between the two—or "sharing hours."
"People can work 40 hours across two companies, without worrying about insurance, being without days off," she said.
With rising interest rates, some leaders in real estate have had to pivot in their businesses into new territory. One business owner said she started working with down payment assistance programs to help Black and Latino families purchase homes, which she hadn't done previously, and it has created opportunities for her to work with more buyers.
Another creative way to keep costs down for her clients, said a participant in the general contracting space, is by advising clients to purchase materials early on during the planning phase and store them until they're needed. "We've been able to help clients save close to half a million dollars, because of the way prices have been increasing on materials," she said.
Leaning on community
Despite the ongoing challenges of operating small businesses during this time, leaders said they've focused on the opportunities at hand to create wealth for themselves, their families, and their communities.
What has helped, they said, is relying on Latina leaders and women in business to provide support and connections. "I get to work with amazing women. Their work helps me sleep at night," said a leader.
Though participants were clear that the economic system could better support women in business, they expressed a deep commitment to continuing their work and helping to pave the way for others in their communities.
The conversation also underscored the importance of listening to and learning from diverse communities across the District to ensure that the San Francisco Fed has a deeper understanding of real-time economic conditions. These insights are critical to the SF Fed's work as we strive to meet our mission and create an economy that works for all Americans.
You may also be interested in: