Fed Listens San Francisco Highlights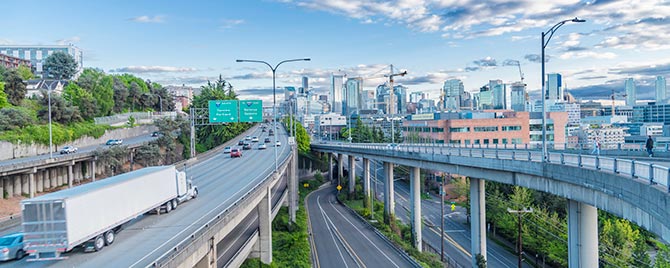 Who benefits and who gets left behind when the economy is hot? This was the focus of discussion by 12th District community participants and panelists at our Fed Listens event held on September 26.
A summary of the symposium is available now (pdf, 199 kb).
A few key takeaways from the discussions:
Why assess upsides and downsides of a hot economy now? Well, by many measures, we're in a historically strong economy now. The current economic expansion is the longest on record going back to the 1850s, and the national unemployment rate is at 50-year lows.
What is Fed Listens? Fed Listens is a series of community outreach events that is part of a broader review of the Fed's monetary policy strategies, tools, and communication practices. Fed Vice Chair Richard Clarida noted that the importance of doing Fed Listens is reinforced by changing economic conditions, including inflation's subdued response to falling unemployment, that have implications for setting monetary policy. The 12th District's event included presentations by panels of researchers, community development professionals, and business leaders followed by Q&A discussions with the attendees from these groups and the general public.
How do researchers weigh the costs and benefits of a hot economy? Researchers reported that they see generally favorable effects from our long economic expansion. For example, incomes have been rising faster than prices for the nation as a whole and especially for those who earn lower wages. On the other hand, lower-income families in particular have had to grapple with the sharp increases in housing costs and prices of other services that often accompany hot economies. In addition, accommodative monetary policy, which can boost the housing market, tends to help existing homeowners via higher property values while harming renters whose rents may rise.
How are disadvantaged communities in the 12th District experiencing the hot economy? Disadvantaged groups are still having a hard time getting ahead. Overall, panelists observed a "dual economy" in the 12th District: the hot economy is quite favorable for some, but is doing little to address disparities in income, job quality, and housing costs that many communities face. Some panelists noted that less restrictive housing regulations and a greater focus on low-income housing could help alleviate some of the challenges created by rapidly rising housing costs in urban areas.
How are businesses adapting to the hot economy? The panel of business leaders stressed the importance of offering innovative products in markets that are growing more global and more competitive by the day. To get those products to market, many businesses are now more focused on automation and other labor-saving ideas, which limit wage growth despite the tight labor market. A major concern is whether workers will have the right skills for the jobs of the future.
For details and data points, read the full event summary at our Fed Listens page, A Hot Economy: Sustainability and Trade-offs.
You may also like: