SF Fed's Williams: Rate hike to be 'data-driven, not date-driven'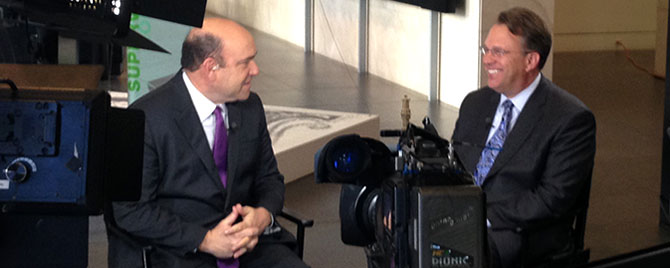 The Fed is widely expected to raise the Federal Funds Rate from an unprecedented near zero level sometime this year. But San Francisco Federal Reserve Bank President John C. Williams stresses that the decision will be "data-driven, not date-driven."
Williams, a voting member of the FOMC this year, reiterated this point recently during an interview with CNBC. Because the current economic data is improving, he thinks the FOMC is close to deciding whether to raise rates now or wait a little longer. "I'm not talking about normalizing monetary policy or even tightening monetary policy," President Williams said. "I'm talking about starting a process where we trim back some of this extraordinary accommodation."
And that's partly due to economic data that has been improving. President Williams predicts the U.S. will see real GDP growth around three percent in 2015, and the unemployment rate will dip to five percent by the end of the year, below what many economists consider the full employment rate of 5.2%. This in turn will put more pressure on wage growth, although he cites recent SF Fed research on how pent-up wage cuts have been holding wage growth down since the Great Recession and subsequent recovery. However, he does not see the Fed hitting its inflation target until the end of 2016.
In an interview with PBS Newshour, President Williams touched on the Fed's dual mandate to keep prices stable and to promote maximum employment.
He shared that he considers himself neither a "hawk" – a term used to describe Fed officials who keep a keen eye on inflation, ready to lift interest rates to contain growth and hold prices steady, nor a "dove," – Fed officials who prefer to keep rates low to further spur consumer and business spending in hopes of creating new jobs.
Instead, Williams sees himself as a centrist, saying, "I am worried about the fact there's still a lot of people out of work. I also take very seriously our mandate to have low and stable inflation. So I don't think that's dovish or hawkish. I think that's just doing what we're supposed to be doing."
You can read SF Fed President Williams' recent speech "Navigating toward Normal: The Road Back to the Future for Monetary Policy."