Remembering Teresa M. Curran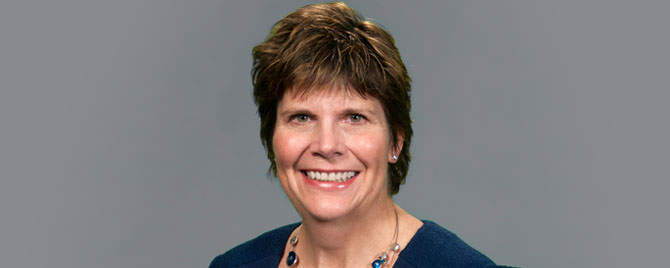 It is with great sadness and heavy heart that we acknowledge the passing of our friend and colleague, Executive Vice President Teresa Curran, who led our Financial Institution Supervision and Credit Division (FISC). Teresa passed away this morning after a heroic battle against a long illness. Today John C. Williams, president and CEO of the Federal Reserve Bank of San Francisco, released the following statement in remembrance of Ms. Curran and her service to the Bank.
"Words cannot capture the many ways all of us in the Twelfth District will miss Teresa, but we find comfort in the tremendous legacy of passion, courage and leadership she leaves all of us here at the Federal Reserve Bank of San Francisco," said Williams. "Our deepest condolences are with Teresa's husband Thomas Mitchell and to the rest of her family."
Ms. Curran began her career at the Federal Reserve Bank of San Francisco in 1995 as the Asia regional manager with responsibility for building the Division's expertise in Asian financial sector analysis. Throughout her tenure at the Federal Reserve, she took on increasing responsibilities, including leadership of our Foreign Banking Organizations Unit, and our Policy, Analysis, and Applications Group. She was promoted to group vice president in 2002 and led the Financial Institutions Group from 2002 until 2010, and the Supervision and Risk Group from 2010 until 2011. Ms. Curran became senior vice president and director of FISC in May 2011, and earlier this year was named executive vice president.
Prior to joining the Federal Reserve, Ms. Curran served with the U.S. executive director at the Asian Development Bank in the Philippines, as an international financial analyst at the U.S. Department of the Treasury, and as a staff member of the Committee on Foreign Affairs (Subcommittee on Asia and Pacific Affairs) of the U.S. House of Representatives.