SF Fed COVID-19 Resource Hub Available Now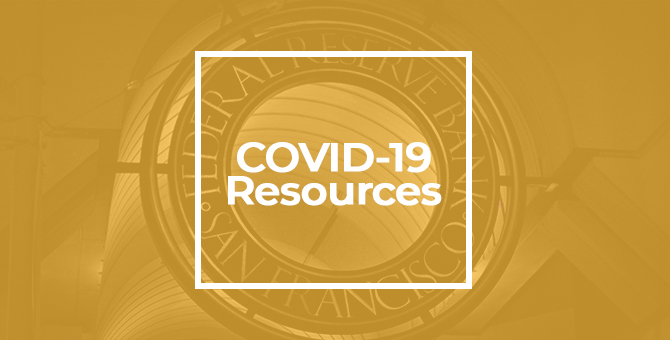 We're in a rapidly changing situation as the world responds to the COVID-19 pandemic. The Federal Reserve has been taking actions to help people and the economy today, and to support economic growth when it can return. At the Federal Reserve Bank of San Francisco, we're dedicated to being part of the solution. Right now, that means helping to connect you with the timely information you need.
The SF Fed COVID-19 Resource hub is now available to help you stay up to date on Federal Reserve actions related to the coronavirus. You'll find the latest updates from and interviews with President Daly, as well as relevant SF Fed research and resources.
We know this is a stressful time for individuals, business owners, and community outreach professionals. At the SF Fed, we'll continue to monitor the impact of COVID-19 on the 12th District, especially for our most vulnerable residents.
We'll regularly update the SF Fed COVID-19 Resources to connect you with the latest information as we all work together in uncertain times.