Teacher Appreciation Week 2020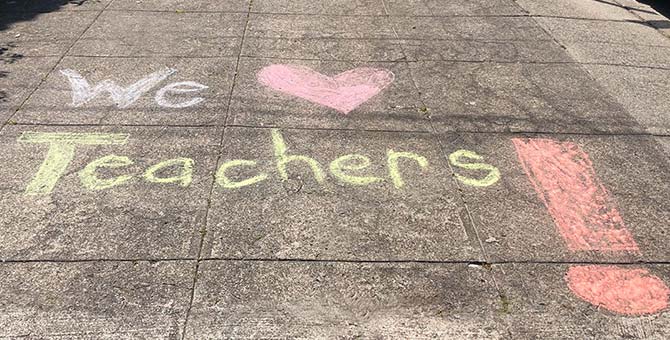 Educators everywhere are showing extraordinary creativity and flexibility during the coronavirus pandemic. After all, distance learning for students means distance teaching for all grades, from elementary school through college.
We know things are simply different these days. Teachers for all grades and age groups have had to find new ways to engage students—and parents as co-teachers.
Many of us at the SF Fed have converted our living rooms and kitchen or dining room tables into learning centers for our own children. We see the hard work you're putting into your curriculums. We appreciate the virtual academics, art, and music lessons—and the extra one-on-one time you're offering our kids when they need it, even if it's just to say hello. We know some of you are juggling work and grading while caring for and homeschooling your own children.
To each and every one of you, we say, thank you!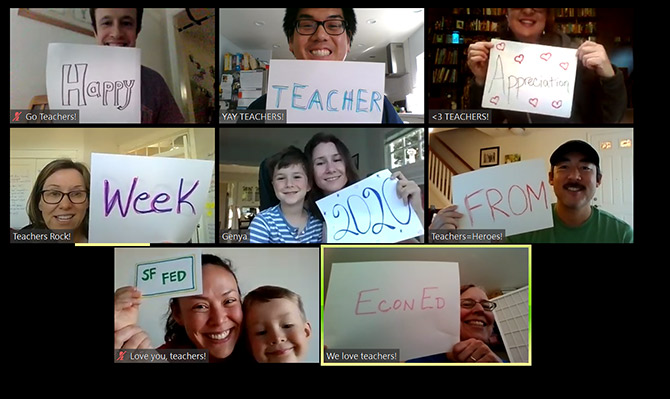 You may also be interested in: