What's the Value of Cash in a Digital Payments Landscape?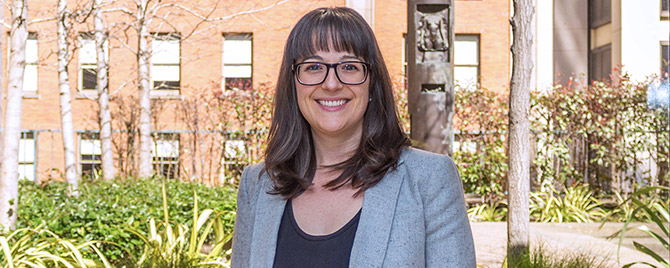 Every day, it seems like there's a new way to pay. When you're out with friends and the check comes, do you reach for your wallet, your phone, or simply your wrist?
While more than half of consumers view cash as the safest and most secure payment method, some merchants are dropping it. Many airlines no longer accept cash for in-flight purchases. On-demand ride share companies require a credit or debit card before you even hop in the car. New cashless eateries (paywall) are gaining popularity.
Wendy Matheny, manager of market analysis with the Federal Reserve's Cash Product Office (CPO), shares that while cash isn't always her first choice, she likes knowing it's an option.
"Personally, I am a diehard credit card user who loves cashing in her points for airline miles and hotel stays," she says. "Even though I work for the Federal Reserve's Cash Product Office, I will admit to using my watch (more than once) to make a purchase under $2, all to avoid carrying my wallet. That said, when my preferred payment option is simply not an option, I always turn to cash."
The state of cash
For a variety of reasons—from maintaining faith in U.S. currency to making sure cash gets from our vaults to your bank, cash register, or wallet—the CPO continuously measures the state of cash. One way is through the Diary of Consumer Payment Choice, a survey designed to study U.S. consumers' payment behaviors.
From the 2015 data, the CPO made a few preliminary observations, including that the average value of holdings has grown and that cash:
Continues to be the most frequently used consumer payment instrument
Is widely used in a variety of circumstances
Dominates small-value transactions
Who uses cash?
For Matheny, one of the most surprising elements of the 2015 study is that younger consumers seem to prefer cash over P2P payment apps.
"I get that I'm an 'old' millennial who remembers begging my parents for dial-up internet and life before cell phones. But I also get the convenience of texting your friend the $17 you owe her instead of searching for the nearest ATM and making change," she says.
Contrary to conventional wisdom, consumers who prefer and use cash are a diverse group. When it comes to age, the 2015 Diary shows that many younger consumers are cash "lovers." Although the share of people who prefer cash was lower in the 2015 Diary across all age groups, approximately one-quarter of all age groups still chose cash as their primary payment preference. Consumers between 18 and 24 years old made up the largest share of people who prefer cash, at 38 percent.
Besides those with a special affinity for cash, many other consumers, like Matheny, fall into the "just-in-case" category of cash users. In general, just-in-case users tend to prefer cards over cash but like to keep some cash on hand as a backup. For those who prefer cards (both debit and credit), a majority use cash as their go-to when cards aren't accepted. Ultimately, the Diary shows that 89 percent of U.S. consumers carry cash on a semi-regular basis.
The future of cash
Using Fed data on currency in circulation as a proxy for the demand for cash, the CPO continues to see a strong and growing demand, both domestically and internationally. Today, there are roughly 39.5 billion notes worth approximately $1.4 trillion circulating around the globe. While we use cash for different reasons, our demand for cash does not show signs of declining anytime soon.
As more and more payment apps, wearables, and in-home devices appear on the market, cash remains the most used form of payment for consumers and dominates small-dollar transactions. While its role may continue to evolve, the CPO expects its sizable presence will remain, both for daily purchases and whenever a backup is needed.
You may also be interested in: