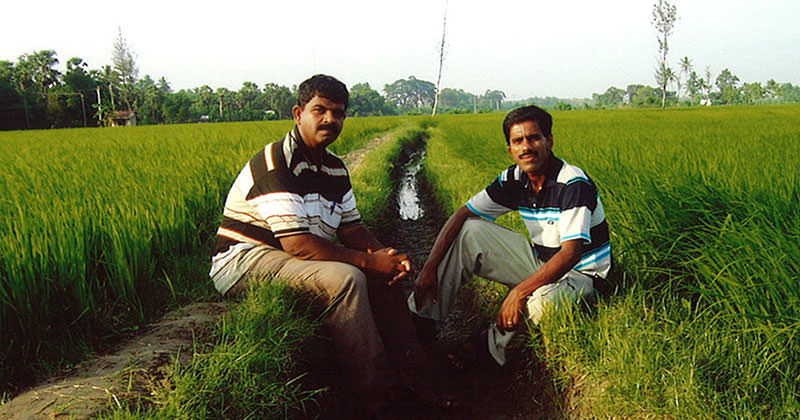 Babu Ramabadran
---
A Joyful Ride: IT Specialist Babu Ramabadran's Many Adventures on the Way to the SF Fed
Reading Life of Pi was like coming home for Babu Ramabadran, who grew up in Pondicherry, Southern India, the opening location of Yann Martel's bestseller.
"The first part of the story I could identify with a lot," says Ramabadran, an information technology statistics specialist at the Federal Reserve Bank of San Francisco. Remembering familiar spots in his idyllic former French colonial hometown, such as the botanical garden and tea shop, he's also quick to point out, "It's a very interesting tale, but not everything is true. There's no zoo."
The fictional Pondicherry zoo is essential to the story about a young man who ends up marooned in a lifeboat on the open sea with a Bengal tiger. Ramabadran laughs, "When Pi went to sea it was even more imaginative. Very adventurous."
His life story may be tamer than Pi Patel's incredible tale, but Ramabadran's journey to the San Francisco Bay Area and SF Fed was filled with plenty of unusual, colorful moments.
Take the circumstances of his birth.
His mother had just arrived by ox-pulled wooden cart to a relative's home for a big family celebration when she suddenly went into labor. Ramabadran was born at his cousin's 18th birthday party in their village.
He was the first in his family to finish college. The first to settle in the United States, which was also an adventure of sorts.
After earning a degree in electronics and communications engineering in India, Ramabadran's family helped him raise money to attend graduate school at the University of Central Oklahoma. Soon, those funds began to run dry.
"After paying my school fees, I had only $1,000 left. I was getting scared. I could not ask for money from home again. It was going to be a lot."
He had to find a job, and tried the only way he knew how: Going door-to-door in Edmond, Oklahoma. "I remember walking down a big street for a while, going to each and every restaurant, asking for a job. I would just say, 'Do you have a job?'"
It was one rejection after another. "One day, I just cried. What am I gonna do?" His luck began to turn when a restaurant manager agreed to hire him part-time for odd jobs, and things began to look up.
Finances improved again when Ramabadran got a scholarship at a South Dakota university. In an unexpected twist, his brief restaurant experience paid off. His fast-food cred helped him land a job at the campus cafeteria.
After graduation, things got even better. Ramabadran moved to the San Francisco Bay Area just in time for the tech and dot-com boom of the 1990s. He worked in the then-rapidly expanding semiconductor industry for a number of years, before becoming an independent software consultant for the banking, energy, and wireless industries.
In 2010, Ramabadran decided to join the Federal Reserve Bank of San Francisco full time as a technical specialist within the Statistics Department where he remains passionate about his work. "I'm always challenged, in a good way. I also participate in a lot of Bank social activities such as our Toastmasters Club," he laughs.

There wasn't a tiger on a boat, nor was he helpless in the open sea, but Babu Ramabadran of Pondicherry experienced plenty of ups and downs on his journey to San Francisco. He embraces them all. "All the changes, all the new things I had to go through and learn…It's been a very joyful ride."