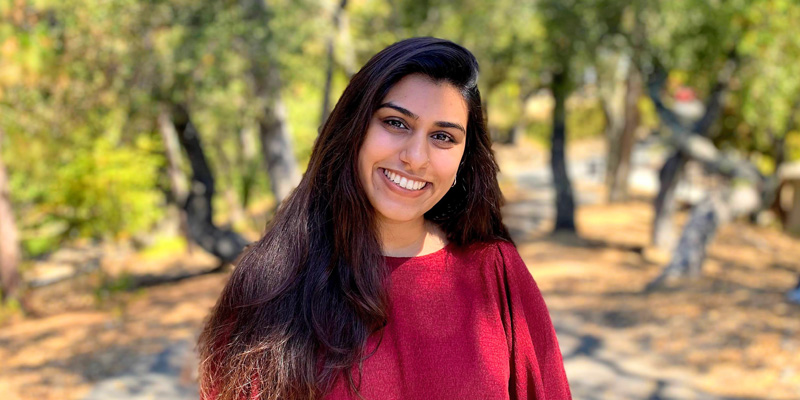 Areeba Yasin
---
Uprooted and Replanted by the Pandemic
Remote internships are great for productivity, but the social aspect can lag behind, especially when it comes to community-building. Having a sense of community is deeply important to Areeba Yasin, a Summer 2021 intern in Public Engagement. And it's even more important now, since the pandemic has prevented her usual community, her mosque, from getting together. Areeba shares her experiences of being uprooted by the pandemic, her interest in the Fed, and the significance of community to her.
What made you interested in the Fed?
Honestly, one of the first classes I took at Diablo Valley College [in Northern California] was a macroecon class, and we spent so much time talking about the Federal Reserve—understanding how it impacts monetary policy, how it interacts with legislative offices. And I always loved learning about the intersection of politics and the economy. So, I actually majored in economics and political science because of my interest in the Federal Reserve.
And I never really thought that I would I get this internship. I applied once before. It was always something that I was interested in, but never really thought would be a reality. But here I am.
Are you back in the Bay Area for this internship? Or are you somewhere else for school?
I actually left American University for spring break in March 2020, and I've been in the Bay Area since. I remember when I was leaving, as I was closing my dorm room, I was like, "What if this is the last time?" Then I was like, "No, no, no, no. I'm going to be back."
It was difficult because I had my friends move me out of my dorm. It's nice being home with my family, but even after a year and a half or so, I still feel very unsettled, because half of my stuff is still in DC, and I'm here. I really don't know what other words to describe this whole experience other than "unsettled."
One thing that I have been realizing is that I never really explored San Francisco, even though I've lived here my whole life. So, in addition to this internship, part of what I've been trying to do this summer is being a tourist in my own hometown. I've gone to a lot of restaurants. I've been going to plant stores in SF and the Japanese Tea Garden. Nothing too intense or anything, but just familiarizing myself with the city.
Tell us a bit more about your internship and what you've been doing.
First, I'm glad that I found this internship. It honestly helped me feel more settled and like I needed to be here in the Bay Area so that this could work out.
So, most of what I do is write summaries on congressional hearings. It's not what I expected to do, but I really enjoy it. I find it so interesting. And a lot of policy analyst roles that I'm applying to have similar job descriptions. One thing that I've noticed is that because I don't have experience on Capitol Hill, sometimes I have to do a lot more research when I'm writing these summaries. So, I think if this was something that I wanted to continue doing, in whatever capacity, I would want to have more experience in D.C. or more intersecting experience with the Hill.
I also write read-aheads or backgrounders for [SF Fed] President Mary Daly. Whenever she has a meeting with a member of Congress or maybe someone from another central bank or another public figure, I prepare bios and important information for her to know.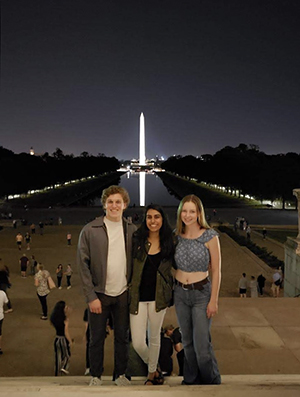 What's the remote aspect of the internship been like for you?
I will say that my experience at the Federal Reserve has been so, so positive. I think the internship program as a whole does a really good job of making sure that people are engaged, that they do have opportunities to network with not only other interns but also with people who work at the Fed.
It's definitely a little lonely, if I'm being honest, but there's so many opportunities to meet people. I think given the remote posture, this is the best possible way for this to turn out.
How else has the pandemic impacted you?
My family is very involved with our mosque. It was built around 2013, and my parents were a part of the group of people who were helping it form. We have always felt so connected; we attend Friday prayer every week, and I have been a student and a teacher at the Sunday School. The time where we are most present at our mosque is during the month of Ramadan, where we fast for 30 days. Well, last year it was closed. That was so hard for us because we used to go every single night. We would pray. We would break our fast with our entire community. This was where we would interact with the UC Berkeley students. That was honestly such a heartbreaking experience, to not be able to go there.
I guess, in a way, it was nice, because my family got to spend a lot of time together. But we've always done this for as long as we can remember, so I think all of us had a part of our heart missing that month.
This year the mosque was open, but only for a limited amount of time with limited people. It wasn't as bad as last year, but it's such a huge part of so many people's lives, so it's hard for that to be missing.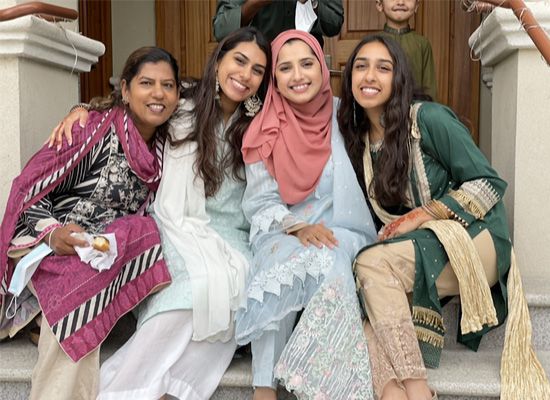 Can you speak more about what having community means to you?
I didn't really realize how important that sense of community was until I went to college. Because when you're just living through it, it's just normal. For me—I wear my identity so proudly. I think there was a time in my life where I didn't, especially in middle school, early high school. I wanted to assimilate and just avoid any form of bullying or racism or discrimination. And it's Berkeley, so it's the most accepting and liberal community that you could imagine.
Being part of the mosque helped me see that my identity was not something that I needed to change to protect myself. It's just, this is who I am. I am proud of who I am. And the only way I was able to learn that was by seeing all of these mentors, seeing this community being proud of who they are and constantly celebrating. I think that's why it's so hard to not feel a sense of community at my mosque during Ramadan and Eid, because that's when we celebrate our Muslim and ethnic identities. It's so hard when we can't do that.
Being your authentic self is one of goals the SF Fed has for people who work here. Have you felt able to do that?
I have a lot of very strong beliefs, and a lot of them are based on my identity and my upbringing. And I was actually worried that because the Fed is nonpartisan, maybe that would be an issue. But I don't even think it is. Again, they're not political for me—this is just my authentic self and I think people respect that.
How have you maintained a sense of community during the pandemic?
I've been really lucky to have spent quarantine with my family. My siblings and I learned a few Pakistani recipes from my parents and that was a great bonding experience. I also had a few friends from high school living nearby and we were able to go on walks and hikes throughout the pandemic, and it was nice to strengthen and revisit those high school friendships.
Throughout the internship I was able to connect with some of the interns in person. This internship served as a shared experience for us, and I knew I always had a friend to reach out to here at the Fed!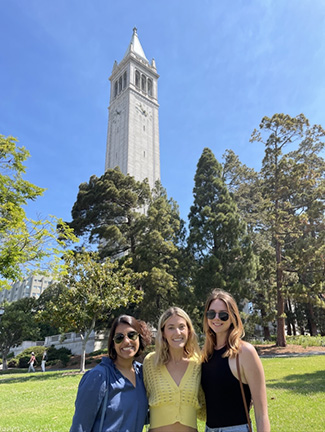 San Francisco Fed interns participate in a paid summer internship program that supports key business functions within the organization. Applications for Summer 2022 are now open through November 5.