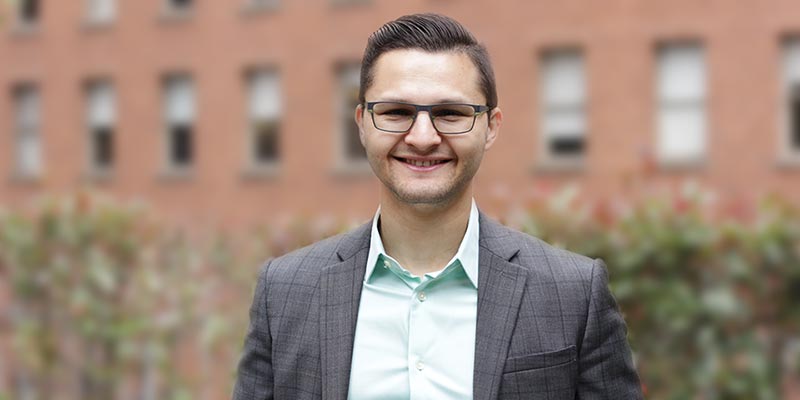 Gary Longoria
---
How a High School Yo-Yo Star Became an IT Business Analyst and Scrum Master at the San Francisco Fed
Gary Longoria is famous. Within the San Francisco Fed, as an intern who worked his way to business analyst, winning employee awards for his IT and management skills. Outside the Fed, for creating yo-yo tricks like Seasick and Pop 'n' Fresh as a national-level competitor in the late 1990s and early 2000s.
Longoria is a lead business analyst and certified Scrum Master for Information and Technology Services at the Federal Reserve Bank of San Francisco. He credits a yo-yo career for helping him to identify professional strengths.
Like top athletes in other sports, Longoria enjoyed corporate sponsorship and went on tours, demonstrating his skills to kids in other states. You can still see his work in hundreds of YouTube videos.
"Today, I'm always willing to volunteer or present something in front of a group. Public presentation skills I honed in my early teens helped me in college and into my professional life," Longoria says.
The other major influences on Longoria's career path were his hardworking maternal grandparents—and a strong aversion to personal debt.
Longoria grew up in Alameda, California, surrounded by family, living with his grandparents, parents, brother, and sister.
"My sister always tells me that I'm the new Grandpa. I get a lot of my cautiousness, my analytic ability, and my drive from him," Longoria shares.
His grandfather spent his entire career in the military, serving in World War II and after. While stationed in Cuba, he met a local girl who became Longoria's grandmother. The couple started their family in Texas and eventually settled in Alameda.
"I think I get my outgoing personality from my Grandma," who took the bus to San Francisco every day to work as a housekeeper at San Francisco's Sir Francis Drake Hotel, Longoria says.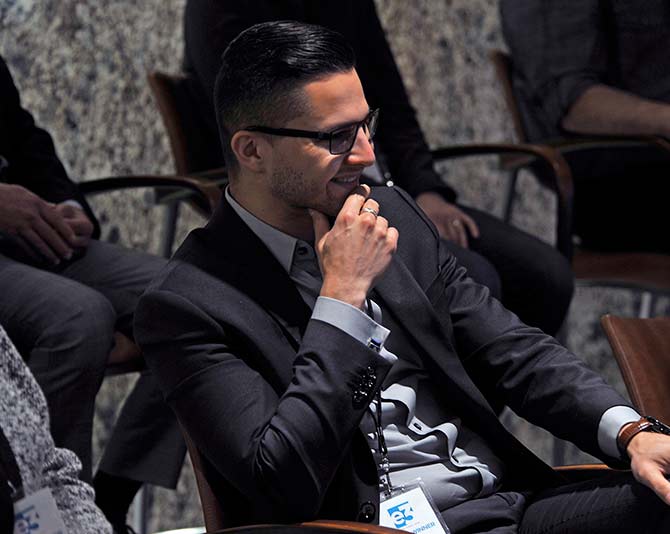 Like his grandparents and parents, Longoria knew he had to work hard and make his own opportunities.
After high school, Longoria took a step back from yo-yo competition to focus on community college. Having watched his sister take on considerable student loan debt for a law degree, he knew he wanted a different path for himself.
"I've never been comfortable with any kind of debt," Longoria explains.
He took on a full course load while working two part-time jobs, one in retail and the other as a barista. But he wasn't sure what to study and didn't feel strongly committed to school.
When an opportunity came up for a fulltime job with a service workers union, he dropped out to take it. It was the same union his grandmother had belonged to.
Longoria grew up speaking Spanish at home. The union had a lot of Spanish-speaking members and needed a clerk who was fluent.
"I really liked being able to work with people there, and speak Spanish, and think in both English and Spanish," Longoria recalls.
At the same time, he began to develop a few information technology skills, like analyzing data using Excel and running database queries.
After more than a year, the job was no longer a challenge. Longoria again started to consider what he wanted in a career.
"I knew if I wanted to do more, I needed to go back to school and finish," he says.
Longoria stayed at the job for another year and a half, still living at home, which provided him the opportunity to plan and save up money before making his move.
Having spent a few years in the working world, Longoria now knew what he wanted to study: business and IT. He completed core courses in community college and moved onto a program at San Francisco State University, finishing his bachelor's degree with less than $10,000 in debt.
Just as he was wrapping up school, Longoria heard from a former coworker from his retail days. The San Francisco Fed was looking for interns. Longoria was interested, but there was just one hitch: the application deadline was the next day. It was time for Longoria to draw upon the ability to stay calm under pressure, another talent he'd forged at yo-yo competitions.
"I put my resume together and submitted my application," Longoria says.
The Fed's internship program gets thousands of applicants, so when he was selected, Longoria thanked his good fortune. He loved the work, which was helping Financial Institution Supervision and Credit with IT projects.
He could tell right away that he would love to have a career at the Fed, but the internship didn't come with a promise of long-term work. So Longoria put his people skills into high gear.
"I really networked," he recalls. "I had lunch with different people every day."
He also let his internship mentor know that he was interested in staying. His mentor made a lot of introductions, but in the end, he hired Longoria himself for a position in cash application development.
He also encouraged Longoria to join the internship counsel as an internship coordinator, a position Longoria held for five years.
"I got a lot of value out of the internship program, so I wanted to give back," Longoria says.
Being the coordinator also helped Longoria develop his leadership and teamwork skills.
Longoria is still on the same team, but he's moved up to lead business analyst. He loves the work.
"It utilizes the technology and people skills I have really well. I work with a lot of business lines in different ways," he says.
Although his path from teen yo-yo star, through college and into the working world has never been straight or conventional, it's a path that worked for Longoria. He's happy in his career and even finds time to judge a yo-yo competition now and then.