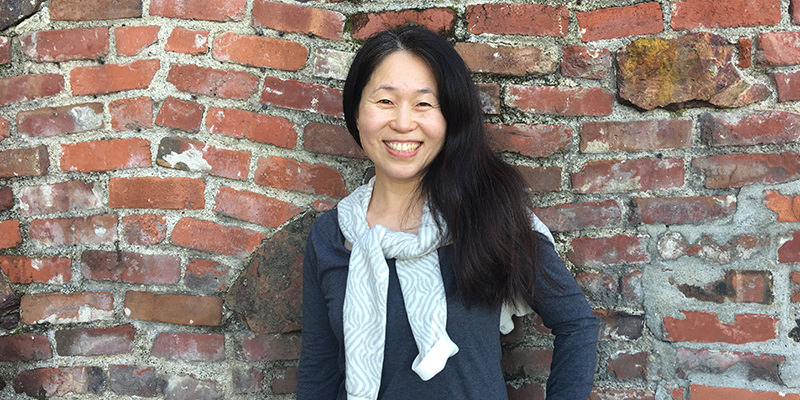 Min Wang
---
Inspiring Leadership Rooted in Asian Culture and Tradition
She wouldn't call herself one, but Min Wang is a dancer.
She's loved dancing since childhood: traditional Chinese dance and Indian and Latin.
So when the opportunity came to dance in a Lunar New Year celebration put on by the San Francisco Fed's Asian-focused Employee Resource Group, InspirAsian, she was enthusiastic.
"Chinese music for me, it's special," says Min, who was born in China. "It liberates me. It really can relax me."
That was five years ago. Now Min, who's in business relationship management at the San Francisco Federal Reserve Bank, is co-chair of InspirAsian, helping create opportunities for other Asians from various backgrounds to showcase their own cultures, traditions, and passions.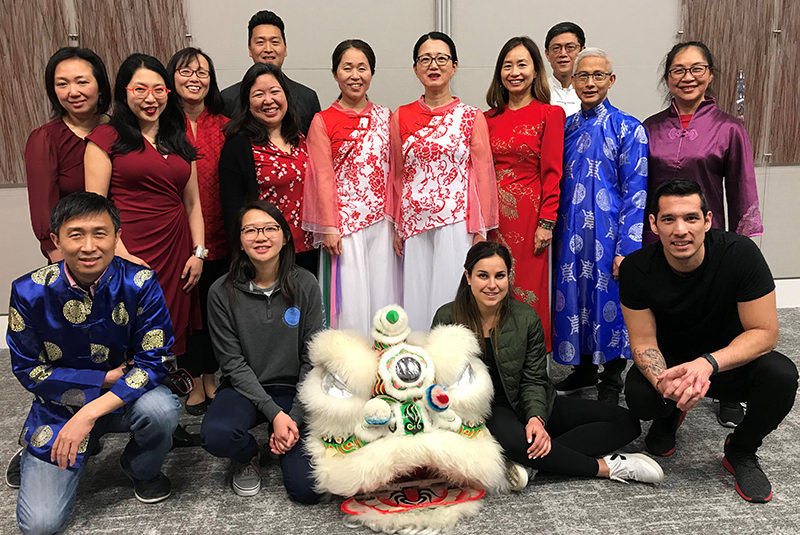 Career, culture, and community
InspirAsian was formed in 2013 (it was originally called Chinese Culture and Language Group), and was primarily composed of and focused on Chinese employees. But employees from other Asian ethnic groups became interested, and the group grew to include members with roots in Vietnam, South Korea, and other countries. There are now about 150 members, with chapters in San Francisco and Los Angeles.
The group's mission is to promote career, culture, and community for Asian American employees and their allies. Activities center around the Lunar New Year in late January or early February, and Asian Pacific Islander American History Month in May.
The Lunar New Year, which marks the end of winter, is one of the ERG's most important holidays. InspirAsian typically celebrates with events such as Chinese opera, kung fu performances, and panel discussions and demonstrations about how countries like Tibet, South Korea, and Vietnam ring in the new year. And, of course, there's food! People bring their favorite dishes, from noodles to sweet bean-filled rice cakes to passion fruit.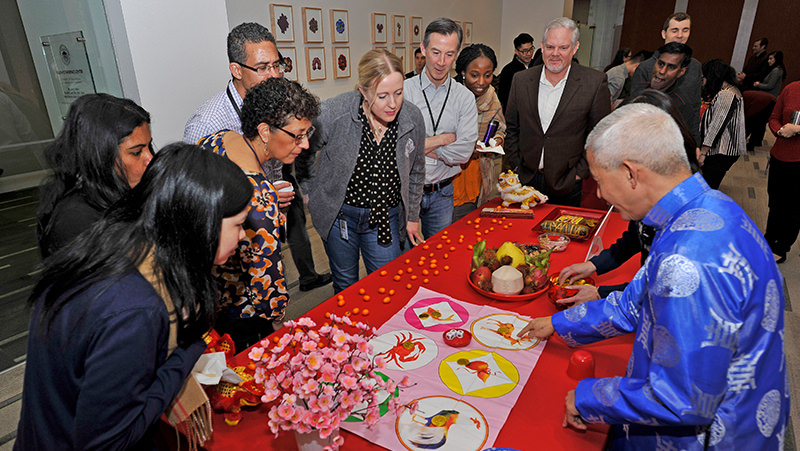 Overcoming stereotypes
One stereotype of Asian Americans is that they're introverted and soft-spoken. A workshop last year focused on cultural reasons some Asian Americans may be less inclined to speak up and gave participants a chance to make themselves heard with exercises like extemporaneous speaking.
"I feel like I'm more willing to take on things that I wouldn't typically do," says Min, who started at the San Francisco Federal Reserve Bank as a software engineer 15 years ago.
For example: this interview. Before joining InspirAsian and becoming a group leader, she might not have wanted to participate in an interview.
"As a person whose second language is English, it can be sometimes difficult to figure out how to precisely choose my words and to express myself clearly," she says.
In the past, if someone had asked for an interview Min might "pass it on to a co-worker," she says. "But now I feel like I'm more willing to take on things that are not the most comfortable."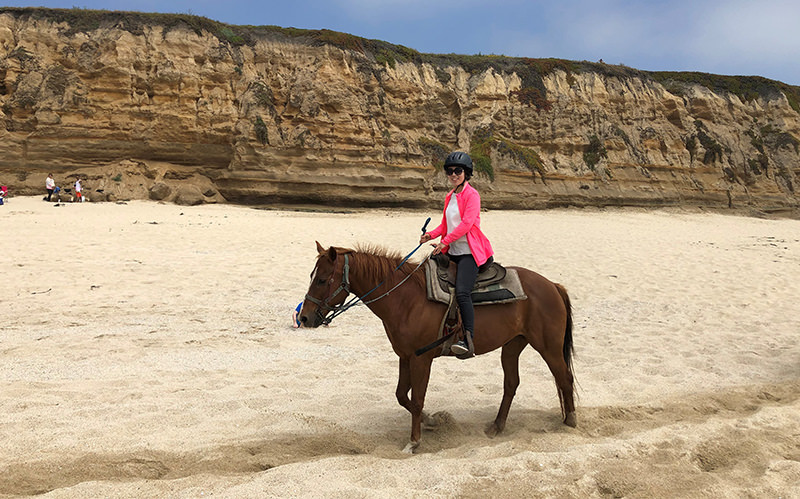 Min hopes her example inspires co-workers to also join InspirAsian.
"I like to encourage them to be more involved," she says. "Not just to focus on their daily work and deliverables."
In fact, Min's been on her own journey of self-discovery since joining the group. It doesn't all have to do with excelling at work.
"The things I've been working on – being more vocal, being more confident as a leader – isn't just about helping me at work," she says. "It makes a difference with my family and my kids. For example, I can listen better. I can apologize with more confidence. I know I'm not perfect, and that's fine. We're human. We're here to improve."
Facing the future
Addressing anti-Asian sentiment weights heavy on the minds of InspirAsian members and their families during the coronavirus pandemic.
"It's a difficult time for everyone," Min says.
InspirAsian has reached out to its members to offer support and to create a discussion surrounding the pandemic and the impacts on the Asian community. It's an outlet for employees to speak about their worries and experiences.
Brittanie Phou, a financial analyst at the Bank, recently wrote a piece about her parents, essential workers running a convenience store in California.
"It's a really hard time. People have been harassed," says Min. "They feel like they're being targeted, and have extra stress. It's tough."
The pandemic also affected the ERG's plans for the future and for this year's Asian and Pacific Islander American History Month celebration. Min had hoped the group would become more active in volunteer activities, like tutoring immigrants and serving lunch to the elderly in San Francisco's Japantown. Ultimately though, she's hopeful about the future, especially with the way InspirAsian has been able to adjust and continue their mentor/mentee program, lunch talks, and partnerships with other organizations virtually.
"I believe that all the ERGs are gaining more and more momentum. More people are willing to participate and join," she says. "This year we've had to pivot on several things, but in the long run I see people's passion and involvement. I am optimistic."