Charlie Mike
---
New Employee Resource Group Helps Veterans 'Continue Mission'
When Don Perkins started as a police officer at the San Francisco Fed's Seattle branch, it seemed everyone outranked him. As he had been trained in his six years in the Army, Perkins was careful to respect the chain of command, bringing questions or ideas only to his direct manager, never the Captain, much less the Chief.
Now that he serves as Police Chief for both the Seattle and Salt Lake City branches, Don makes sure that his new recruits—many of whom share his military background—don't limit themselves in that way.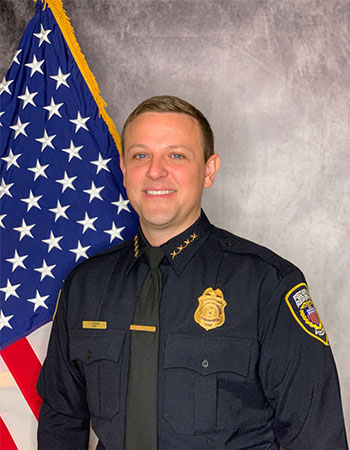 "I like people coming into my office and calling me by my first name. I want them to feel: The chief is somebody who cares about me as a person." In his 13 years in Federal Reserve Police Services, Don has, on an informal basis, helped many fellow vets make that cultural transition from strict military hierarchy. He's also helped—and received help—navigating other common veteran challenges, from the high divorce rate to the intricacies of Veterans Administration medical care and loans.
Now, he wants to formalize the way vets help vets at the SF Fed, along with inviting veteran allies to learn more about the issues former members of the military face. Those are some of the reasons Don teamed with Kevin Luke, Director of Statistics and Reserves (STAR) Operations, to form the employee resource group (ERG) for veterans.
Virtual reality spy?
Kevin had his own culture shock moment when, after four years in the Navy and many more working for Navy contractors with a military-like culture, he joined the San Francisco Fed in 2009, performing information security work.
"In the Navy, you sign off on your emails with 'Respectfully,' or 'Very respectfully,' depending on who you're talking to. There's an abbreviation for it: VRSPY," Kevin recalls. After he sent off his first few emails at the Fed, some of his bosses had a question for him: "What's a VR SPY?" While they both had to change in small ways to adapt to a corporate workplace, Don and Kevin value the experience and abilities they gained in the military.
For instance, Kevin gained a fundamental understanding of how computer systems work while keeping radio equipment and networked servers and workstations up and running during long tours at sea in the 1990s—without the internet.
"You couldn't just Google something. You had to really try to figure out what was going on and get it to work right again," he says. Don bases his management style on an important Army concept: Be a servant leader.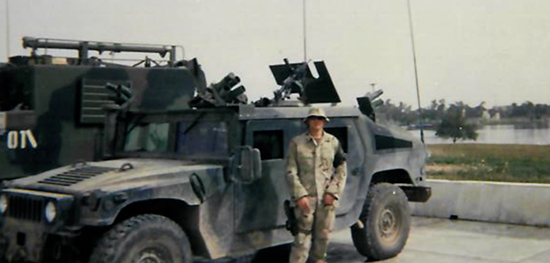 "One thing that the Army really hits hard on is taking care of your troops," Don says. He credits this approach with helping him move from an entry-rank police officer to the leader of a team of 50 in just over a decade. "It's collective success and trying to make everybody successful, not just an individual person. I've seen some really good results with that type of leadership."
Vets helping vets—and the community
Both Don and Kevin are grateful that they landed on their feet after their service and were able to benefit from it in myriad ways. For Kevin, the technical skills and connections he made while enlisted led to a lifelong IT and information security career. Don especially appreciates the GI Bill® (an education benefit provided to military veterans), which, paired with the Fed's tuition assistance program, enabled him to earn both a bachelor's degree and a Master of Public Administration while working.
"These combined benefits resulted in both degrees being completed with zero money out of pocket," Don said.
Kevin also benefited from the GI Bill®. "Like Don, it paid for my entire BS in Information Technology and part of my MBA, which was certainly a perk of serving," he says.
Besides keeping veterans aware of the benefits available to them, Don and Kevin envision the new ERG as harnessing powerful forces they recognize both in their fellow veterans and SF Fed coworkers: a sense of mission and the spirit of service. In fact, they decided to name the ERG Charlie Mike, military phonetic alphabet for CM: "Continue Mission."
"Everyone's working towards a mission at the Fed, which is the part that I think appeals to veterans. A lot of people joined the military out of a sense of service," Kevin said. "That's a tradition that we want to continue with this ERG. So we're looking at ways to be of further service as a veteran and veteran ally community. "Opportunities for the ERG to draw fellow employees into service projects could be, for instance, working with military-adjacent nonprofits to do volunteer work helping the general public or specifically the military community.
Don, who has volunteered in homeless counts in Seattle, likes the idea of "finding volunteer opportunities to help out some veterans who maybe didn't land on their feet."
Created amidst challenges
The Veterans ERG was created through remote collaboration with the backdrop of the COVID-19 pandemic and the disruption that's brought to Kevin's and Don's work and home lives. They're proud to have been able to pull it together despite the challenges of 2020, and look forward to welcoming fellow SF Fed employees, whether they have a military background, family or friends in the military, or are just curious.
"When Navy ships are commissioned, the first crew members are called 'plankowners,'" Kevin says. "There is a lot of pride in being a plankowner, and I feel that same pride in being part of the initial veterans ERG. Organizing and chartering the group, building a leadership team, and ensuring we are lining up speakers and events that best serve our veteran and veteran ally community is a lot of work. But the benefits of creating this inclusive community and making it available here at the Bank far outweighs our efforts."