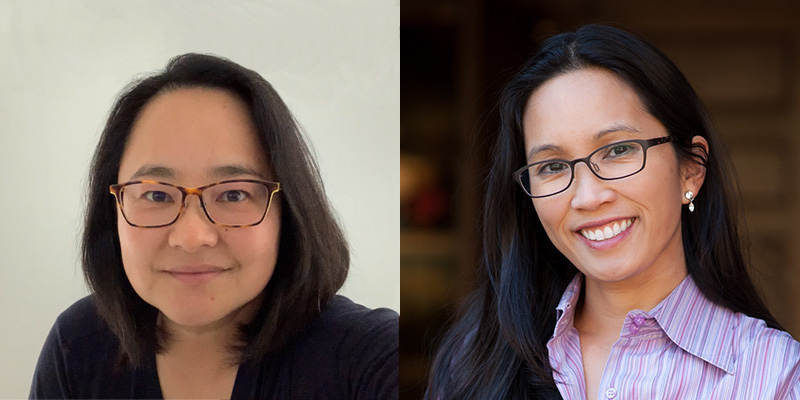 Marica Chen and Stephanie Salazar
---
Parenting is Essential Work
It's one thing to work eight hours a day. It's another to combine an eight-hour workday with 13 hours of childcare, which includes four hours of school-teaching, about two hours of cooking, and cleaning up more messes than you care to count.
This was 2020 (and the start of 2021) where a parent's work from home never seems to end.
"Home-schooling is hard work," says Marica Chen. "Most of my daughter's online classes last about 20 minutes, during which my daughter may or may not follow along. I pick up the slack by helping her through her 'independent learning time'—and then I go back to work."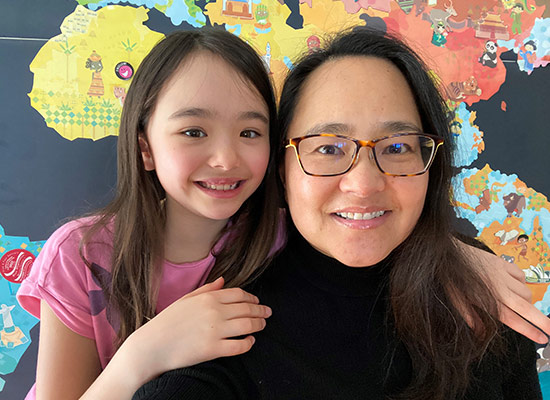 One thing that helps Marica get through her day? Knowing that the SF Fed knows her predicament as a parent—and supports her.
"At the start of the pandemic, when [SF Fed President] Mary Daly said, 'Parenting is essential work,' she set the tone for the whole Fed," says Marica. "The messages from the SF Fed to working parents are: Take care of yourself. Flex for your day. Create routines that work for you. Meet with your manager and find ways to be a good worker and a good parent."
A place for parents
Marica Chen, a project manager in the department of Supervision + Credit, and Stephanie Salazar, a project lead in the Office of the Operating Committee Large Institution Supervision Coordinating Committee, co-lead the Parents employee resource group (ERG) at the SF Fed. In 2019, Marica and Stephanie stepped up as co-leads and have remained in the roles despite the added pressures of full-time parenting and working during the pandemic.
"We lead the ERG to make sure that caregivers at the SF Fed feel supported, have a voice, and that there is a forum at the Bank to advocate for those unique needs and interests," says Stephanie.
Marica and Stephanie say the Parents ERG does three things:
Provides a forum in which working parents can support each other.
Shares Fed resources to help parents.
Convenes talks on topics of interest to parents.
The Parents ERG researches and shares the benefits and the many resources the SF Fed offers, such as discounts on computers and software; discounts on tutoring, babysitting, and eldercare; and benefits like talk therapy and meditation apps like Calm.
Recent Parents ERG events have included professional coaches providing tips and tricks for self-care, and coach-led sessions on talking to children about race and racism.
Balancing parenthood and professional growth—in a pandemic
Keeping one's career moving while also being a parent and caregiver is a constant topic of discussion among parents at the SF Fed, says Stephanie. "During these pandemic times where the home is not only where we live, but also where we work and where our kids learn, the pressure has only intensified to figure out a way to do everything all at once."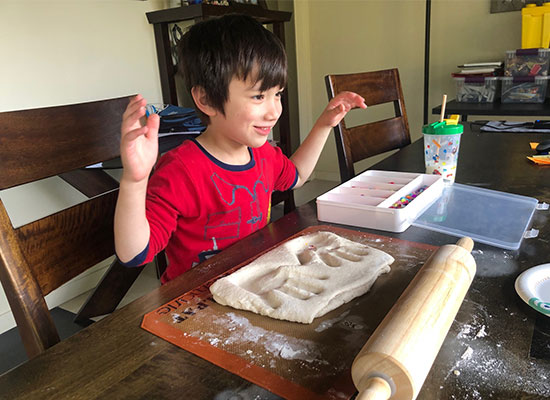 Stephanie knows. She and her son David spend every day in close quarters. In a day-in-the-life post on the Parents ERG blog, Stephanie wrote:
"Late afternoon. David's now on the floor surrounded by books, art supplies, and a swath of stickers. He takes to launching plastic balls at my head as I hunker down and try to answer emails. I'm feeling the duality of working hard while not accomplishing a lot of work. I'm also anxious that I might be failing as a parent. My inbox count is steadily ticking upward and David won't quit. The guilt and stress are coming on strong now."
Stephanie's words struck a chord. Parents from all over the SF Fed emailed her and told her that they, too, struggle to balance work and parenthood.
In these days of working from home, parents who work at the San Francisco Fed can help each other to cope, says Marica. And they should remember the strengths that parenting gives them.
"Parenthood has taught me merciless prioritization," says Marica. "What must be done right now? What will have to wait until another time? I've started saying 'no' to big things because there are only 24 hours in a day. I got a lot of practice saying 'no' with my daughter. Nice to have? A new Lego set. Must have? A regular bedtime!"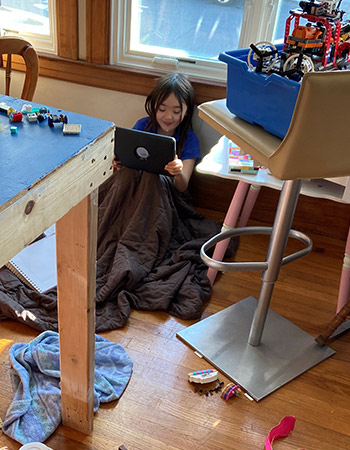 Marica continues: "Parenthood has also taught me how to collaborate and manage more effectively. At 11, my daughter has her own perspectives and opinions, and I respect her perspectives and opinions. So we both talk, and we both listen. At home, I build my parent-as-manager muscle. At work, I use that muscle as a project manager, listening to others' perspectives and building a consensus so that we make progress as a team."
Above all, parents should be kind to themselves, says Marica. "You really do need to put on your own mask before assisting others," she says. "If you pass out, then you can't help anyone."
A top employer for working parents
In addition to welcoming parents to the Bank and making them aware of the Fed resources available to them, Marica and Stephanie do a lot of listening.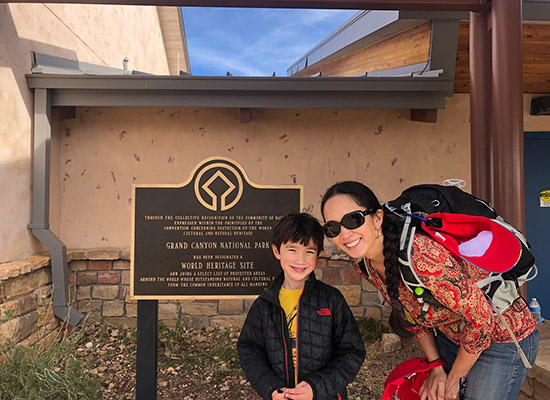 "We ask parents, 'What are you feeling? What do you need? How can we help?'" says Stephanie. "The Parents ERG gives working parents a collective voice as a business resource."
Last fall, the SF Fed was ranked in the top 10 best companies for working mothers and in the top 100 for working dads by Working Mother. Marica and Stephanie say that in these times of trouble, they are glad to have the Parents ERG at work—and they're glad to work at a place that has an ERG for parents.
"The Fed supports us," says Stephanie. "We're in this together, and in it for the long haul."