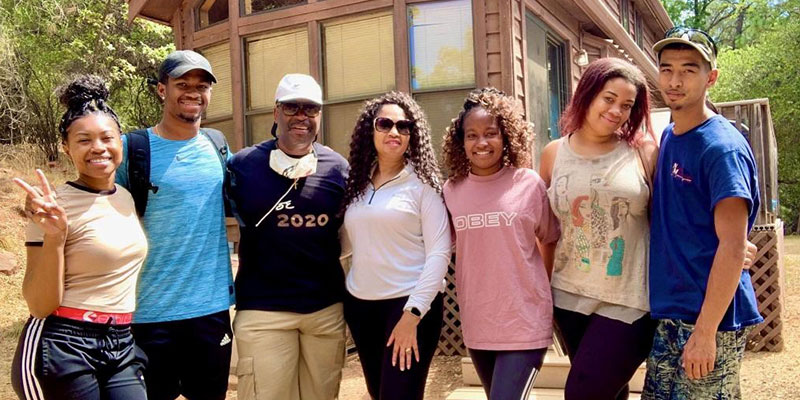 Michelle Harris
---
Inspired to Inspire and Keep Paving the Way
In honor of Black History Month and Women's History Month, Sourcing Specialist Michelle Harris shares her childhood memories of celebrating with her family, as well as the inspirational women who helped pave the way for her.
When I was a little girl at home with my family in San Francisco, my mother and father made a huge deal out of Black History Month. We celebrated each day remembering our rich and exciting history.
I remember walking in the kitchen and smelling the sweet aroma from my mother's kitchen as we celebrated with food, music, and history lessons—the smell of fried chicken, catfish, yams, greens, mac 'n' cheese, dressing, and homemade dinner rolls. The desserts were always magical and amazing! Sweet potato pie, lemon-lime soda cake, banana pudding, lemon, and triple layer chocolate cake. My mother and grandmother baked from their hearts, and I could feel their love through the delicious food. I'm not sure how they created all that wonderful food without being exhausted, but they did it with smiles and hugs. We ate, danced, and enjoyed each other.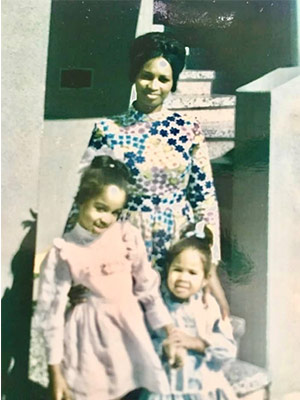 My mother always remembered to give us our history lessons, which were so inspiring and motivating. As a little girl I looked up at my mother with innocent eyes full of hopes and dreams and feeling so empowered like I could inspire to be anything if I worked hard enough! These wonderful memories will follow me forever.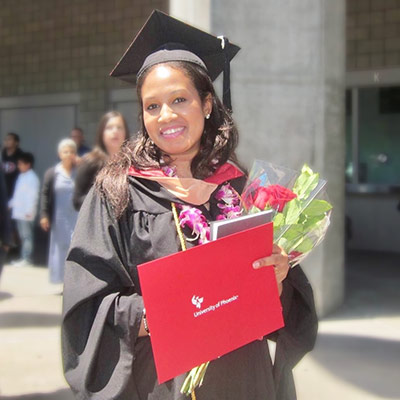 I call myself a life-long learner, so I continue in hopes of inspiring others. I remember my graduation speech after obtaining my master's degree—all while raising four small children, even a set of twins. My friend stood up and said I inspired her to return to school. I will never forget that day because it was such a rewarding feeling to know I motivated a friend to follow her dream.
Here are some of the powerful African American women who taught me that hard work pays off. These powerful women have inspired and motivated me during my journey to pursue my dream job.
Bessie Coleman
Bessie Coleman was the first African American women to hold an international pilot's license. She did so during a time when African Americans, Native Americans, and women had no flight training opportunities in the United States. She's known for saying, "The air is the only place free from prejudice." Also called "Queen Bess" and "Brave Bessie," she was a high-profile stunt pilot who flew in dangerous air shows in the United States. She was an inspiration of bravery, strength, and brilliance. Learning about her encouraged me to always push forward and never give up.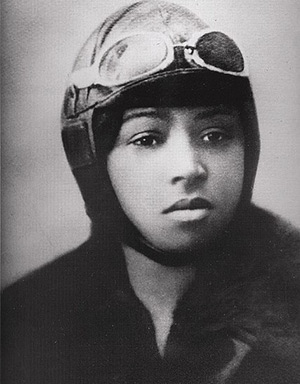 Dr. Mae Carol Jemison
In 1992, Dr. Mae Carol Jemison was the first African American woman astronaut to travel into space aboard the Space Shuttle Endeavor. She was a doctor for the Peace Corps in Liberia and Sierra Leone, and worked as a general practitioner before she applied to NASA. Later, with her brother and sister, she formed the Dorothy Jemison Foundation for Excellence—a nonprofit educational foundation—in honor of their late mother. Dr. Jemison also wrote books for children and was on television shows, including an episode of "Star Trek: The next Generation." Dr. Jemison has been inducted into the National Women's Hall of Fame and the International Space Hall of Fame. She inspired me to continue my education and always try to learn more and aspire to be the best I could be.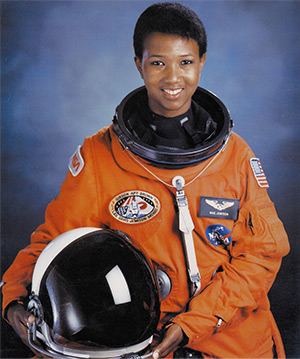 Vice President Kamala Harris
Kamala Harris is a brilliant, talented attorney, who worked tirelessly to become the United States' first female African American vice president. She was the second African American woman and first South Asian American to serve in the United States Senate. She is very special and dear to me because my mother was selected to speak at one of her events years ago to help advocate for homeowners in the Los Angeles area. My mother still talks about their many conversations. My mother said Vice President Harris is kind and has a passion for helping others. Before my mother's big speech, Vice President Harris greeted her with a huge hug and helped motivate her to give an inspiring speech. I remember smiling from ear to ear as I looked around and noticed how my mother's words encouraged and motivated a large crowd. At that moment I said to myself, "One day I will give back and help others."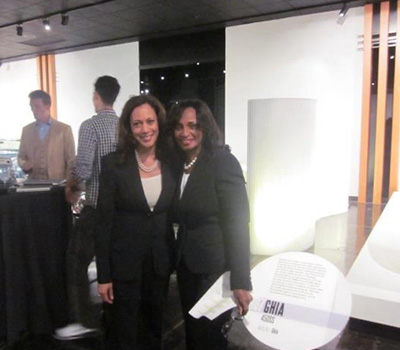 Marian Anderson
Marian Anderson was the first African American woman to perform at the Metropolitan Opera House. In addition to giving concerts all over the world, she participated in the Civil Rights Movement, singing and marching on Washington D.C. for jobs and freedom. She received numerous awards and honors for her amazing talent and leadership. In 1939, after initially being refused by the Daughters of the American Revolution, she performed on The Lincoln Memorial Steps and sang before an integrated crowd of 75,000 people with millions listening. This resonated with me as a child because my mother was also a trained opera singer and pianist.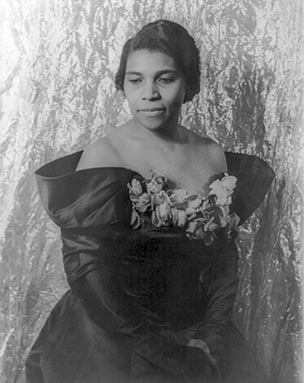 Melvina Bogan
My mother studied and majored in music at San Francisco State University. I remember as a child waking up to music, especially on Sunday mornings, when my mother would sing opera while making our breakfast. My sister and I sang in the church choir while my mother played the piano and trained us to lead songs in the church choir. We enjoyed every minute of it! Singing is like food for the soul and healing to the spirit. We are a musical family, always singing and playing instruments—my mother on piano, father on saxophone, and my sister and I singing.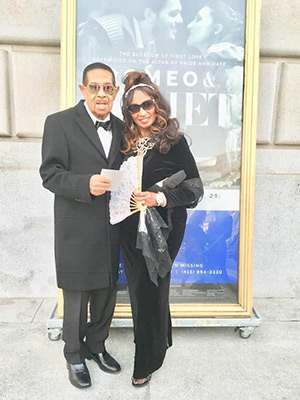 The music lessons continued until one day my mother asked us if we wanted to audition for a TV show called "Just Kidding." We were excited and nervous, too, but we auditioned and got the job to perform every Saturday! This was exciting but was a lot of hard work for a young child. The training, dedication, and numerous Black History lessons from my mother inspired and motivated us to keep going and to give outstanding performances each time we were in front of the camera.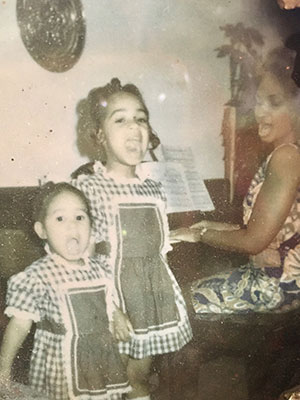 There are so many talented African American leaders who continue to influence and inspire me every day. They paved the way for me and for others to dream. To learn. To speak out. To have innovative ideas. To be heard. It makes me proud to be an African American woman and to continue this legacy for future generations.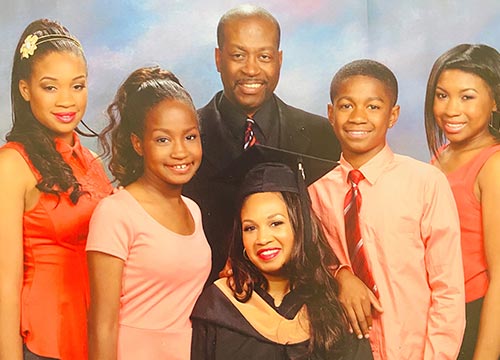 A big thank-you to Mosaic, the San Francisco Fed's African-American employee resource group, and to the SF Fed's Women's Professional Network for providing inspiration for this piece.