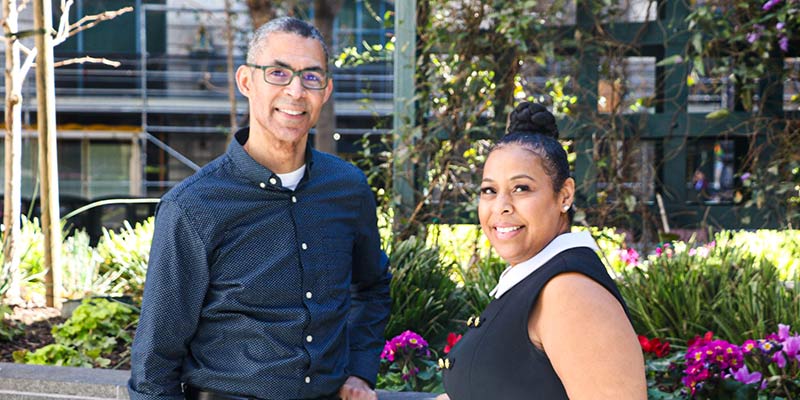 Mosaic
---
Creating Space for Black Leadership at the SF Fed
During Black History Month last year, Jacques Hebert wrote an article about his family's participation in America's Great Migration. Over the course of the 20th century, six million African Americans left the rural south to escape oppressive Jim Crow laws and find new opportunities. 
Jacques' deeply personal story—which also recounts his father's rise as an attorney, despite racism and death threats—was published through Mosaic, the SF Fed's African American employee resource group. The group was formed in 2016 as a resource for the 100 or so Black SF Fed employees to connect with each other, offer support and mentorship, and educate their colleagues about Black history and culture. 
"I think it was groundbreaking for stories of that depth and honesty to be shared with the public through the SF Fed," says Jacques. 
Jacques is a co-chair of Mosaic along with Charlene Sherman. For the two IT business relationship managers, the group is a way to build community within the Bank, as well as to address some of the challenges Black people continue to face in society and in the workplace.
Mosaic, a pattern for change
Over the last three years, Mosaic has put on a variety of events celebrating Black history and achievement. In one, an expert on African American music spoke about the African lineage of music such as rock and roll and jazz. Mosaic also worked on an initiative to publish articles about SF Fed employee's lives—such as the stories Jacques and two other Black employees wrote about their experiences of migration.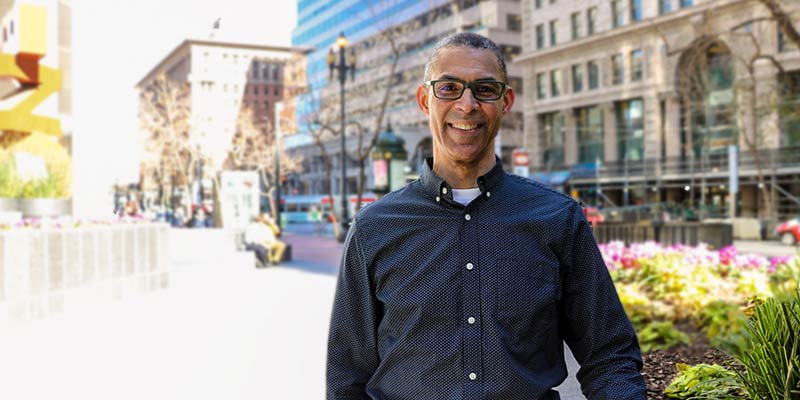 "Most people learn about African American culture from what they read in school or see on TV or the Internet," says Jacques, who has worked at the SF Fed for over a decade. "We provide a way for people to actually hear from fellow employees that, 'This is who we are, and these are some things we feel are important about our identities and experiences as African Americans."
In addition, Mosaic has made an effort to facilitate more difficult conversations. Mary Daly, the Bank's current president who was the executive vice president and director of Economic Research at the time, led a panel discussion in 2018 that spotlighted the wage gap between Black and white earners.
Carving new leadership pathways
Charlene says that one of the reasons she joined Mosaic is to contribute to ongoing efforts to support professional development and growth opportunities for African American employees. In many industries, including banking, Black people often encounter obstacles to career advancement opportunities and barriers to higher-level leadership roles.
"It's not for a lack of talent, awareness, or trying," says Charlene, who joined the SF Fed three years ago. At her former place of employment she led the Diversity and Inclusion employee resource group and was part of a Black Professionals Network. "It really helps to have senior leaders and executives champion the careers of Black employees."
Jacques agrees that the ability to help and champion others is part of what being a co-chair is all about.
"Being a co-chair gives you the opportunity to listen to and talk with many different people," he says. "I hear from different African American employees, other employees who have questions, and from other employee resource groups that want to collaborate."
Where identities intersect
Both Jacques and Charlene also see Mosaic as a grounds to prepare for future roles within the Bank.
"One of the things I aspire to is to grow and be recognized as a leader at the Bank," says Jacques. "As co-chair of Mosaic, I have access to resources and individuals to help me develop myself as a member of the Bank and a leader. It also enables me to function as a mentor for others."
Charlene, who is pursuing a doctorate in business with an emphasis on diversity and inclusion, hopes to step back into a people leader role after finishing her degree.
"My doctoral research looks at the barriers to and opportunities for career advancement. Specifically, the differences between men and women based on emotional intelligence, cultural intelligence, and psychological empowerment, and how that influences career success," she says. "This is a passion, and I hope to bring that perspective and knowledge with me as an advocate for professional growth and career progression."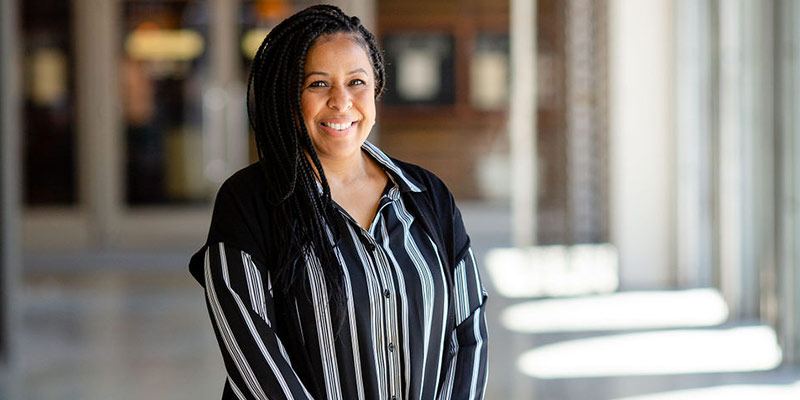 In addition to leading Mosaic, Charlene is a member and ally of other employee resource groups, such as the Women's Professional Network, for women; Indus, for people of South Asian descent; and Fed-Able, for people with disabilities.
"Understanding various cultures and identities is really important, as we are a very diverse organization. I want to engage with and learn from my colleagues here at the SF Fed," she says. 
Recently, Jacques and Charlene attended the SF Fed-sponsored employee resource group leadership summit, the first of its kind. Leaders from various groups and their executive sponsors had a chance to meet each other and discuss ways to collaborate.
"A lot of us are working for the same goals: more opportunities for networking, growth, development, volunteering," Charlene says. "Instead of working individually, we'll be able to partner together to drive some actionable solutions and to deliver more for our members collectively."