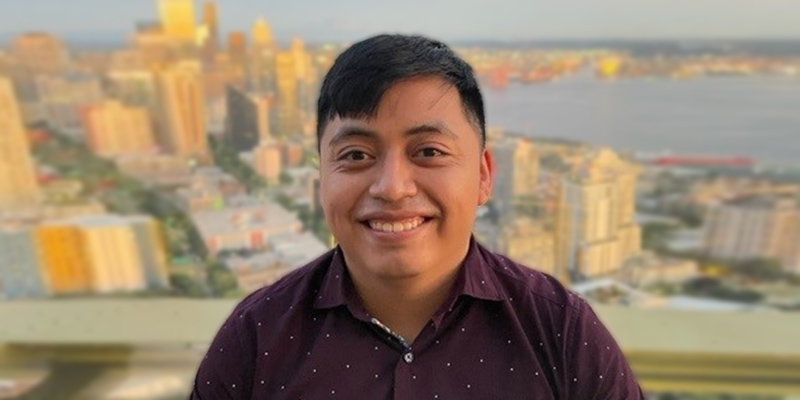 Richard Argueta-Xiloj
---
I am Different and It is Okay
In celebration of Hispanic Heritage Month, the SF Fed is sharing perspectives and family histories from members of Unidos, our Latino Employee Resource Group. Visit Latino Communities and the Economy for more information on how the San Francisco Fed is studying and sharing what we learn about the economic contributions of Latinos to the U.S.
Richard Argueta-Xiloj is a proud Californian who was born and raised in East Los Angeles. For anyone who is curious about Richard's Mayan roots, his family's Guatemalan heritage is embodied in his last name. Like many immigrants, his mother journeyed to America in search of better opportunities for her children. Her brother made the journey years earlier from their native town, Aldea Parraxchaj in San Bartolo, Totonicapan, Guatemala, paving the way for her immigration story in the 1990s.
Richard's mother and uncle were the first from their family to move to the United States, planting roots for their now ever-growing family here. Even though much of the family eventually moved to the U.S., Richard still seeks out his extended family in Guatemala to visit and connect with his identity through exposure to the Quiche (pronounced "kee-che") dialect spoken by his mother and relatives. He also enjoys the food and natural beauty of the country, especially during summer visits with his grandma, who lives "deep in the mountains. When we go to visit, we must take a small bus, then a truck down a dirt road. Once the road ends, we have to walk down a small trail to get to her home."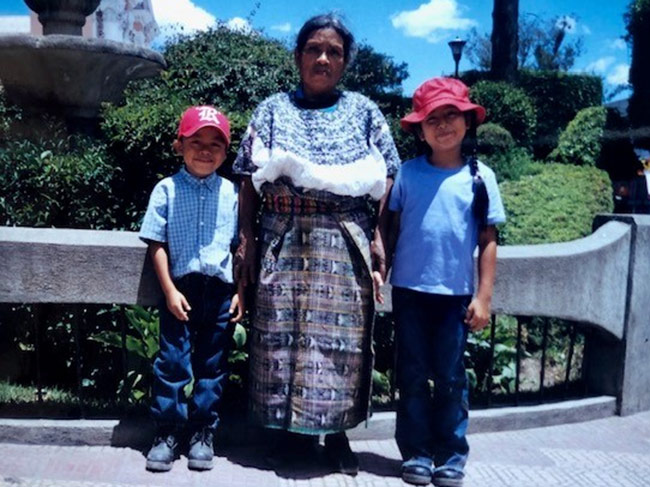 Being different is okay
While growing up, Richard remembers his mother working at a sweatshop with little or no support for child care. When he and his sister weren't in school, Richard recalls they would join her at the handbag/textile factory where she worked because she had no one to watch them. At times, the factory manager would give him and his sister small jobs to carry out in exchange for earning a bit of cash.
"My sister and I would spend Saturdays with my mom while she worked, trying not to disturb her yet entertaining ourselves the best we could. Being a single working mother was no easy task, but she always found ways to make ends meet."
Once in elementary school in East Los Angeles, Richard noticed that the largely Mexican community celebrated Cesar Chavez Day and other common Mexican holidays and cultural events. He remembers that he "appreciated going to those events and learning about the culture, but of course, I didn't completely connect." His friends and peers recognized that he was different, too. To Richard, this distinction between cultures was a great conversation starter, and referencing Guatemala gave him an opportunity to share his family's culture with them. When peers did put him down for being different, he did not let it get to him. He remembers thinking, "I am different and it is okay."
A sister's influence
Like many Latino first-generation college students, it took far more than good grades to get Richard set on his path to higher education. His mother, who only had a middle school education, lacked the knowledge to help him navigate the applications and financial aid forms or to provide the resources and planning required. Luckily, his older sister "paved the path for my family and me." She was the first to attend college, then guided Richard, his younger brother, and now, their younger cousins into higher education. Richard says he was "amazed at how she accomplished everything without much direct guidance except the full moral support of my parents."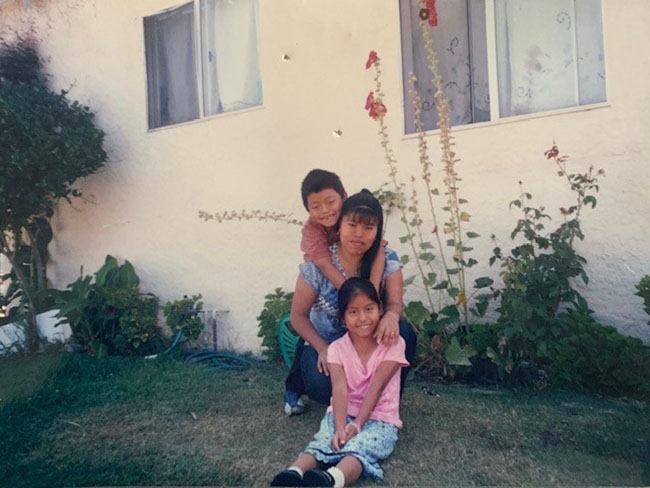 Paving the way like this is a testament to the family's strong support for one another. While Richard's mother always emphasized the value of education, attending college was unfamiliar territory for her—as it is for many first-generation students and their parents. Young Latinos face the added difficulty of crossing cultural barriers while taking on more adult roles, such as handling their parents' income statements and background documents.
Richard and his sister were no strangers to this concept, growing up helping adult relatives with communication and other tasks. So when Richard initially viewed attending college as a "side task," his mother supported him with the advice to "try it out" before coming to any conclusions.
From college to the Federal Reserve
While college seemed like a good option, Richard continued to weigh the realities of potential loans against the fact that he was unsure what he wanted to study or whether college was even the right choice for him. Adding pressure to his decision was his mother's Guatemalan family and friends who questioned her decision to allow her children to leave the house.
This cultural clash is not unique for Latinos who attend college. While there are many factors—including limited resources in high schools, financial constraints, and lifestyle trade-offs—cultural values can conflict with the path to higher education when there is unfamiliarity and changes to the family structure.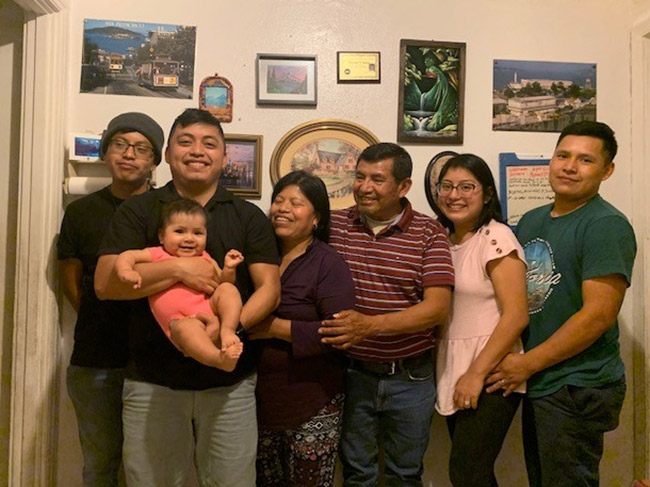 Ultimately, Richard's mother supported her kids having their own lives and moving away from home, and she did not allow the misgivings of others to influence her or her kids. As her children were trailblazers as first-generation college students, she supported them on their new paths.
Richard graduated from San Francisco State University with a degree in business while working full time as a cash handler at the SF Fed. Now a senior business analyst with the District Cash team, Richard describes joining the Fed as an opportunity to "continue my education and pursue a graduate degree in business," which he expects to complete in 2024.
Looking back on his upbringing and college journey, he is amused that it mostly came down to his mother "tricking him into" college. She set him on a path that she instinctually knew would help him see what she already saw: he was going to make the most of the opportunity.
As Richard works towards his next achievement, he feels "proud sitting in my classes, being the only Latino student in most of them, knowing that I am representing my culture." He is no doubt blazing a new path for the next generation of Argueta-Xiloj family in California.