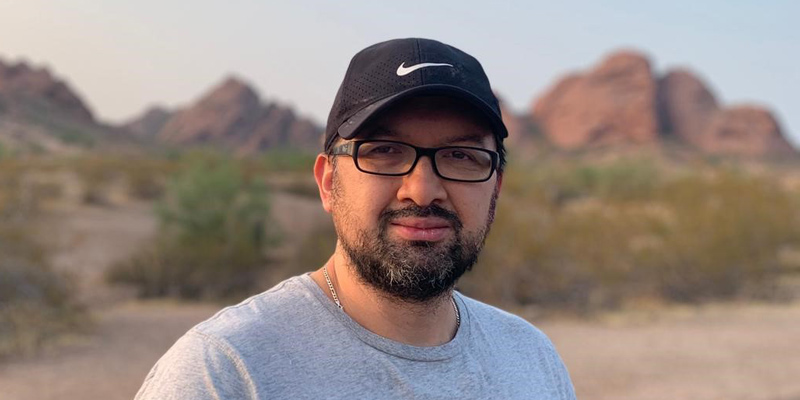 Selvyn Barrios
---
My Family's Immigrant Experience
In celebration of Hispanic Heritage Month, the SF Fed is sharing perspectives and family histories from members of Unidos, our Latino Employee Resource Group. Visit Latino Communities and the Economy for more information on how the San Francisco Fed is studying and sharing what we learn about the economic contributions of Latinos to the U.S.
In 1986, to address the issue of unauthorized immigration, the U.S. Congress implemented the Immigration Reform and Control Act (IRCA), providing a path to citizenship for established residents and expanding guestworker visa programs. As a result, 12.7 million long-term residents, most of them from Latin America, received legal permanent status. After years of living in the shadows, millions of people had the opportunity to lead normal lives and pursue their dreams. One of those was Selvyn Barrios, who works in FedCash Services and is based in Phoenix. His story begins in Guatemala.
My parents decided to immigrate to the U.S. to provide a better future for their children. They didn't have the opportunity to complete their education in Guatemala, and their dream was for their children to have that opportunity.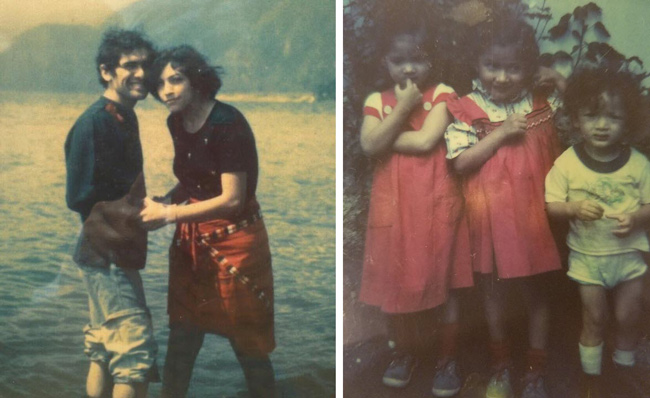 The day after my fifth birthday, we said goodbye to my grandparents, extended family, and what we knew as home. We traveled through all of Mexico with little to no sleep—moving from one bus to another and having very little money for food. We even came to the point where my parents questioned whether it was best to return to Guatemala. But we persevered, finally arriving in Phoenix, Arizona after a two-week journey.
Life in the U.S. was initially difficult for my parents because they hardly knew anyone, had to learn a new language, and worked several jobs while raising my sisters and me. My parents worked at several nursing homes and cleaned office buildings until my dad was able to get a full-time job that brought more financial stability.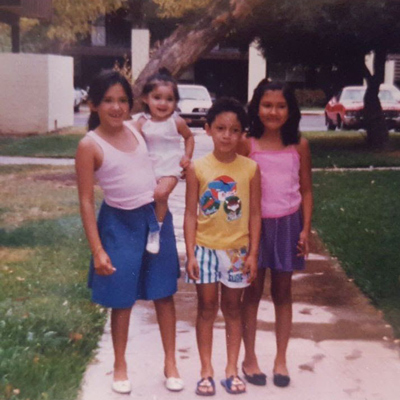 The fear of deportation was always present in every aspect of our lives, whether it was going to the store, school, or work. Being separated was not an option; if one of us would be deported, we would all return as a family.
Eventually, my dad was able to obtain his residency through the IRCA amnesty program of 1986. As a family, we felt overjoyed that this new opportunity would open doors to the American Dream. It made it possible for us to later obtain our citizenship, which made us feel like part of this country. Through the Family Unification Act (a part of IRCA), my mom, my sisters, and I were able to obtain full residency.
My parents worked hard to adapt to new cultural norms and traditions while preserving the ones from their native country. Traditions like meals and holidays keep our Guatemalan culture alive. For example, at Christmas we make tamales and set up a Nativity scene under the tree, with figurines of baby Jesus, Mary, and Joseph that were brought from Guatemala and have been in the family for years. The house is filled with the aroma of tamales cooked with a recipe passed down from our grandmothers. Guatemalan tamales, which are different from Mexican tamales, are made with masa and rice and mixed with lard, saffron, and salt. They are then cooked in plantain and mashan leaves tied with cibaque (fiber from a plant called cheche).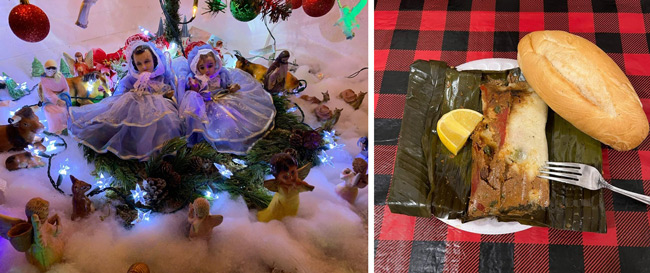 Throughout the year, my mom makes delicious traditional Guatemalan dishes, such as pepian, with roots in Mayan culture. Another tradition my family has preserved is listening to the traditional marimba music of Guatemala. Growing up, my dad would play marimba every Sunday morning during breakfast.
Living in the U.S., I have also been immersed in the Mexican community, and I have learned a lot about Nicaraguan traditions. We are all the same, yet so different within the Latino community—we learn from and share with each other.
One of my greatest strengths is my dedication to work. It's something that was instilled in me as a child that I still carry over in working at the SF Fed. Getting an education has been a high priority growing up. I joined the U.S. Army after high school and later attended Arizona State University, where I received a bachelor's degree in Spanish and history with an emphasis in Latin American studies. My two oldest sisters have master's degrees in education. My youngest sister has a bachelor's degree in criminal justice and criminology.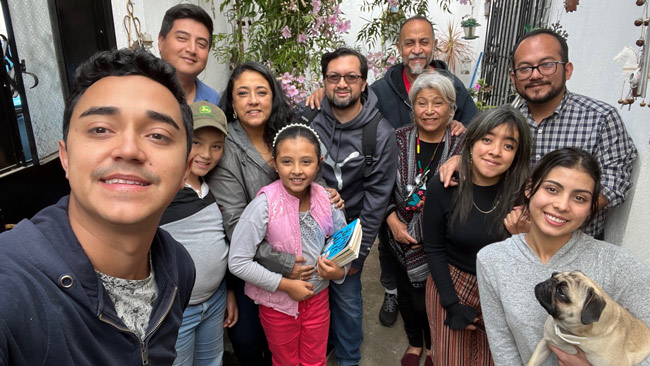 My parents taught me to not give up and to always reach for my goals in life. Their determination in paving the way to a better tomorrow and refusing to live in fear of not attaining citizenship has always amazed me. To this day, their strong will continues to show me what you can achieve when you follow your dreams.