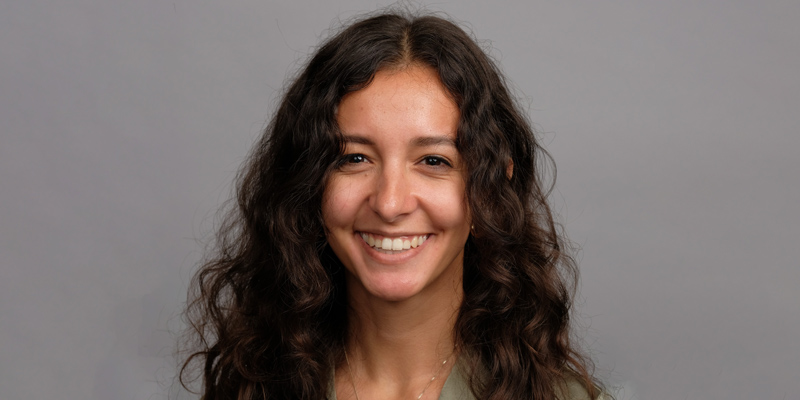 Vivienne Ayala
---
Life Lessons from a Mixed-Race American
In celebration of Hispanic Heritage Month, the SF Fed is sharing perspectives and family histories from members of Unidos, our Latino Employee Resource Group. Visit Latino Communities and the Economy for more information on how the San Francisco Fed is studying and sharing what we learn about the economic contributions of Latinos to the U.S.
I was born and raised in Los Angeles, in the exact same neighborhood my mom grew up in. We even went to the same middle and high schools, albeit decades apart. My dad, on the other hand, was born in the rural town of Tlasasalca in the Michoacan region of Mexico. Moving back and forth across the border as a kid meant he had a difficult education—a few years in Mexico, a few years in the U.S., even starting the school year in one country and finishing up the year in another. He eventually cut his education short after middle school to help support his family. When he was 16, my dad set out to move back to LA for the last time with his older brother, and the rest of the family followed a few years later.
With his decision to stay in the United States, my dad set the course for his future family. He would go on to meet and marry my mom while they were both working at the Cheesecake Factory. Together they raised my two sisters and me.
Growing up mixed
Growing up I knew I was mixed—I was half Mexican and half white—and for a while, I struggled to figure out how I identified with and related to my culture. Over the years we grew apart from some of our extended family, my dad only spoke a little Spanish to me, and I had few Latinx friends at school.
In the end, my relationship with my Mexican heritage and culture was mostly through my dad and his stories. My dad is an immigrant, and he struggled day in and day out to provide an incredible life for his family. He has shown me what can be accomplished even with English as a second language, even with a criminal record, even without a full education. His perseverance and perspective of the world is a unique and rich story of what it means to be Mexican in the United States. Coming to understand his life—the struggles, the inequality, and the determination for a better future—has shaped my story of what it means to be Mexican American. 
My path to the Fed
Through the stories and lessons learned from my father, I embarked on my own path in life. My parents worked hard to provide me with infinitely more opportunities than they were ever given, and my job was to reach farther, dream bigger, and work harder to make something out of that privilege. I think this is something a lot of children of immigrants feel—no matter where their family is from—because our parents endured so much to raise us here.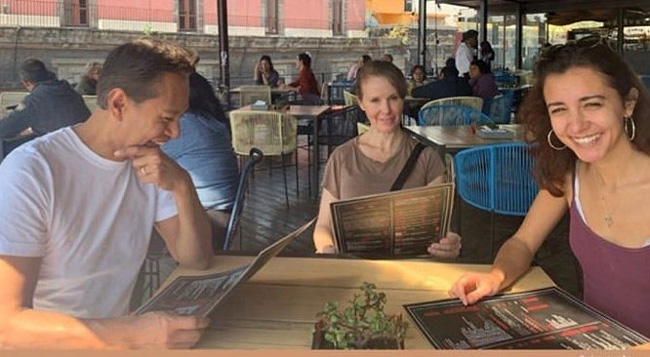 I used to think taking this path meant I had to be the best at everything. I was extremely competitive and stumbled hard in college when things got difficult. Trying to find a job during my senior year and facing constant rejection made everything I worked for feel fruitless. At those times I remembered my dad. I remembered that it was a privilege to even have the qualifications to apply for jobs like these. And, I remembered that I was doing all of this to make him proud too.
My determination paid off, and I landed my first role at the San Francisco Fed in Data Insights + Analytics just before the pandemic. This was a job that would have truly impressed my freshman year self when I first embarked on a degree in economics, and similarly impresses my father to this day.
Unidos and our community
Here at the Bank, I've had the valuable opportunity to strengthen my relationship with my culture and the Latinx community through the Unidos Employee Resource Group. I joined as a member of Unidos when I first started at the Bank, and this year I became part of their Steering Committee on the Professional Development team. Through our meetings and engagements, I've learned so much about our shared stories. It's been meaningful to hear from colleagues with backgrounds like my father's—even if they came from different countries. I've related to others who, like me, maybe can't speak the language or share all the same experiences but are still fiercely proud of our heritage.
I've also had the privilege to support our community in the Twelfth District through volunteer opportunities with Unidos. I loved getting the chance to meet students from Firebaugh High School during their visit to the Fed this year, participate in mock interviews with high school students from East Los Angeles, and take the time to do a virtual storytelling session with preschoolers through our Proyecto Pastoral partnership.
Today, understanding everything my father has overcome and all that he has done for his family, I know he deserves to be here and that his contributions have made this country a better place. His experiences taught me many lessons, but the most important is that anything is possible. In my own life this has meant working hard to achieve success, but also recognizing that everyone around me has the potential for greatness regardless of their education, their background, or their circumstances. Here at the SF Fed, I'm grateful to be able to take these life lessons and apply them to my work as we strive to create unreserved opportunity for all.