Women's Professional Network
---
Empowering Women to Advance Personally and Professionally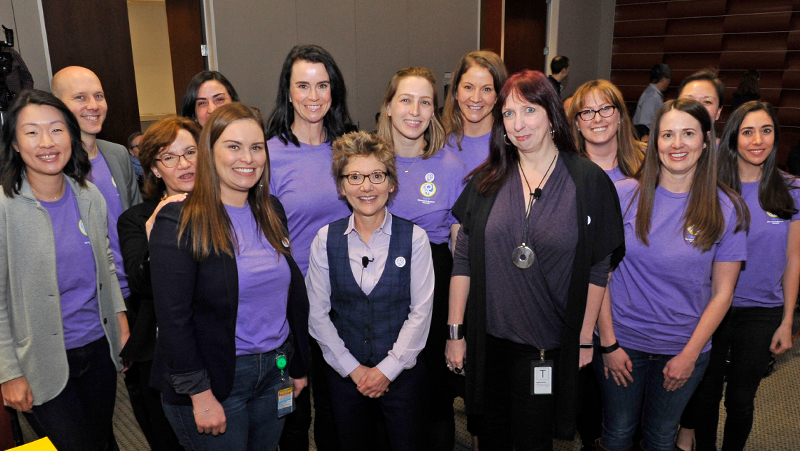 Katherine Kadar attended Smith College, one of the oldest and largest women's colleges in the United States. This gave her a unique perspective when she moved on to attend a coeducational graduate school. "Right away, I noticed a stark contrast between the presence of men and women in my classes. The men were so much louder and more outspoken, while a lot of my female classmates were just not being as confident or as vocal as our male classmates," Katherine remembers.
Later, in her first job as an audit associate, she noticed a similar dynamic in meetings: Some women co-workers were undermining themselves by using qualifying or apologetic language. "My experience at Smith was so inclusive and empowering compared to what I observed after Smith," says Katherine, "that it struck my passion for helping women to find their voice and to learn to communicate in a more effective and confident way."
That's what she and Anastasia Rodgers are doing now as co-chairs of the Women's Professional Network (WPN) at the Federal Reserve Bank of San Francisco. For Katherine and Anastasia, steering the group has been a way to spur meaningful conversations around women's issues, while also finding personal and professional growth.
Action and allies
The Women's Professional Network is one of the oldest employee resource groups (ERGs) at the Bank, and its largest. The group has grown from 139 to more than 400 since Katherine joined seven years ago, when she started at the San Francisco Fed. Its mission is to empower, develop, and promote women.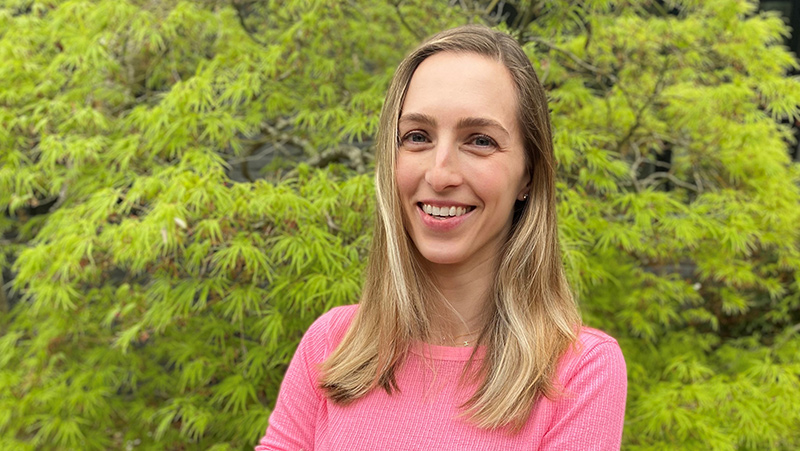 "We're really about making it possible for women in the Bank to find the opportunities that fit them well," says Anastasia, who is a program manager for the Information Management Program. That comes through events such as networking happy hours and leadership talks.
The group also puts a spotlight on issues women face in the workplace and in society. In 2018 Anastasia invited Kelly Decker, a business communication expert, to give a presentation on communicating with confidence and how to communicate to influence. More than 150 people across the District attended the event in person or remotely.
Decker gave attendees a series of actionable tips, such as "own your space"—because women tend to cross their legs and arms in an effort to look smaller. To combat this, women can move their weight forward with their arms on the table, or when standing, use large gestures to add authority. Another tip was to "speak with purpose and vocal conviction," which can be achieved by ending sentences at the same or lower tone than the beginning (so they don't sound like questions) and by pacing and using pauses to create emphasis. "The message seemed to resonate with everyone who attended," says Anastasia.
While the WPN encourages women to stretch themselves and to grow, it also stresses the importance men and other allies have in creating equity in the workplace.
"If the room is full of men, the men have a responsibility to pull a chair up to the table for a woman," says Katherine, who is a project analyst in IT and supports operations and strategic priorities in a chief-of-staff capacity. "Our allies can give people who are more soft spoken an opportunity to speak as they're working on developing these skills."
Fixing the broken rung
As WPN co-chairs, Katherine and Anastasia have the opportunity to be leaders themselves.
Katherine, who also founded the Federal Reserve System women's leadership team, says she actively continues to build her skills in humility, empathy, and active listening, among others. "Learning to lead without having authority was something that I wanted to work on," she says. "The WPN gave me that opportunity. Our mission expands well beyond our district, and collaborating with other like-minded leaders has been particularly rewarding."
Anastasia, who has been at the Bank for four years, was recently promoted to her management position. She says that this can be a difficult feat for women. A study conducted by LeanIn.org and McKinsey shows that it's not the "glass ceiling" that prevents women from advancing to senior leadership positions, but rather a "broken rung" that makes it difficult for women to take the first step to becoming a manager. According to the study, for every 100 men promoted and hired to manager, only 72 women receive management promotions.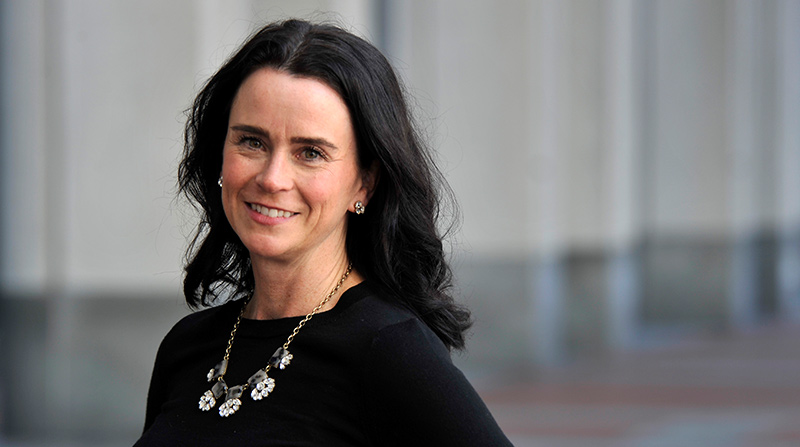 "It's really tough for someone to get—like I just did last year—from the individual contributor role to the next level up, into a formal leadership role," Anastasia says. "But if women can get from point A to B, then there are more opportunities that open up."
Anastasia stepped over that broken rung at the San Francisco Fed, and the WPN played a large role. She gained much of her leadership and people management experience through the ERG. Overall, the group has been a major part of Anastasia's professional life.
"Situations you have to handle as a manager—personality conflicts, misinterpretations, you name it—have happened in my time as WPN co-chair," she says. "Co-chairing has given me a lot of confidence as I've navigated some of these ups and downs. I love that I've met more people from across the Bank and get to work with people from all kinds of different business lines and at different stages of their career. I feel like I'm learning all the time with the WPN."
Growing the network and passing the torch
One of Katherine and Anastasia's proudest accomplishments is helping to take the WPN outside the San Francisco headquarters. There are now chapters in Salt Lake City, Seattle, Portland, Los Angeles, and Phoenix.
Phoenix kicked off its chapter last year with a talk from long-time ally and executive sponsor, SF Fed First Vice President and COO Mark Gould, who talked about the value of ERGs and specifically the WPN. And Los Angeles has held a series of Walk & Talks, where WPN members get to go for an informal walk and chat with a Bank leader.
Katherine and Anastasia look forward to continuing to grow the ERG, and for new women to take their co-chair positions next year.
"I've done my best job," says Anastasia. "I've had successes, and I've had some serious learning moments. I really want to make sure that other people have equal opportunity to all of that. So, I can't wait to pass the torch and share these experiences with our next WPN leaders."