Deborah M. Awai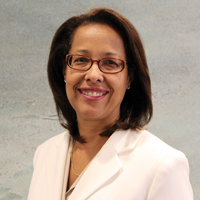 Deborah M. Awai, Executive Vice President and Chief Financial Officer, Finance, Data Insights + Analytics and External Communications
Deborah M. Awai is the chief financial officer with responsibility for Finance, Data Insights + Analytics, and Communications at the Federal Reserve Bank of San Francisco. As CFO, Deborah directs the development of the District budget and oversees all significant financial considerations including dividends, financial statements, and COSO compliance. As executive vice president of Finance, Data Insights + Analytics, and Communications, Deborah oversees multiple business groups including procurement, supplier diversity, data collection and analytics, Regulation D compliance, national banking reserve processing and policy support, as well as public relations, executive communications, and digital media and content. In addition, she is a member of the Bank's Executive Leadership Team.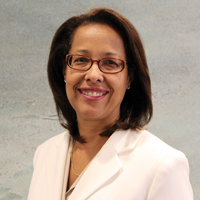 Deborah M. Awai, Executive Vice President and Chief Financial Officer, Finance, Data Insights + Analytics and External Communications
Previously, Deborah served as the senior vice president for Operations at the Bank. In this capacity, she provided strategic leadership and oversight to the District's five offices that provide currency and coin processing operations to the western United States. Deborah was also responsible for the Bank's Facilities and Workplace Services groups.
Prior to joining the Federal Reserve Bank of San Francisco in 1999, Deborah served as senior counsel in the Legal Division of the Federal Reserve Board, Washington D.C., specializing in bank mergers and acquisitions and other banking supervision and regulation matters. Deborah also worked in private practice representing financial institutions and as an attorney with the Office of the Comptroller of the Currency, a division of the Treasury Department.
Deborah earned bachelor of arts with distinction and juris doctor degrees from the University of Virginia in Charlottesville. She serves on the board of trustees at the Gooden School and on the executive advisory committee of the Western Regional Minority Supplier Development Council.