Jim LeVoir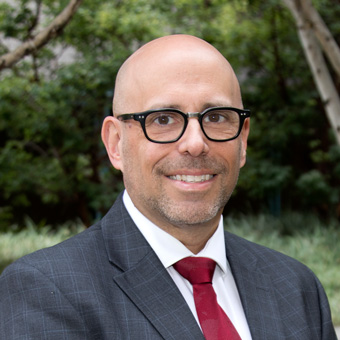 Jim LeVoir, Vice President, Cash Operations
Jim LeVoir serves as the vice president of Cash Operations for the Federal Reserve Bank of San Francisco, overseeing FedCash® Services in San Francisco, Los Angeles, Phoenix, Salt Lake City, and Seattle. Jim also serves on the Bank's Management Committee, representing the Operations and Safety group.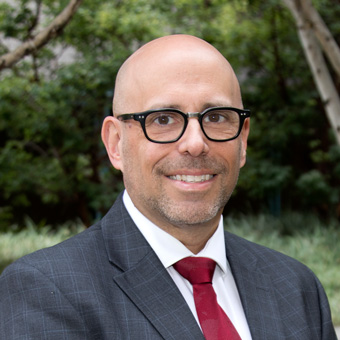 Jim LeVoir, Vice President, Cash Operations
Jim joined the Federal Reserve Bank of San Francisco in 2000 as a business development manager for the Los Angeles branch. Jim later transitioned to the National Cash Product Office where, as project manager, he helped lead the effort to introduce the redesigned $20 note. In 2004 he became manager of the High Speed Currency Verification Department for the Los Angeles branch. Jim assumed leadership of the Twelfth District's Cash Support function in 2006, was promoted to director in 2007, and to vice president in 2016.
Jim believes that each individual possesses unique talents and gifts that, if maximized, can produce awesome results. To that end, Jim completed his certification as a Strengths Champion Coach. He is currently pursuing his professional leadership coaching credential through the International Coach Federation.
Jim's career with the Federal Reserve System began in 1989 at the Federal Reserve Bank of Kansas City where he served in the Economic Research Department. As an assistant economist in the Financial Markets Group, he was responsible for analysis and reporting related to the financial conditions of banks and credit unions. In 1992, Jim relocated to his home state of Minnesota where he joined the Federal Reserve Bank of Minneapolis as a credit analyst. He was promoted to supervisor and, eventually, manager of the Minneapolis Fed's Discount Window.
Jim earned a bachelor of art degree in political science and a master of science degree in applied economics from the University of Minnesota.
Outside of work, Jim has a variety of interests. Serving as an elder at a large, multi-ethnic church in downtown Los Angeles, Jim developed and implemented a leadership development program for lay leaders. He also serves as a mentor/coach for several small group leaders. Jim holds a brown belt in Kenpo Karate and is an avid runner. Jim and his spouse live in Glendale, CA.