Laura Monfredini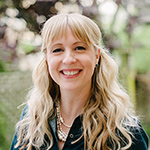 Laura Monfredini, Senior Vice President and General Counsel
Laura Monfredini is senior vice president and general counsel for the Federal Reserve Bank of San Francisco. Laura oversees the Bank's legal affairs and operations and serves as a strategic partner to the organization. Laura is also the chair of the SF Fed's Management Committee.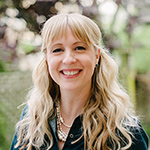 Laura Monfredini, Senior Vice President and General Counsel
Laura joined the Bank in 2010, and as its associate general counsel for Employment Law, she played a critical role in modernizing the organization's people practices, including performance management and workplace conduct training.
Before coming to the Bank, Laura was an assistant general counsel for U.S. Foods, where she was responsible for employment law counseling and managing the company's litigation portfolio. Laura also worked as an associate attorney with the international law firm Paul Hastings LLP.
Laura received her juris doctor degree from Tulane University School of Law and her bachelor of science degree in political science from Santa Clara University.