Mark A. Gould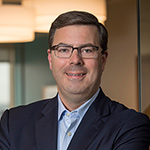 Mark A. Gould, Chief Payments Executive, Federal Reserve Financial Services
As the chief payments executive for Federal Reserve Financial Services, Mark Gould is responsible for the Federal Reserve's full portfolio of cash, retail and wholesale payment services across the United States.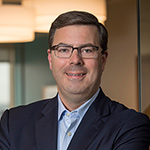 Mark A. Gould, Chief Payments Executive, Federal Reserve Financial Services
Mark's career at the Federal Reserve began 30 years ago in the Retail Payments Division of the Federal Reserve Bank of San Francisco. From February 2014 through February 2021, he served as the chief operating officer and first vice president of the San Francisco Fed. From this position, he led the Federal Reserve System's Cash Product Office, which oversees the processing, quality, and distribution of U.S. currency domestically and internationally. During his career Mark has provided executive leadership to a range of Bank functions at the intersection of payments, technology, strategy and operations.
Mark holds a bachelor's degree in economics from Pacific Lutheran University and a master of science degree in applied economics from Seattle University.
A Washington State native, Mark keeps his ties to the Northwest by serving as a vice chair on the Board of Regents of Pacific Lutheran University. He now lives in Lafayette, California, with his wife Lisa.