Mark A. Gould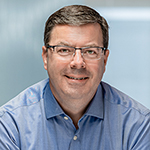 Mark A. Gould, Chief Payments Executive, Federal Reserve Financial Services
As the chief payments executive for Federal Reserve Financial Services, Mark Gould is responsible for the Federal Reserve System's full portfolio of retail payments, wholesale payments, and cash services provided to financial institutions across the United States. Mark is based in San Francisco with diverse teams in each of the twelve Federal Reserve Banks, and he is a frequent speaker at industry events and conferences around the world.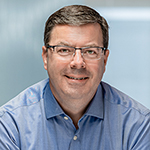 Mark A. Gould, Chief Payments Executive, Federal Reserve Financial Services
Mark has provided executive leadership to a range of Federal Reserve Bank and System functions at the intersection of payments, technology, strategy, and operations throughout his career. On the way to his current role, he previously served as CIO, COO, and interim CEO for the San Francisco Fed, and led the Fed's national cash business.
Mark holds a bachelor's degree in economics from Pacific Lutheran University and a master of science degree in applied economics from Seattle University.