Office of the President

Mary C. Daly

President and Chief Executive Officer
Connect with Mary
As President and CEO of the Federal Reserve Bank of San Francisco, Mary C. Daly leads an organization dedicated to building a healthy, inclusive, and sustainable economy in the Federal Reserve System's Twelfth District, the largest and most diverse within the Federal Reserve System (FRS).
Mary has charted a vision of the San Francisco Fed as a premier public service organization, dedicated to helping create unreserved opportunity for all Americans. Emphasizing that opportunity is not a luxury, but a necessity that needs to be accessible to everyone, she works to broaden and deepen engagement with the communities the Bank serves. Mary champions initiatives to make the San Francisco Fed's policies and decision-making more transparent. She actively supports the Bank's commitment to understanding the economic and financial risks of climate change and inequities, issues that materially affect the Fed's mandate and the growth and competitiveness of our nation.
Mary's leadership is underpinned by her belief in "3D public service," the need for public servants to be fully human —vulnerable, compassionate, optimistic, and pragmatic—to help solve the most pressing issues of our time.
Mary became president and CEO in October 2018, building on a distinguished career at the Bank that began in 1996. Starting as an economist specializing in labor market dynamics and economic inequality, she went on to become the San Francisco Fed's executive vice president and director of research. She has also held multiple leadership positions at the Bank and within the Federal Reserve System more broadly, including Chair of the SF Fed Diversity and Inclusion Council and Executive Chair of the FRS Committee on Research Management.
As a leader dedicated to raising the profile of public service, Mary has served on numerous advisory boards, including the Congressional Budget Office, the Social Security Administration, the Office of Rehabilitation Research and Training, the Institute of Medicine, and the Library of Congress. She currently serves as an advisor to the Maxwell School of Citizenship and Public Affairs at Syracuse University.
As an economist, Mary has published widely on topics such as wage growth and income inequality, disability insurance and policy, and indices of happiness. She has held visiting research positions at the Congressional Budget Office, Cornell University's School of Public Policy, and multiple universities and research institutes in California. She is a research associate at the IZA Institute of Labor Economics, a research institute and international network in labor economics affiliated with the University of Bonn, Germany.
Mary earned a bachelor's degree from the University of Missouri-Kansas City, a master's degree from the University of Illinois Urbana-Champaign, and a Ph.D. from Syracuse University. She also completed a National Institute of Aging post-doctoral fellowship at Northwestern University.
A native of Ballwin, Missouri, Mary lives in Oakland, California, with her wife Shelly.
Updated February 2022

Mary's Media
Mary around the 12th District
Hosting Berkeley students of Economics at the SF Fed.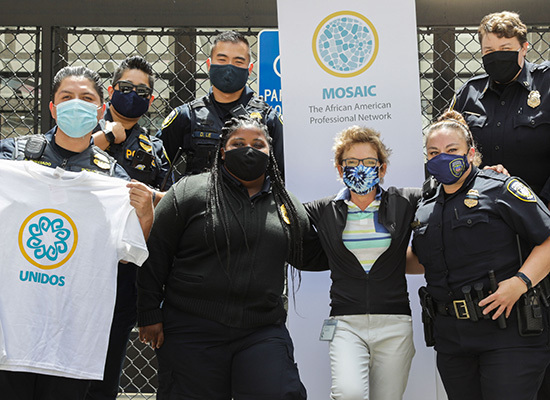 Backpack drive for Firebaugh High School in Firebaugh, California.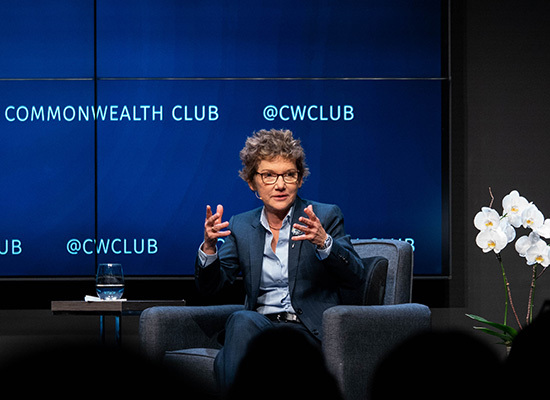 Mary Daly speaking at the Commonwealth Club in San Francisco.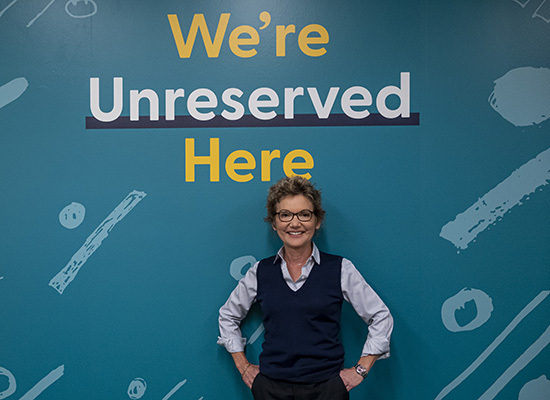 Mary Daly at the SF Fed. #unreservedopportunity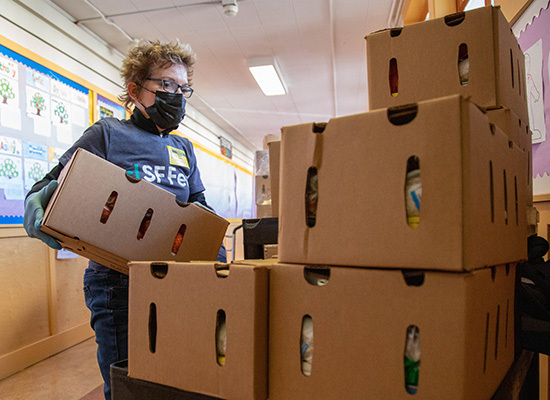 Volunteering at the Urban Promise Academy in Oakland.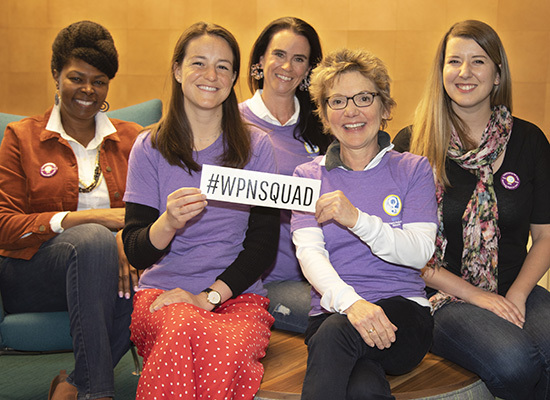 Celebrating International Women's Day with the SF Fed's Women's Professional Network.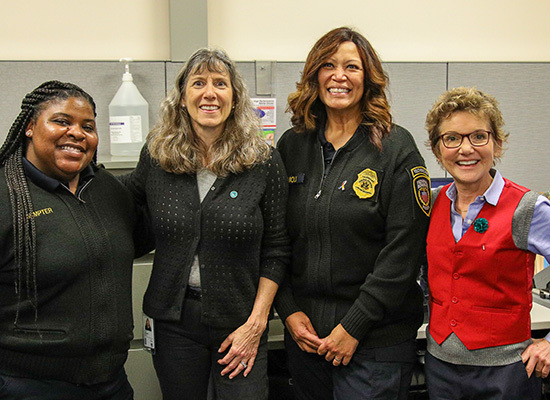 Mary Daly and Sarah Devany visiting SF Fed Police Services.
2019 SF Fed Climate Conference.
Technology. Society. Climate.
This is a time of great and rapid change–and we must rise to meet it.
[Consecutive images: A person using phone while riding a train. City intersection with words Unity, Love, Change, Peace painted on the streets. Wind turbines spinning on hills. Woman sitting in conference room in a virtual meeting. Cars driving on a freeway. A container ship. A stretch of intersection across hills. A woman viewing data on a computer screen.]
We are the San Francisco Fed. A Reserve Bank with a long history. A family of public servants dedicated to creating unreserved opportunity for everyone.
Because this is everyone's economy. And it needs to work for all Americans.
(upbeat music)
[Consecutive images: Several people crossing an intersection crosswalk. A woman looking at a computer screen. People sitting and conversing. A woman with a mask greeting a customer. Aerial view of tractors in a field. A teacher helping students.]
We believe that opportunity isn't a luxury. It's a necessity. And it must be open to all.
We stand for inclusion, connection, and equity. And we have a touchstone that fuels our work: Unreserved Opportunity.
With this as our guide, we listen, we learn, and we reflect our remarkable District. So we can make better decisions, better [monetary] policy, and collectively, together, build a brighter future for our nation.
Every day we ask: "What can we do to created unreserved opportunity?"
[Police officer talking into camera. People on a virtual call.
Consecutive images: Man wearing face mask and giving the peace sign. Two men wearing face masks putting up a poster. People in a virtual meeting. Two women in face masks with "I voted" sticker. Police officer standing between towers of diapers during a diaper drive. Woman wearing t-shirts that reads: "change starts with me." Two people wearing masks with "I Voted" stickers on them.]
Because we are your Fed, dedicated to building opportunity for everyone.
[Consecutive images: City of Los Angeles, Phoenix, Portland, Salt Lake City, Seattle.
Onscreen text: Federal Reserve Bank of San Francisco. Unreserved Opportunity.]