Membership Appointments Announced for the Federal Reserve Bank of San Francisco's Economic Advisory Council
San Francisco, CA – The Federal Reserve Bank of San Francisco has announced the appointments of Jeremy Andrus, president, chief executive officer, and board member of Traeger Grills, and Daniel G. Weiss, co-founder and managing partner of Angeleno Group, to the Bank's Economic Advisory Council (EAC).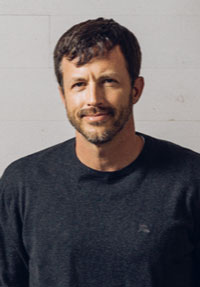 Jeremy Andrus
Download high resolution photo (jpg, 570 kb)
Mr. Andrus joined Traeger in 2014 as he acquired the business with Trilantic Capital Partners. Then in late 2017, Mr. Andrus and Trilantic recapitalized the business, selling a controlling interest to AEA Investors and co-investor Ontario Teachers Pension Plan. From 2005 to 2013, Mr. Andrus served as president and chief executive officer of Skullcandy, where he helped grow annual sales from $1 million to $300 million. Mr. Andrus received his MBA from Harvard Business School and BA from Brigham Young University.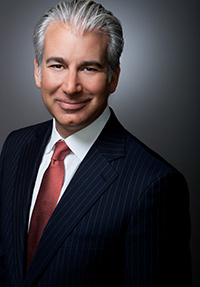 Daniel G. Weiss
Download high resolution photo (jpg, 1 mb)
Mr. Weiss oversees Angeleno Group's investment activities in the areas of power infrastructure, emissions control, renewables and clean transportation. Prior to the formation of Angeleno Group, a Los Angeles-based private equity firm, Mr. Weiss was an attorney at O'Melveny & Myers in Los Angeles, working in the firm's mergers and acquisitions, international and high technology practice groups. Mr. Weiss holds a JD from Stanford Law School, an MA from Stanford University, and a BA with High Honors from University of California-Berkeley.
The Bank also re-appointed Mary Pat B. Thompson, and Karen Lee, to their roles as Chair and Vice Chair, respectively.
The remaining members of the EAC include:
James A. Beer, executive vice president and chief financial officer, Atlassian, San Francisco, CA
Glynis Bryan, chief financial officer, Insight, Tempe, AZ
Theodore F. Craver, Jr., retired chairman and chief executive officer, Edison International, Rosemead, CA
Stein Kruse, group chief executive officer, Holland America Group and Carnival UK, Seattle, WA
Kevin C. Leader, principal vice president and treasurer, Bechtel Corporation, San Francisco, CA
Lewis C. Lee, chief executive officer and global head, Aon IP Solutions Group, Spokane WA
Kristin Reinke, vice president and head of Google Finance, Google, Inc., Mountain View, CA
Jacqueline D. Reses, Square Capital lead and people lead, Square, Inc., San Francisco, CA
Willa Seldon, partner, The Bridgespan Group, San Francisco, CA
Economic Advisory Council members provide the Bank's senior management with information on current and pending developments in the regional and national economies. Members are typically appointed to two-year terms.
Tom Flannigan
Federal Reserve Bank of San Francisco
(415) 974-2553
---
The Federal Reserve Bank of San Francisco (SF Fed) serves the public by promoting a healthy, sustainable economy, and supporting the nation's financial and payment systems. With offices in Los Angeles, Seattle, Salt Lake City, Portland and Phoenix, the Bank serves the Twelfth Federal Reserve District, which includes one-fifth of the nation's population and represents the world's fourth-largest economy. As part of the nation's central bank, the SF Fed informs monetary policy, regulates banks, administers certain consumer protection laws and acts as a financial partner to the U.S. government.