What's New?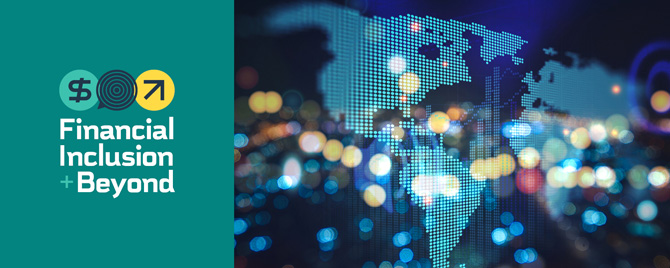 In our newest podcast series, Financial Inclusion & Beyond, we explore lessons from around the world on how a combination of technology and public policy can create a more inclusive financial system and promote financial health and well-being for everyone.
Looking for more Information?
Get the short list of banking regulators that fintech firms and their partners may want to engage.
Our Work
Information can provide unique insights to improve welfare, drive business innovation, and help countries navigate crises, such as the COVID-19 global pandemic. Unfortunately, the underlying data that are used to create information and insight, can also be breached, or misused, and require significant resources to manage efficiently and securely. Privacy enhancing technologies are a promising set of tools, techniques, and systems that can help keep data secure and private while still leveraging them to create value.
We are living in a time of immense technological change, driven in part by our ability to capture data, convert it into new information, and use that information to inform decision-making, automate activities, and develop new products and services. This paper examines the complexity of data as a policy area in the U.S. and offers data rights and data protection concepts for consideration and further refinement.