Suburbanization of Poverty in the Bay Area
An excerpt from the Community Development Policy Brief
By Matthew Soursourian 
The shifting geography of poverty compels the community development field to reevaluate how we do our work because it signals important changes in the communities we care about. It remains to be seen if suburbanization will increase or diminish access to opportunity, but we can identify several challenges that the suburbanization of poverty presents, as well as possible ways to address these challenges. 
Figure 1. Orange shading denotes cities with the largest percentage growth in the number of people living in poverty. Nearly all of the orange areas are outside the urban core.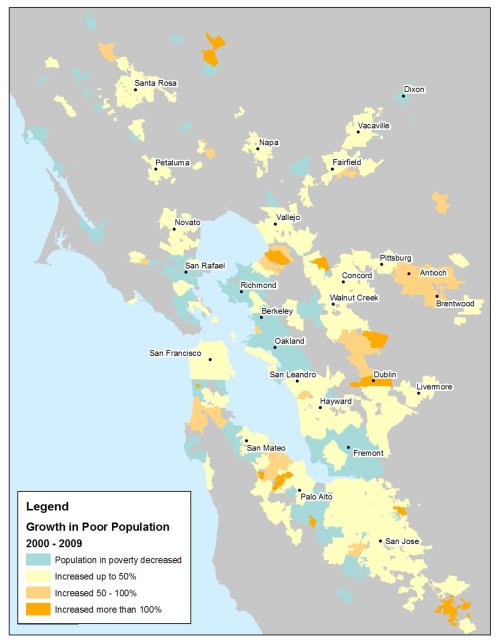 Figure 2. This map presents a snapshot of the geography of poverty in the Bay Area in 2009 and draws attention to areas where poverty rates have increased since 2000 (outlined in red). Pittsburg, Antioch, Vallejo, and Santa Rosa have high poverty rates but are also located in suburban areas farther from the urban core.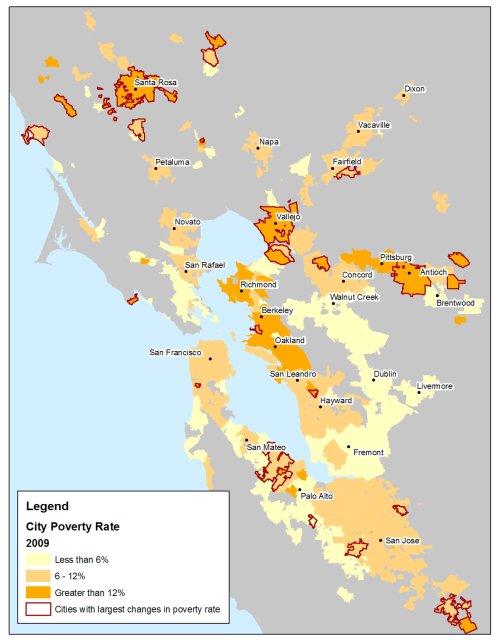 Figure 3. Cities outlined in red experienced the greatest increases in poverty rates from 2000 to 2009. Almost all of these cities fall within the quintile farthest from rail stations.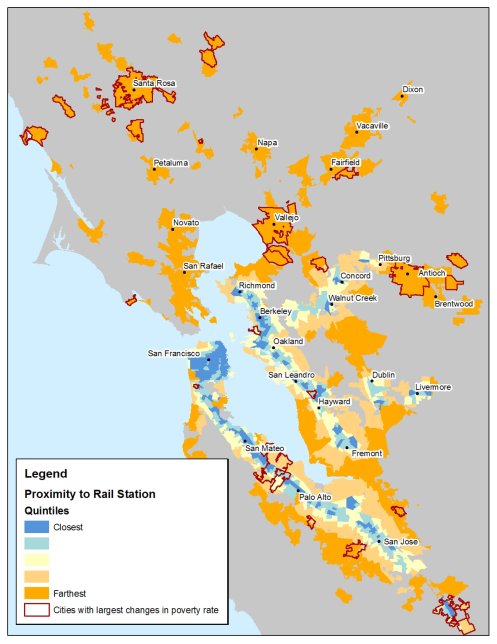 Would you like to be notified as new publications and resources become available? Want to stay in the loop on upcoming conferences and events? Join our mailing list.